Codex Filippino of the Divine Comedy
Description
Codex Filippino of the Divine Comedy
This is one of the oldest surviving specimens of the magnum opus by Dante Alighieri, originating from Naples ca. 1350. It is a richly-illuminated luxury manuscript of the Divine Comedy produced for a wealthy patron by a Florentine artist. 146 mid-sized miniatures help the reader to figuratively interpret events.
Codex Filippino of the Divine Comedy
The most important southern Italian manuscript of the famous Divina Commedia by Dante Alighieri (1265–1321), a giant of both Italian and world literature. Originating in the early Trecento and completed in the year 1321, the Divine Comedy is of exceptional significance for Italian literary history. Together with the Roman poet Virgil (70–29 BC), he traverses Hell, ascends the mountain of Purgatory, and finally enters Paradise. During this excursion, he meets approximately 600 souls from mythology, poetry, and history, who have to endure various punishments in Hell or dwell in Heaven, each in accordance with their own deeds. The tale enjoyed an extensive reception and has influenced men of letters, artists, and other creative types up to today.
A Neapolitan Dante Manuscript
The Codex Filippino is stored under the shelf mark MS. CF 2 16 and is named after its repository, the Biblioteca Oratoriana dei Girolamini of Naples, also known as the "Filippini" after the founder of the Congregation of the Oratory – Filippo Romolo Neri (1515–1595). It originated in Naples ca. 1350, making it one of the oldest Dante manuscripts, and is adorned with 146 mid-sized miniatures by a Florentine artist that help the reader to figuratively interpret events. Thick sets of marginal notes from several hands also append the manuscript. It was originally created as a luxury manuscript, possibly for the Poderco or Polderico family, whose coat-of-arms appears in the lower part of the frieze that frames the first page of the codex.
Codicology
Alternative Titles

Göttliche Komödie - Codex Filippino

Origin

Date

1350

Epochs

Style

Genre

Language

Illustrations

146 medium-format miniatures
---
Available facsimile editions:
Salerno Editrice
– Rome, 2001
Limited Edition:
699 copies (55 in Roman numerals)
Facsimile Editions
#1

Il Codice Filippino della Commedia di Dante Alighieri

Limited Edition:

699 copies (55 in Roman numerals)

Commentary:

1 volume by Andrea Mazzucchi, Giancarlo Savino, Alessandra Periccioli Saggese
Language: Italian

1 volume: This facsimile is not complete.

Reproduction of the entire original document as detailed as possible (scope, format, colors). The binding may not correspond to the original or current document binding.
You might also be interested in: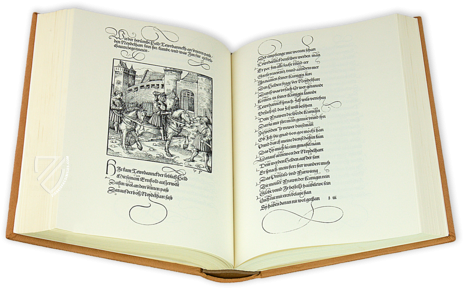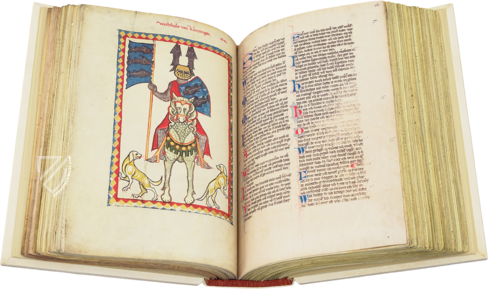 Codex Manesse
Zurich/Lake Constance area (Zwitzerland) – After 1310 until ca. 1340
The famous great song manuscript from Heidelberg: a unique treasure of German literature, medieval history, and Gothic book illumination
Experience More
Blog articles worth reading