Nautical Maps of Pietro Vesconte
Description
Nautical Maps of Pietro Vesconte
The Genoese-born cartographer and geographer Pietro Vesconte was one of the most influential mapmakers of the early 14th century whose impact continued to be felt among Italian and Catalan cartographers well into the 15th century. Remembered as a pioneer of portolan charts, Vesconte spent most of his professional career in Venice where he produced increasingly accurate depictions of northern European coastlines, England in particular. Created in 1318, the manuscript stored under the shelf mark Cod. 594 in the Austrian National Library consists of 10 sheets including a calendar and 9 maps of regions ranging from the Eastern Mediterranean and Black Sea to the British Isles. It is counted among at least four dated and signed multi-sheet atlases whose sheets can be arranged into a single nautical chart that are attributed to the innovative and influential Pietro Vesconte.
Codicology
Alternative Titles

Nautische Karten von Pietro Vesconte




Carte Nautiche di Pietro Vesconte

Type

Origin

Date

1318

Epochs

Style

Genre

Language

Artist / School

Pietro Vesconte
Facsimile Editions
#1

Carte Nautiche di Pietro Vesconte
Publisher:
ET&B

– Todi, 1975
Binding:
The facsimile comes in a wooden box.
Commentary:
1 volume
Language: Italian
1 volume: Exact reproduction of the original document (extent, color and size)
Reproduction of of the entire original document as detailed as possible (scope, format, colors). The binding may not correspond to the original or current document binding.
You might also be interested in: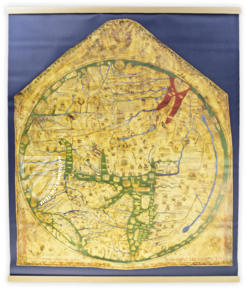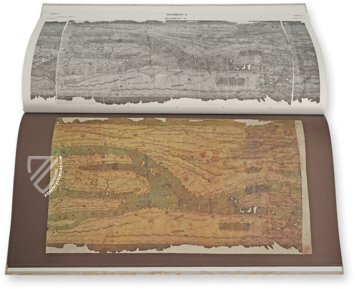 Tabula Peutingeriana
Monastery of Reichenau (Germany) – 12th/13th century
Almost like a modern-day travel guide: the graphic representation of the gigantic road network of the Roman Empire
Experience More
Blog articles worth reading