Prayer Book of Georg II of Waldburg
Description
Prayer Book of Georg II of Waldburg
The Waldburg Prayer Book was created in 1476 for the Swabian nobleman Georg II von Waldburg (1430-82) and his wife Countess Anna von Kirchberg (ca. 1436-84). Like many other members of the House of Waldburg, Georg II was a Truchsess, a seneschal or steward ruling over Swabia during the absence of the Holy Roman Emperor. Two features of the German manuscript make it a rare treasure of illumination: first, it is one of the few ornately furnished prayer books written in the German language to survive today; second, is features an extremely comprehensive image program consisting of 46 exceptional miniatures depicting e.g. the Arma Christi or the anointing hand of God.
Codicology
Alternative Titles

Waldburg-Gebetbuch




Gebetbuch Georgs II. von Waldburg

Size / Format

122 pages / 17.5 × 13.2 cm

Origin

Date

1476

Epochs

Style

Genre

Language

Script

Gothic Textura

Illustrations

46 richly adorned and partly gilded and silvered miniatures; Countless decorated initials
---
Available facsimile editions:
Facsimile Editions
#1

Waldburg-Gebetbuch

Limited Edition:

600 copies

Binding:

Tooled leather binding

Commentary:

1 volume by Hansmartin Decker-Hauff, Wolfgang Irtenkauf and Gerhard Konzelmann

1 volume: Exact reproduction of the original document (extent, color and size)

Reproduction of the entire original document as detailed as possible (scope, format, colors). The binding may not correspond to the original or current document binding.
You might also be interested in: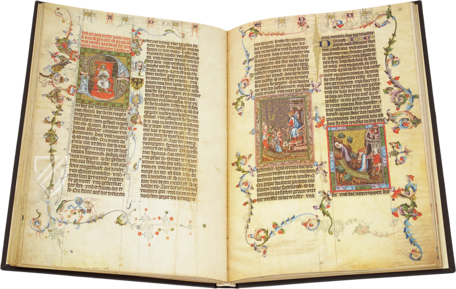 Wenceslas Bible
Prague (Czech Republic) – 1389–1400
Made in the famous Wenceslas workshop in Prague: a mammoth bible in German with 646 fantastic miniatures for the German emperor
Experience More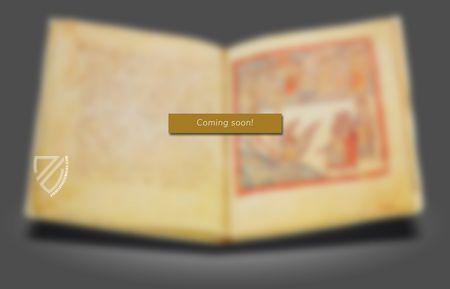 Wessobrunn Prayer
Diocese of Augsburg (Germany) – About 814
This manuscript is significant both for the history the German language as well as the development of medieval illumination
Experience More
Blog articles worth reading