Download Now: Our Big Christmas Catalog 2022 with 100 Selected Facsimiles on Offer!
In keeping with the pre-Christmas season, we would like to present you with this year's Christmas Catalog with 100 selected facsimiles that we have carefully compiled for you. Discover great masterpieces and small gems of book art as well as unique testimonies of history: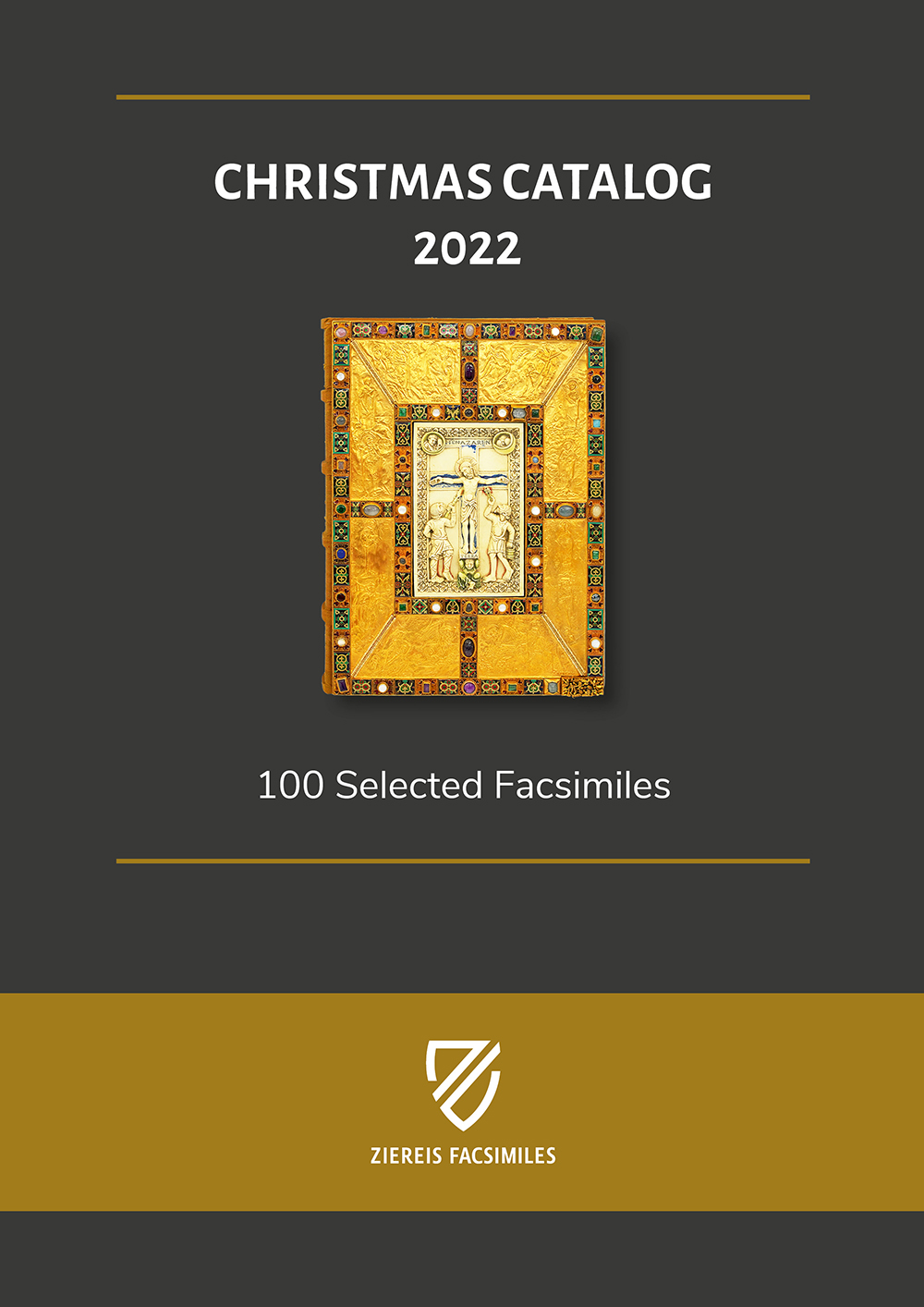 In our Christmas Catalog 2022 you will find book treasures from almost all epochs and genres of the Middle Ages and early modern times.
Discover, among other things, some wonderful examples of Carolingian book illumination, such as the famous Lorsch Gospels or the Cambrai Apocalypse, as well as gold-glowing Ottonian codices like the Sacramentary of Henry II or the Codex Aureus of Echternach.
Romanesque book art is represented by some precious manuscripts such as the Passau Evangeliary or the Munich Golden Psalter, and the artistry of the Gothic period can be marvelled at in 43 beautiful codices, including the Black Hours, the Bible moralisée of the Limbourg brothers and the Ramsey Psalter. Masterpieces such as the Bible of Federico da Montefeltro or the Farnese Lectionary bring the high art of the Renaissance to life.
Furthermore, discover priceless gems of Byzantine book illumination such as the Codex Etchmiadzin or the Moscow Akathistos, but also the Quran of Ibn al-Bawwab as a golden masterpiece of early Islamic art, two fascinating Haggadot from the late Middle Ages as well as the famous Aztec Codex Borgia.