The 2021 Frankfurt Book Fair in Three Words: Space! Space! Space!
Last week, this year's book fair took place in the Frankfurt exhibition halls. Like every year (or rather, like every year that the book fair exists as a face-to-face event), we were of course there again with our own exhibition booth.
But this year, you guessed it, there were some changes due to the pandemic. Here's what exhibiting at the world's biggest book fair felt like for us.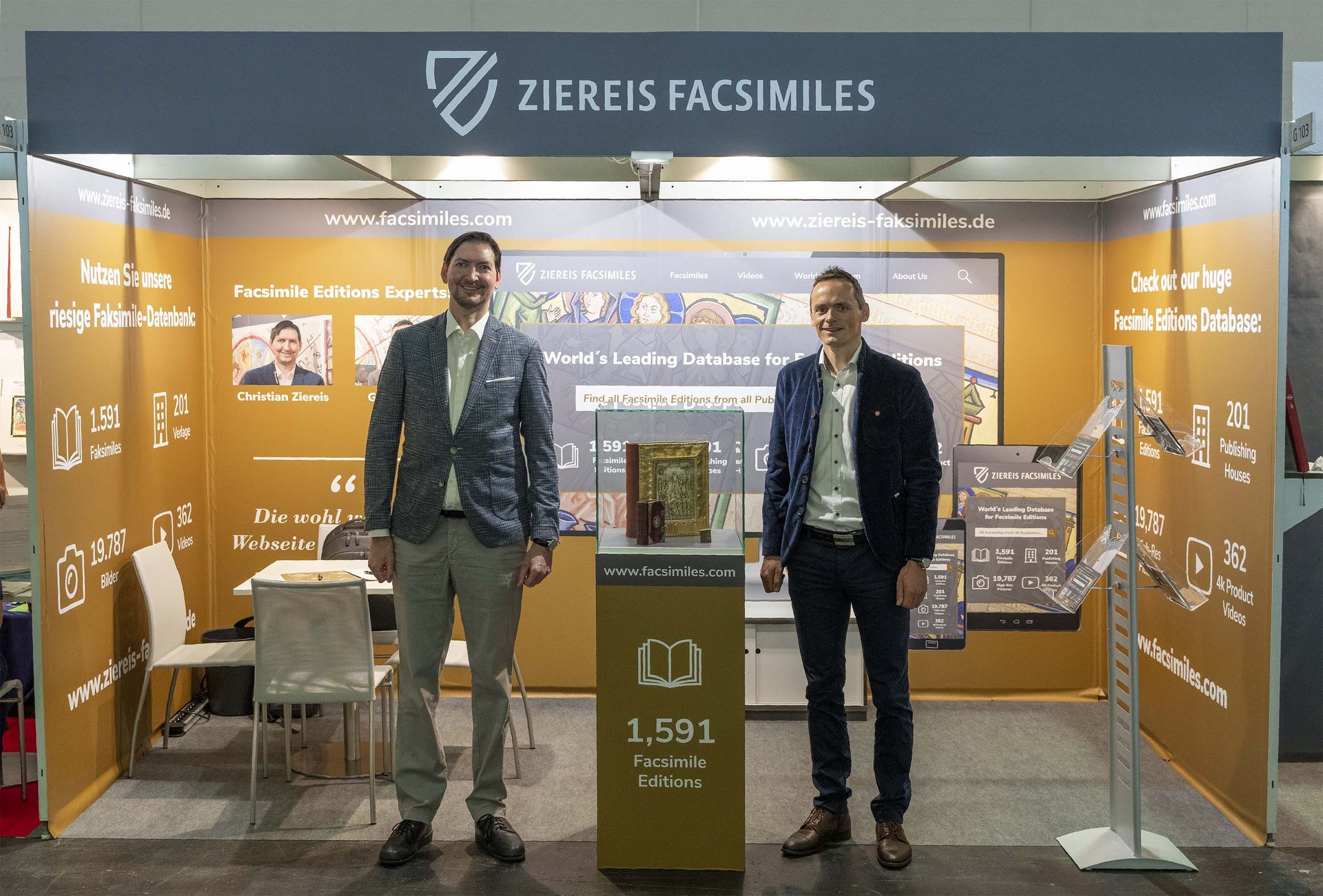 A Brief Look Back at the Time Before the Pandemic
Anyone who has ever visited the Frankfurt Book Fair knows the atmosphere: international, hustle and bustle, small islands of calm, exciting things to discover everywhere, conversations with publishers and authors, a tight schedule and hardly any space or time to stroll from stand to stand in peace. No wonder, when you look at the numbers from the last in-person book fair of 2019: over 302,000 visitors, including nearly 175,000 trade visitors from 147 countries, 7,450 exhibitors, 20 stages with 4,000 events and 960 hours of stage programming.
And This Year? (Almost) Everything was Different!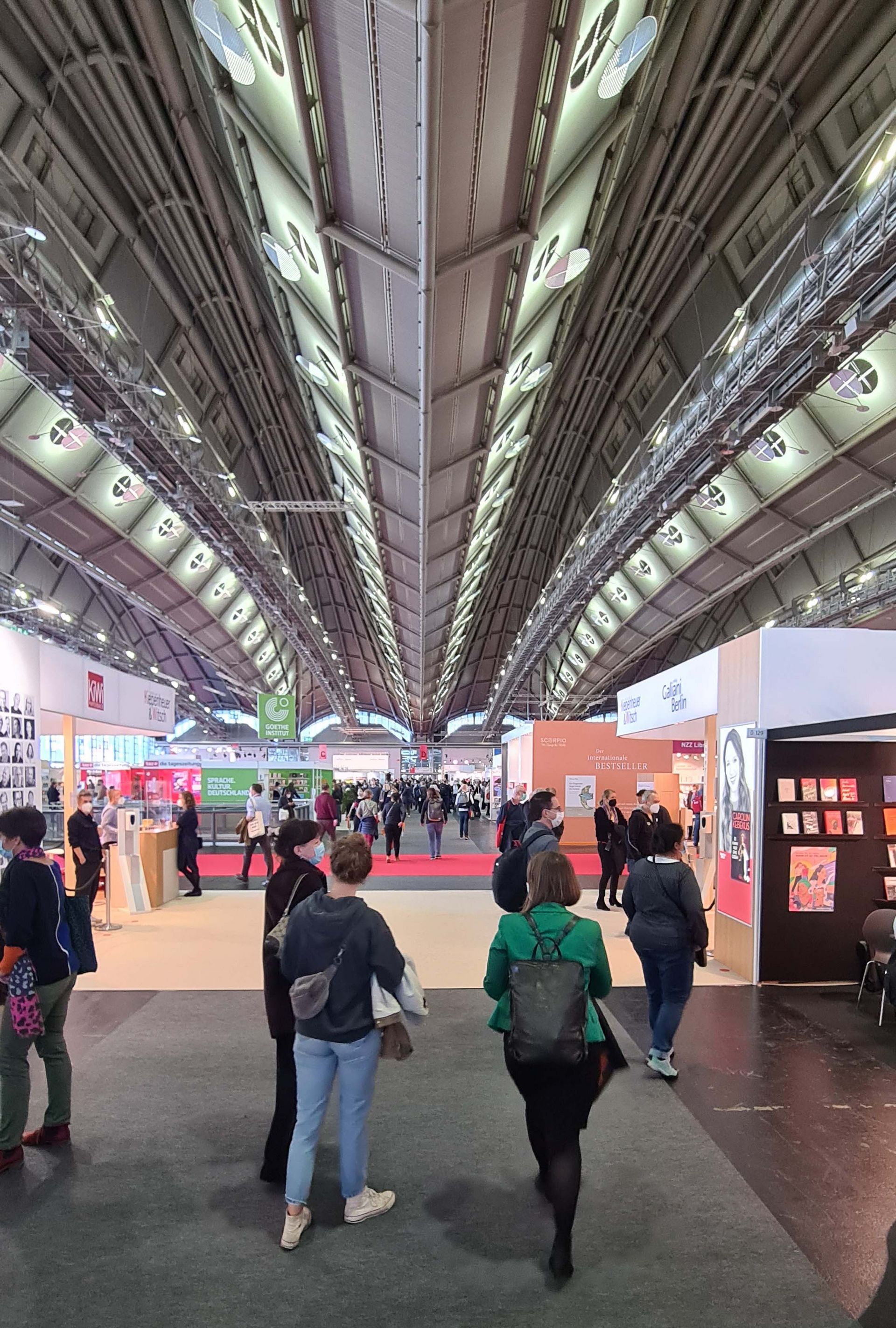 And this year? You already noticed when looking for a place to park on the set-up day that there were suddenly free parking spaces, a novelty! Also during the build-up itself there was no hustle and bustle at all, and there was space! The organizers moved the facsimile area to Hall 3.1, where very wide aisles ensured that the necessary distances could be maintained. However, the pandemic did not leave the facsimiles unaffected. While in 2019 there were still quite a few exhibitors from Spain, Italy, Poland, etc., apart from us only Patrimonio Ediciones and Millennium Liber (both from Spain), ADEVA (Austria), and Faksimile-Verlag (Germany) were still represented with their own booth. No wonder: a total of only 1,500 exhibitors visited the book fair, only one fifth of the number before the pandemic! And the organizers also limited the number of visitors to a maximum of 25,000 per day. In the end, there were a good 70,000 visitors in five days (about as many as in one day in 2019), about half of them professional visitors.
Ziereis Facsimiles at the Book Fair: How Was It?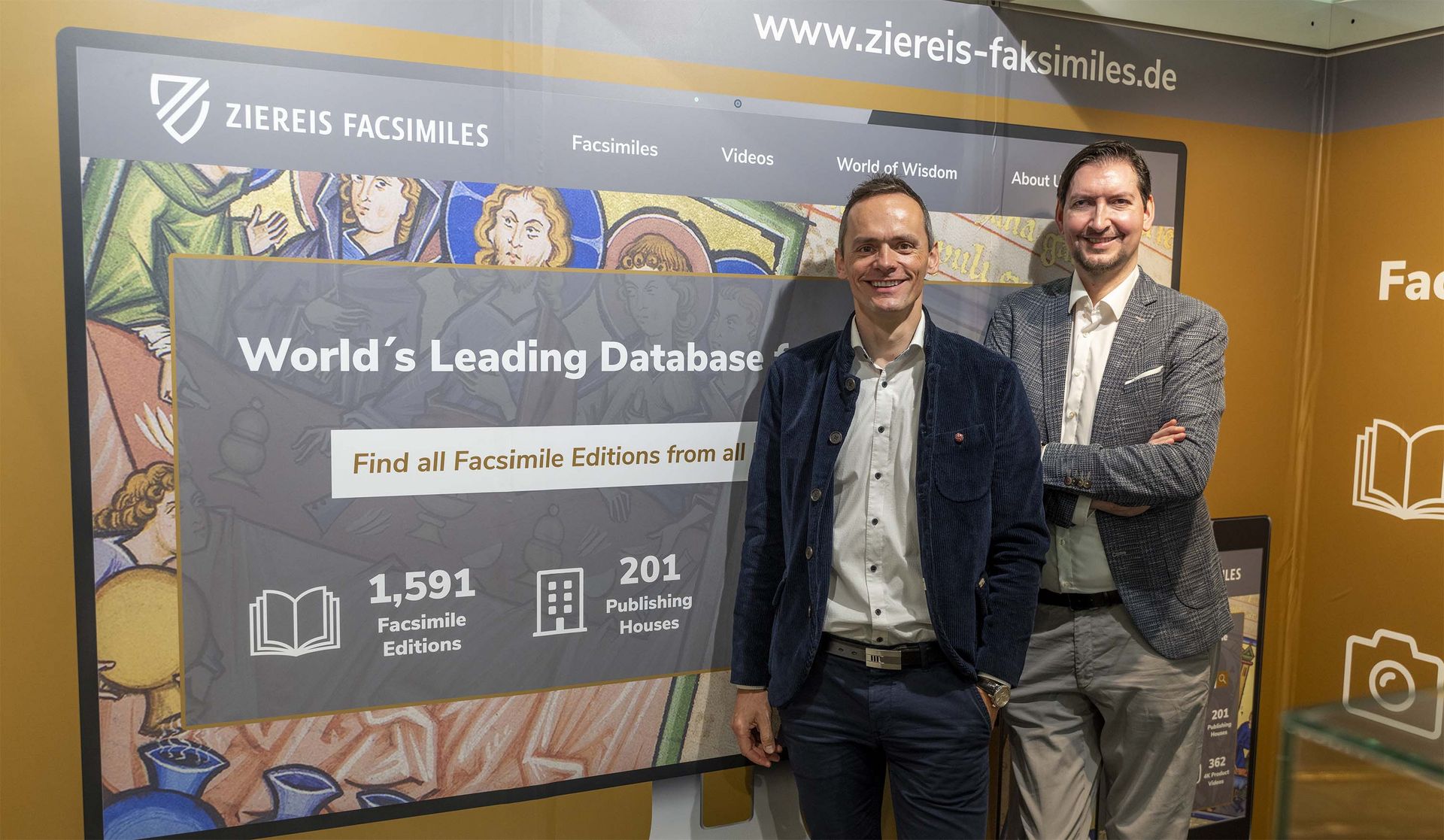 For us it was also quite unusual, but nice: we finally had enough time for our appointments and conversation partners! You normally have to make one appointment after the other during the five days of the trade show and cut off conversations with old acquaintances and new contacts after the time has expired, but this year there was enough time to exchange private information. At our own stand we were even allowed to do without the otherwise obligatory mask, as 3G was valid on all days of the fair.
Thus we can say: it was relaxed and, as always, interesting, but we are still looking forward to hopefully much hustle and bustle next year, when the Frankfurt Book Fairs opens its doors again...