In Gutenberg's Footsteps: Our Trade Fair Appearance at the 2018 Frankfurt Book Fair, the World's Largest Book Show
As you probably know, the book world has been meeting since Wednesday in Frankfurt for the world's largest book trade show, the Frankfurt Book Fair. For everyone who could not visit the fair this year, we would like to describe our impressions, encounters, and experiences from Frankfurt - enjoy reading!
OUR NEW BOOTH IN HALL 4.1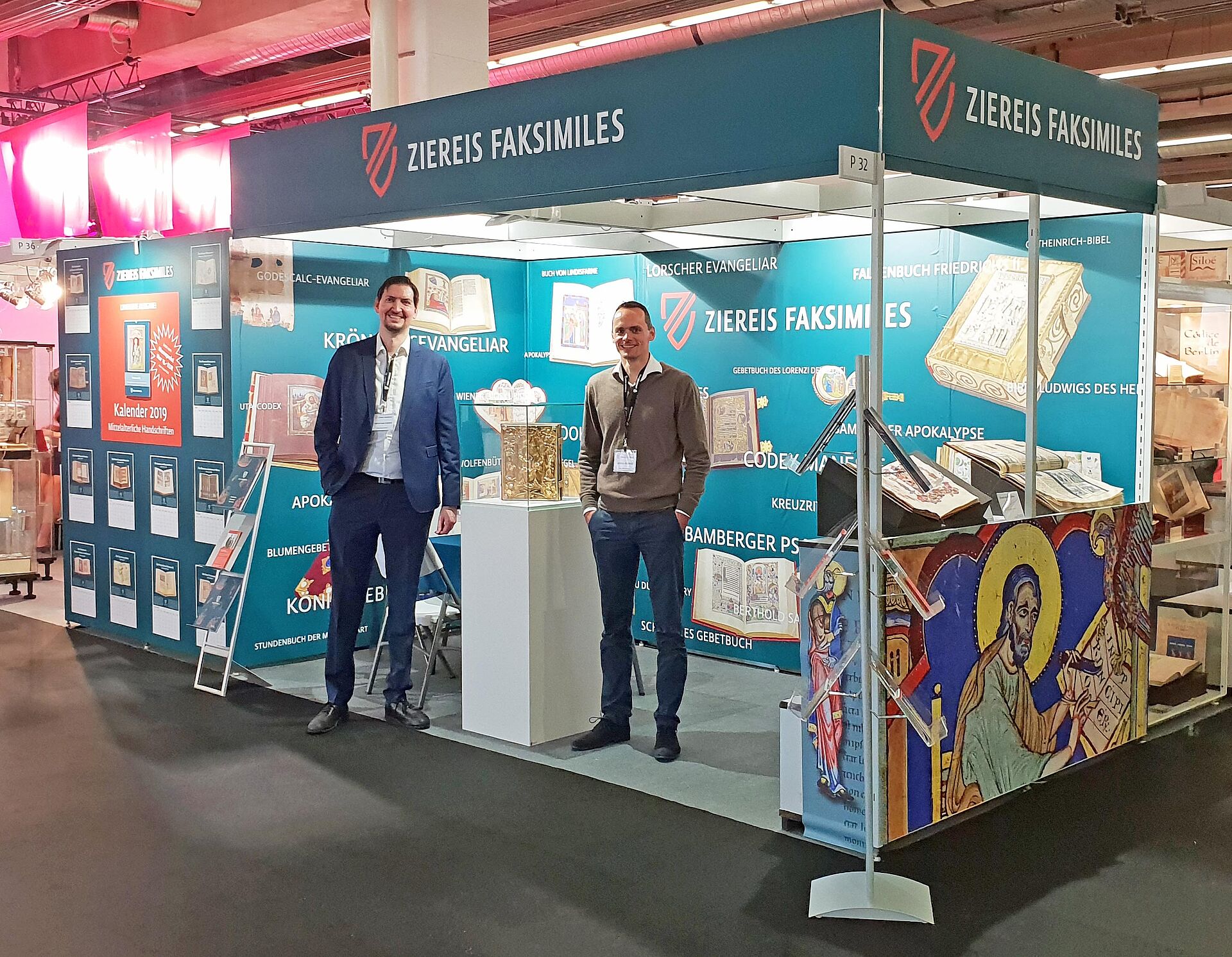 We were particularly proud of our completely redesigned booth after its construction. The great response from our stand visitors more than justified the time-consuming planning and implementation. But see for yourself!
WILL THE 300,000-VISITOR MARK BE BROKEN?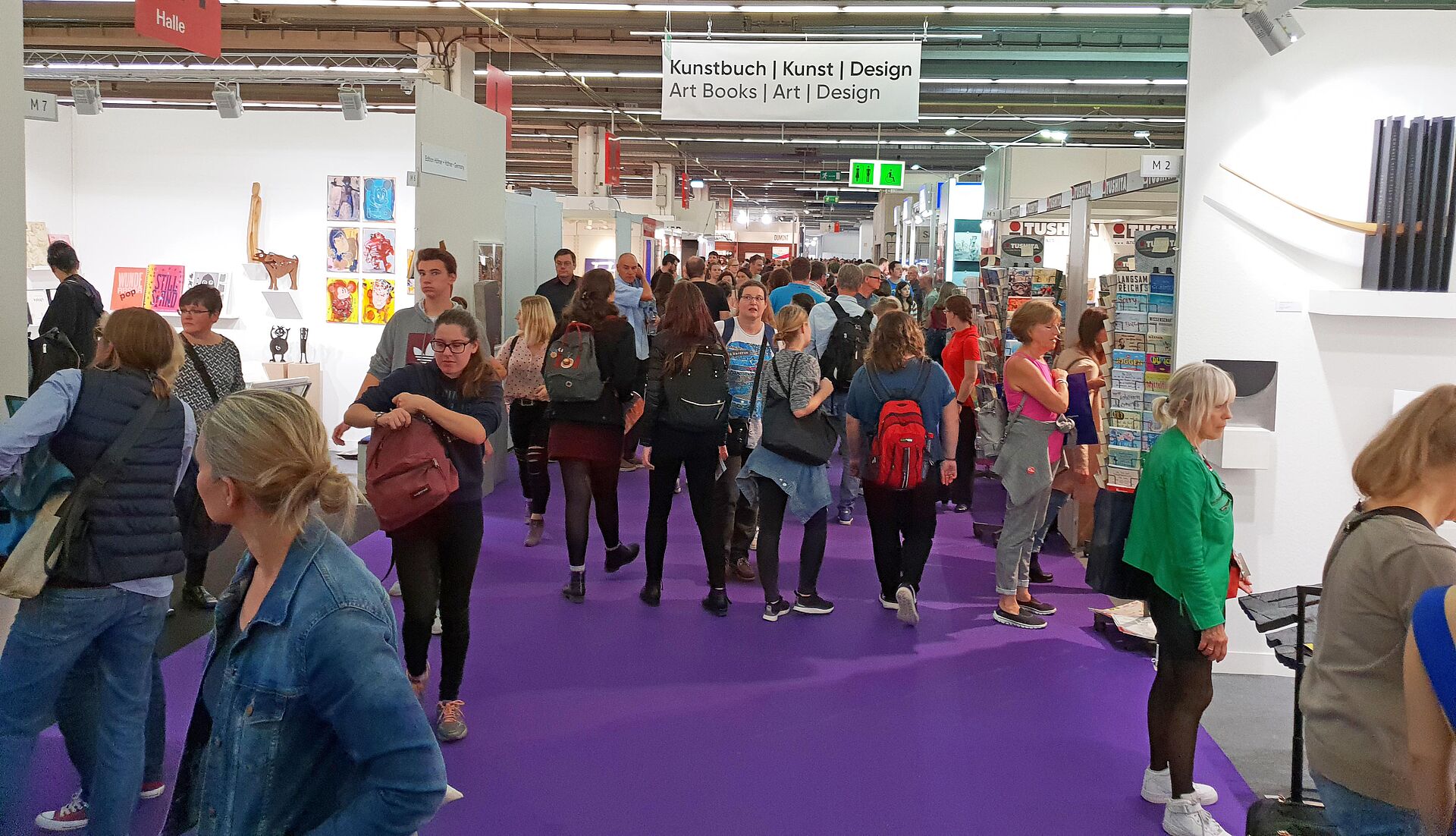 Last year, almost 280,000 visitors came to the Frankfurt Book Fair and visited the stands of over 7,300 exhibitors from more than 100 countries. Of course we are also excited to see whether the magic number of 300,000 visitors will be exceeded this year. Based upon our impressions of the hall where we found ourselves and the interest in our stand, we had the impression that, despite the fantastic autumn weather, attendance at the trade fair was noticeably better than last year, which was already very good.
MEETING PEOPLE, DELIGHTING VISITORS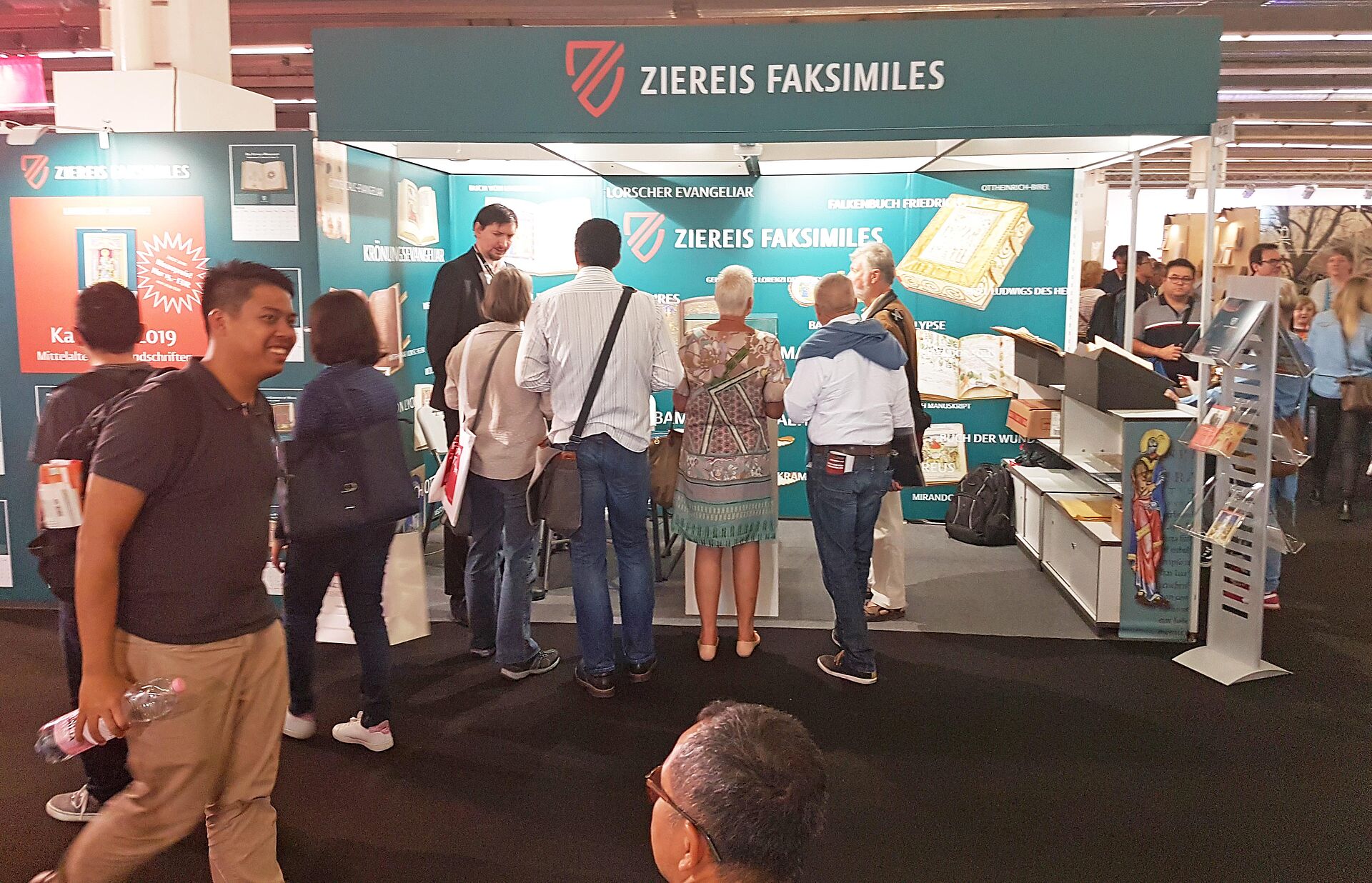 Of course, a trade fair means strengthening contacts and getting to know new bibliophiles. In addition to a few regular customers from all over Germany, an unbelievable number of people spoke to us, from enthusiastic facsimile "laymen" to old hands. Of course, there was also time for interesting conversations with colleagues and friends between the discussions with visitors: e.g. Professor Eberhard König, who visited us, or Professor Dirk Ansorge, who teaches here in Frankfurt as a theologian and highly regarded author.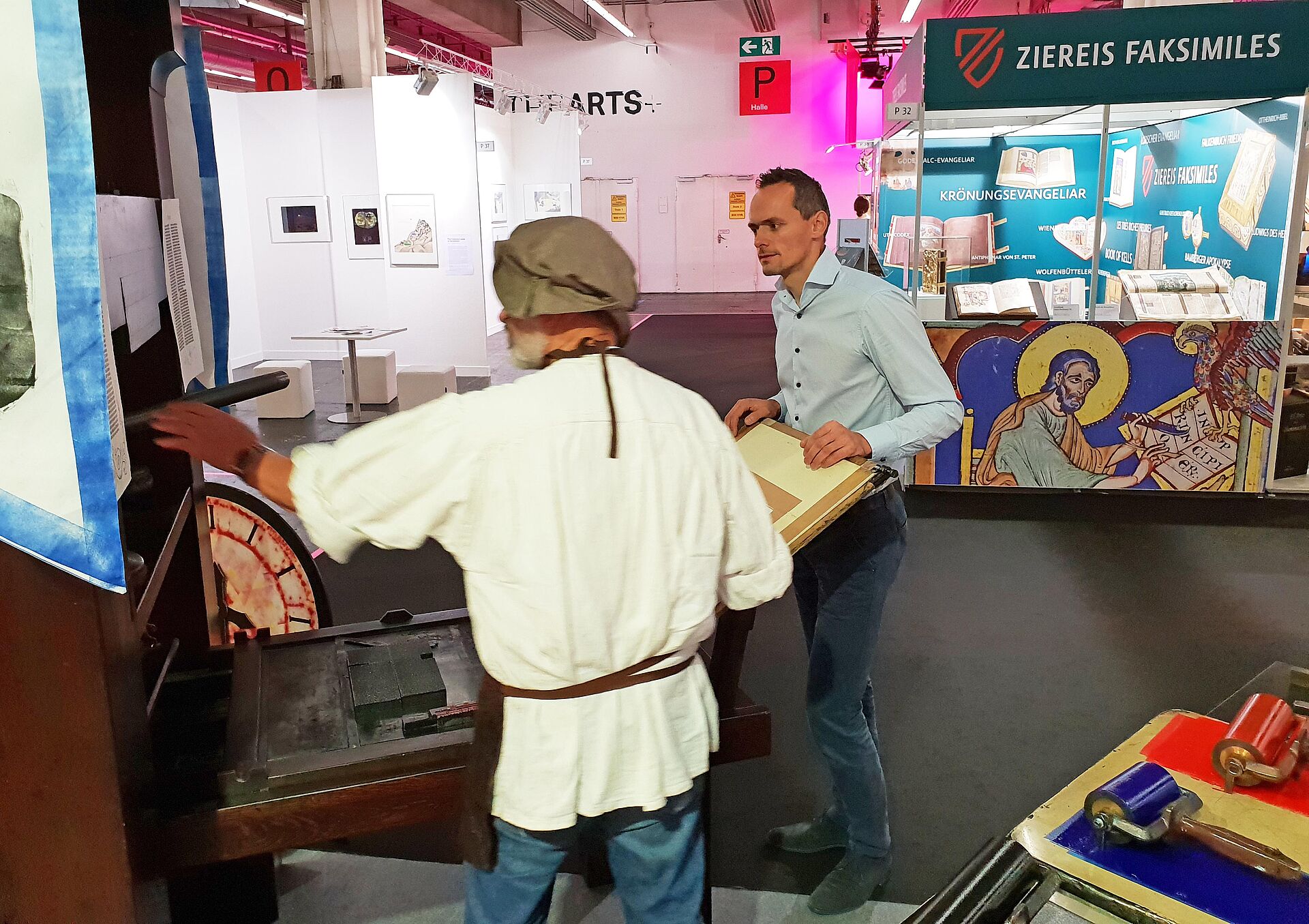 The Mainz Gutenberg Museum exhibited directly opposite us, and of course - before the exhibition halls opened to visitors in the morning - we received a personal and exclusive "introduction to printing". Here Heinz, a printer with body and soul for 40 years, explains to us the operation of the replica of the original Gutenberg printing press (weighing more than 1.2 tons!), which his museum brought to the fair.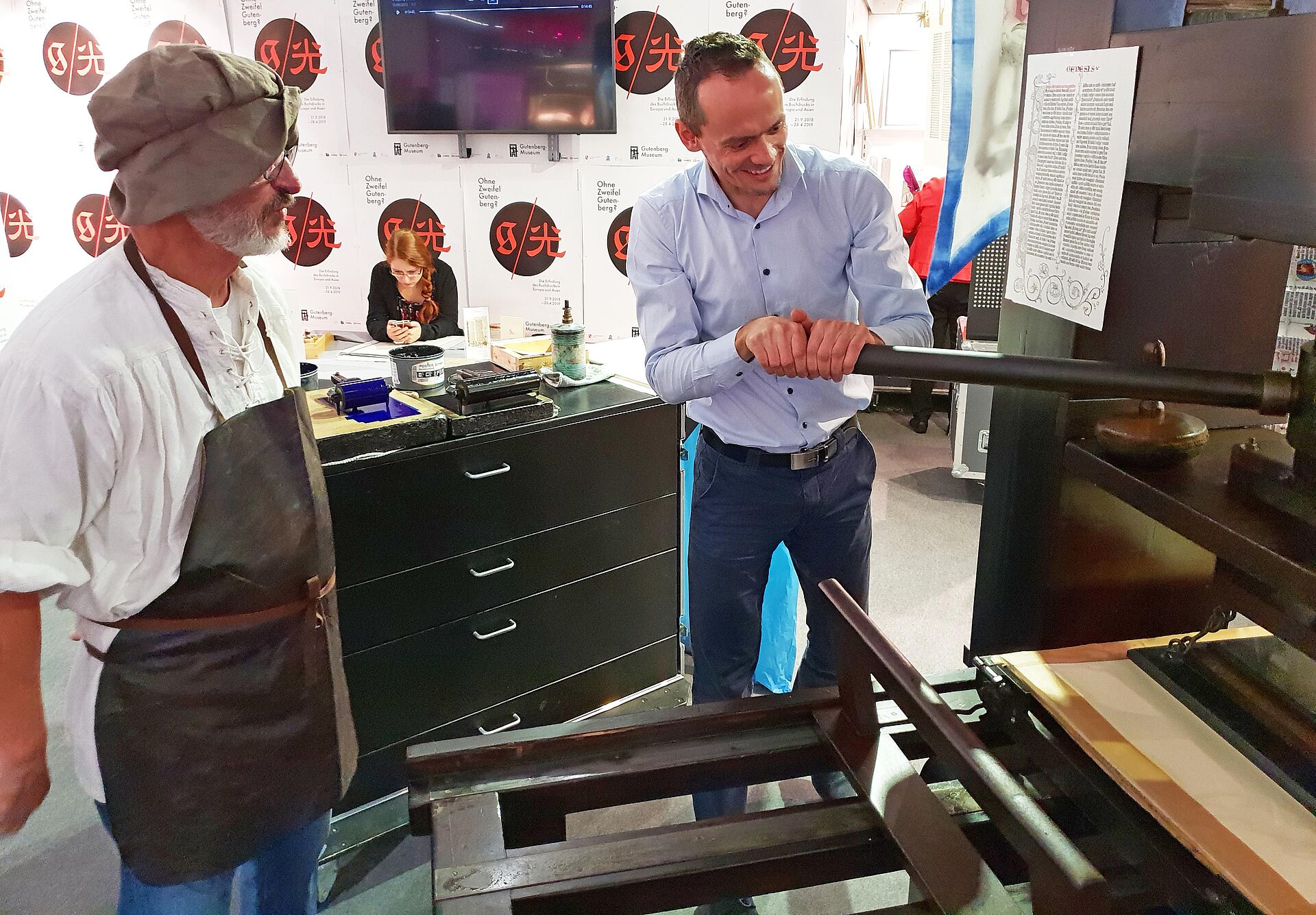 And then he said: spit in your hands and grab! First the colors are applied to the (luckily already set) lead letters, then the (luckily also prepared) handmade paper is inserted and the press is set in motion with a lot of force. You need a lot of elbow grease for that!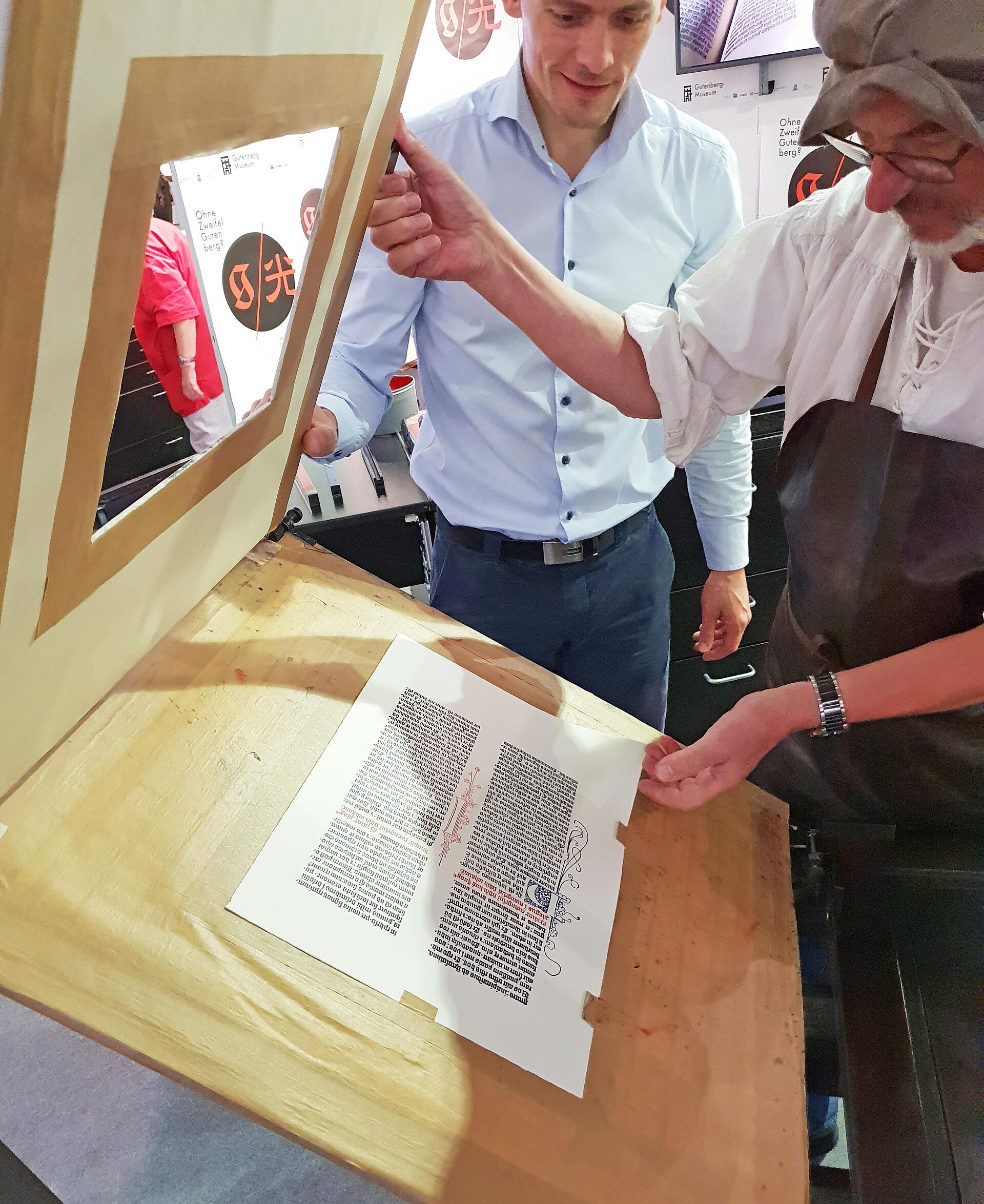 That is a really sublime feeling: holding a self-printed sheet from the 42-line Gutenberg Bible in your hands! It also clearly demonstrates Gutenberg's performance: he had to typeset more than 1,200 pages for each of the 180 printed copies! That makes more than 200,000 pages! The effort, the costs, the logistics - truly incredible!