The Gutenberg Bible and a "Magical" Moment: by Invitation from the Library of Congress in Washington, D.C.
After the ARLIS Conference in Salt Lake City, we flew to Washington, D.C. to accept an invitation to the Library of Congress.
WASHINGTON, D.C. - CAPITAL OF THE USA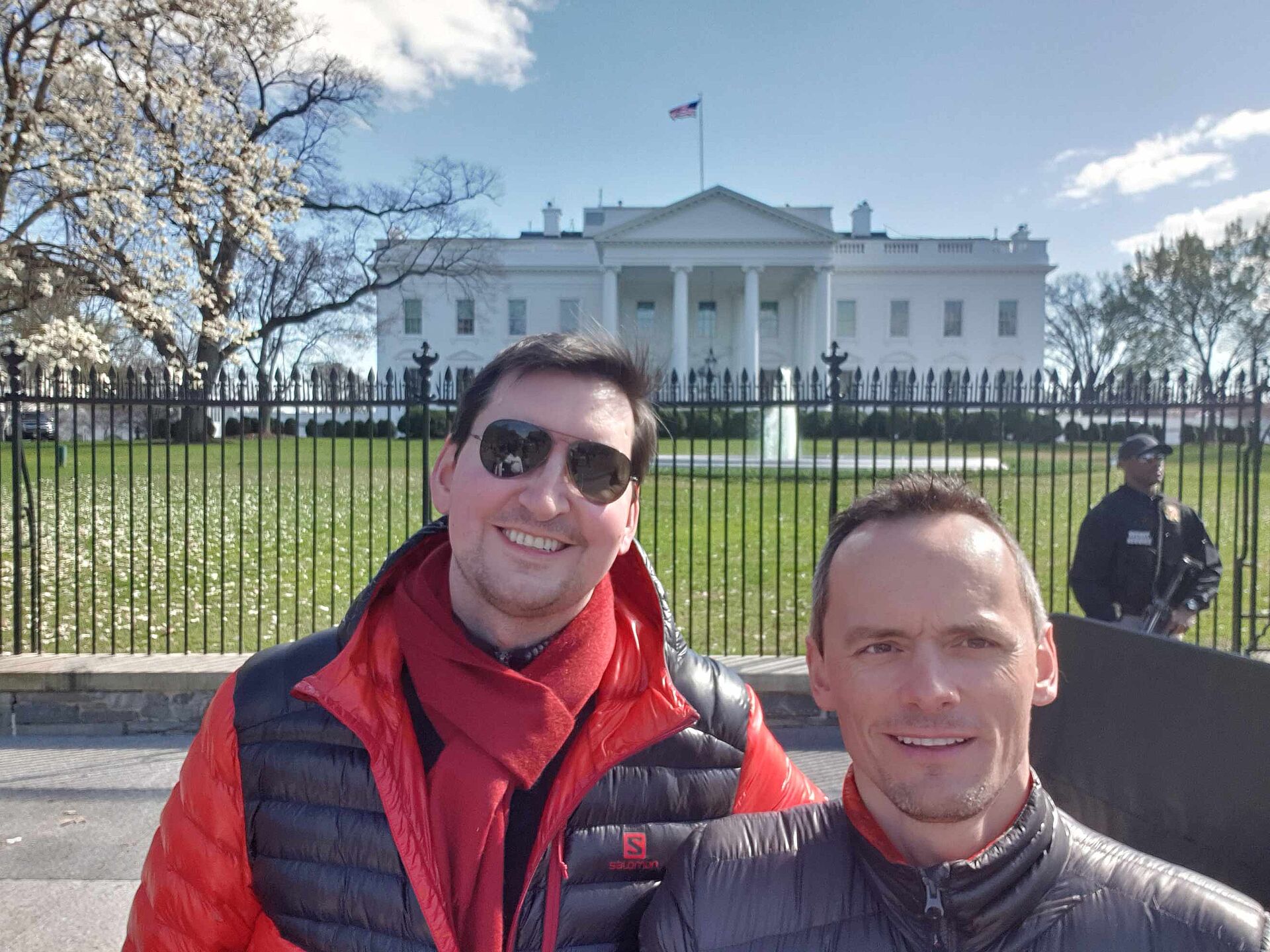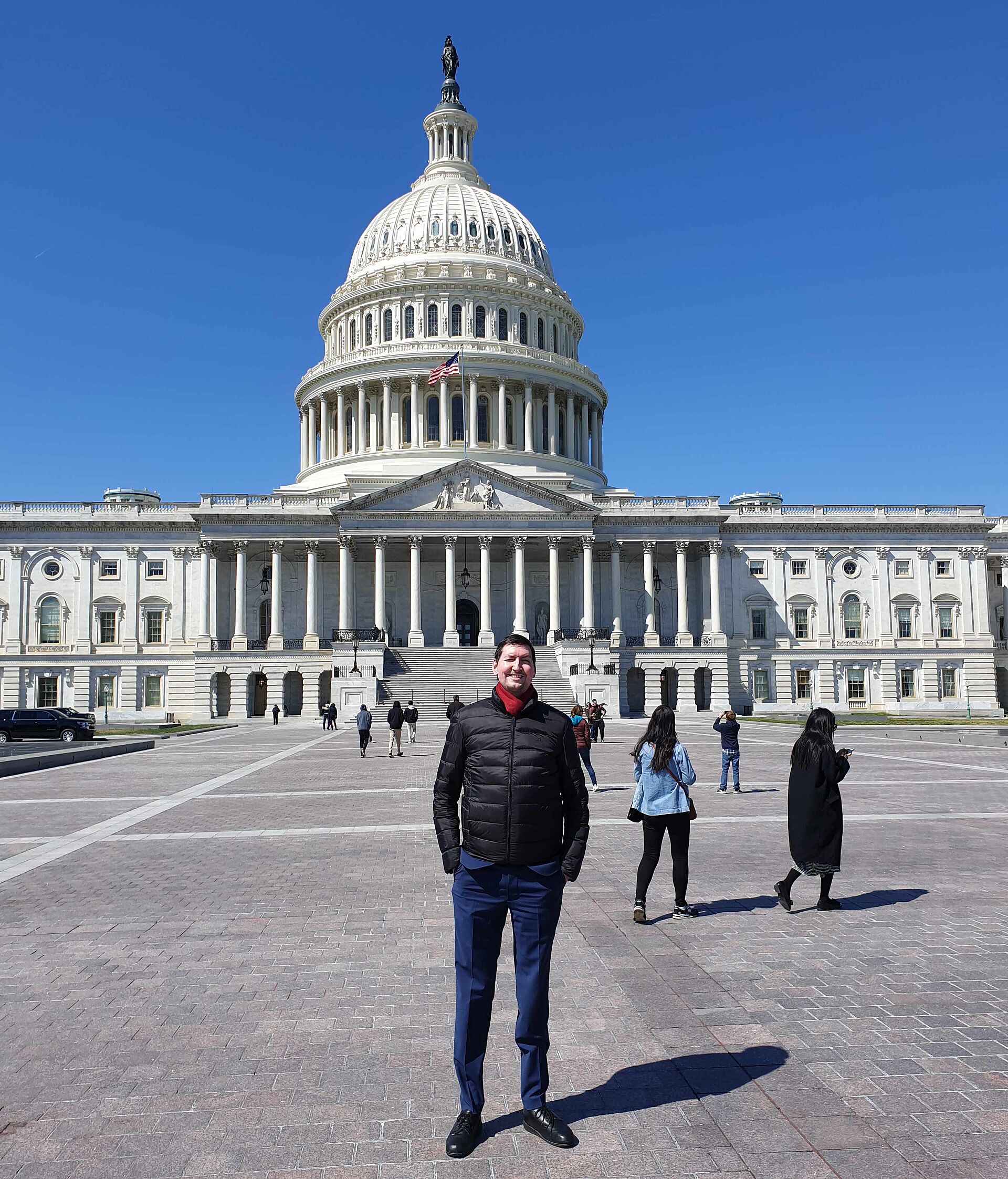 The capital of the USA is not to be confused with New York or Chicago with their urban canyons, crowded streets, and chaotic traffic. Washington is more like Boston or Philadelphia: wide streets, green parks, and buildings in a mixture of ancient Egyptian and Greek styles, paired with Roman and French architecture. Of course, we also paid a visit to the White House.
THE LARGEST LIBRARY IN THE WORLD: THE LIBRARY OF CONGRESS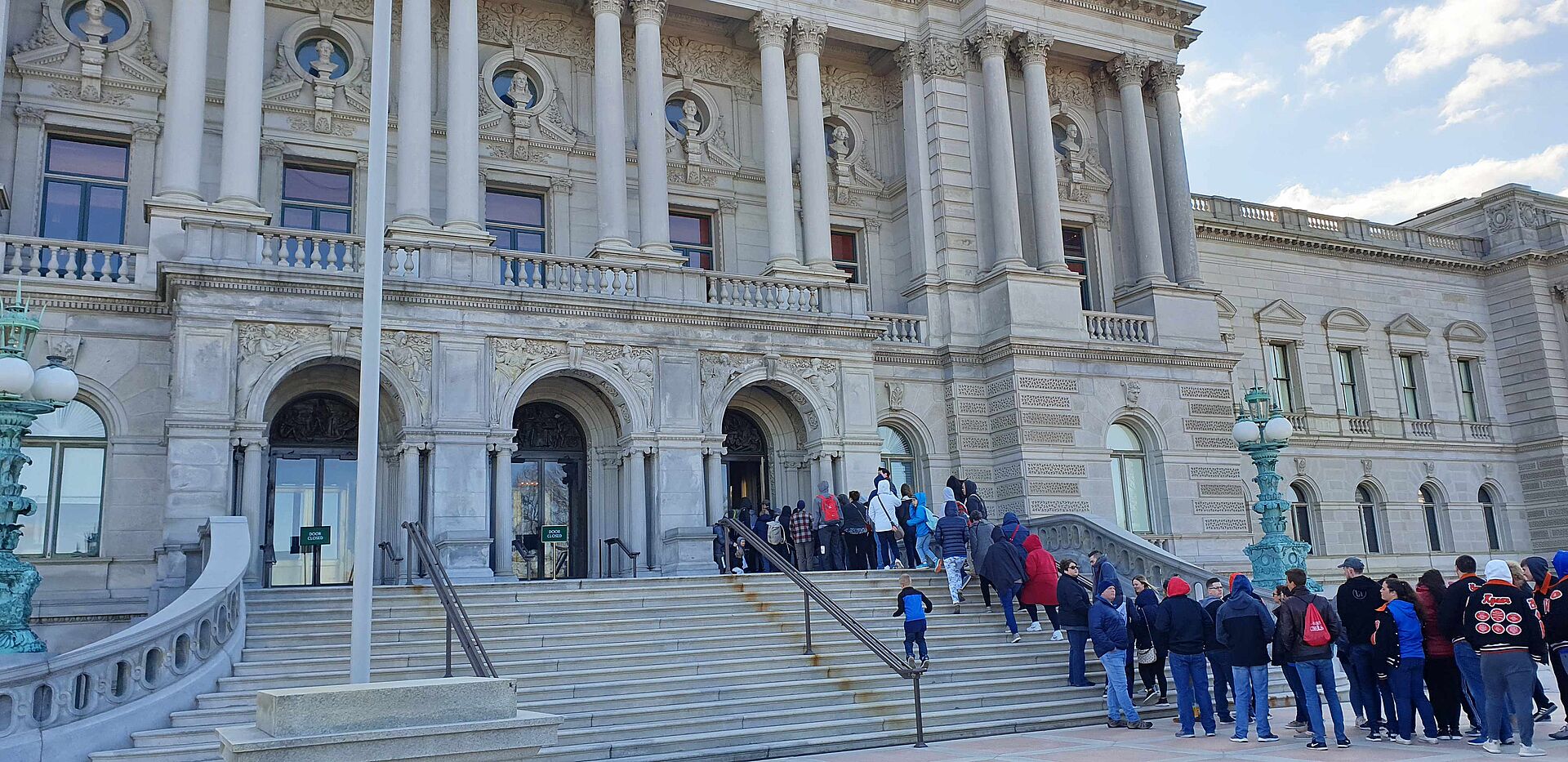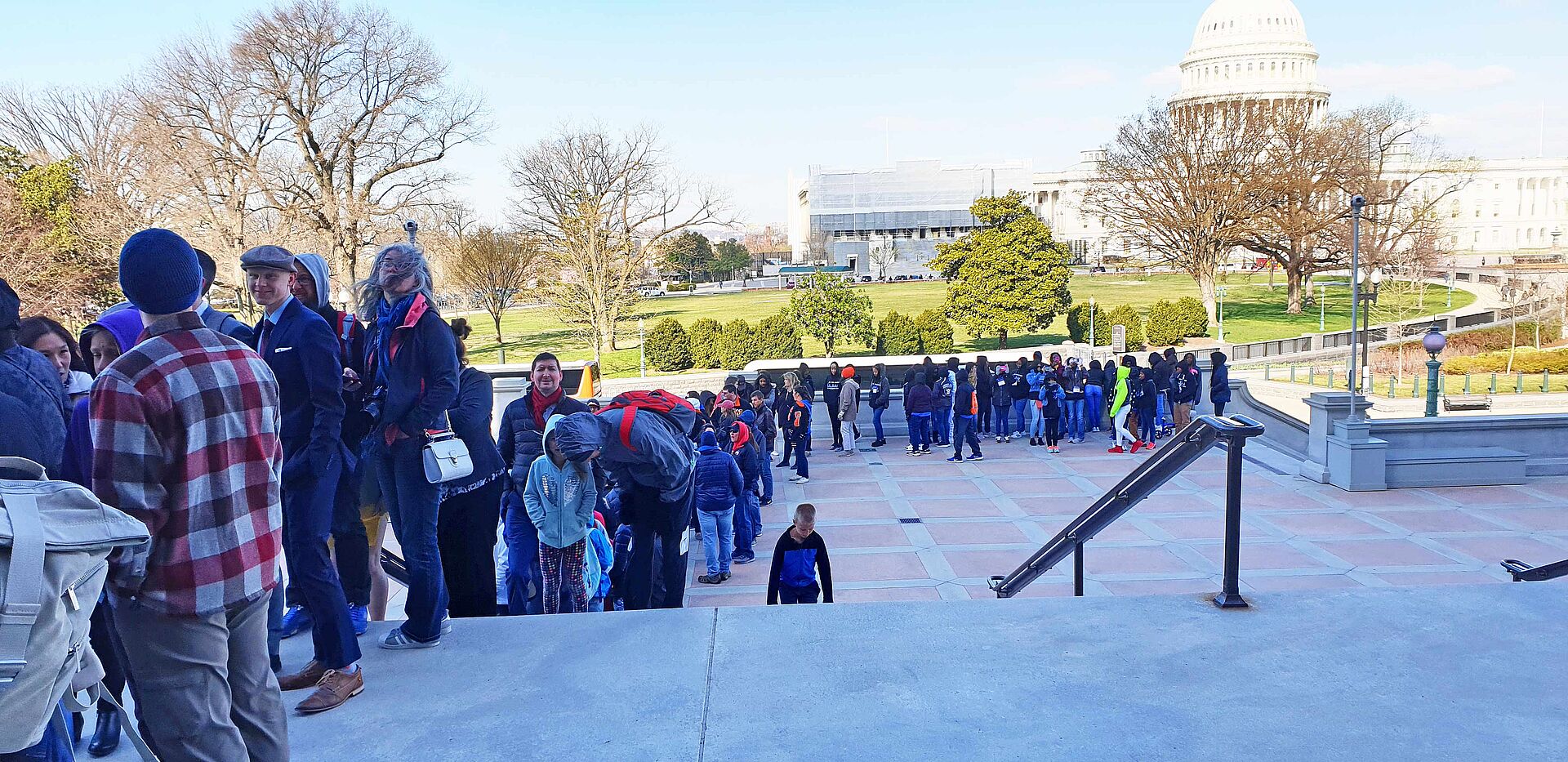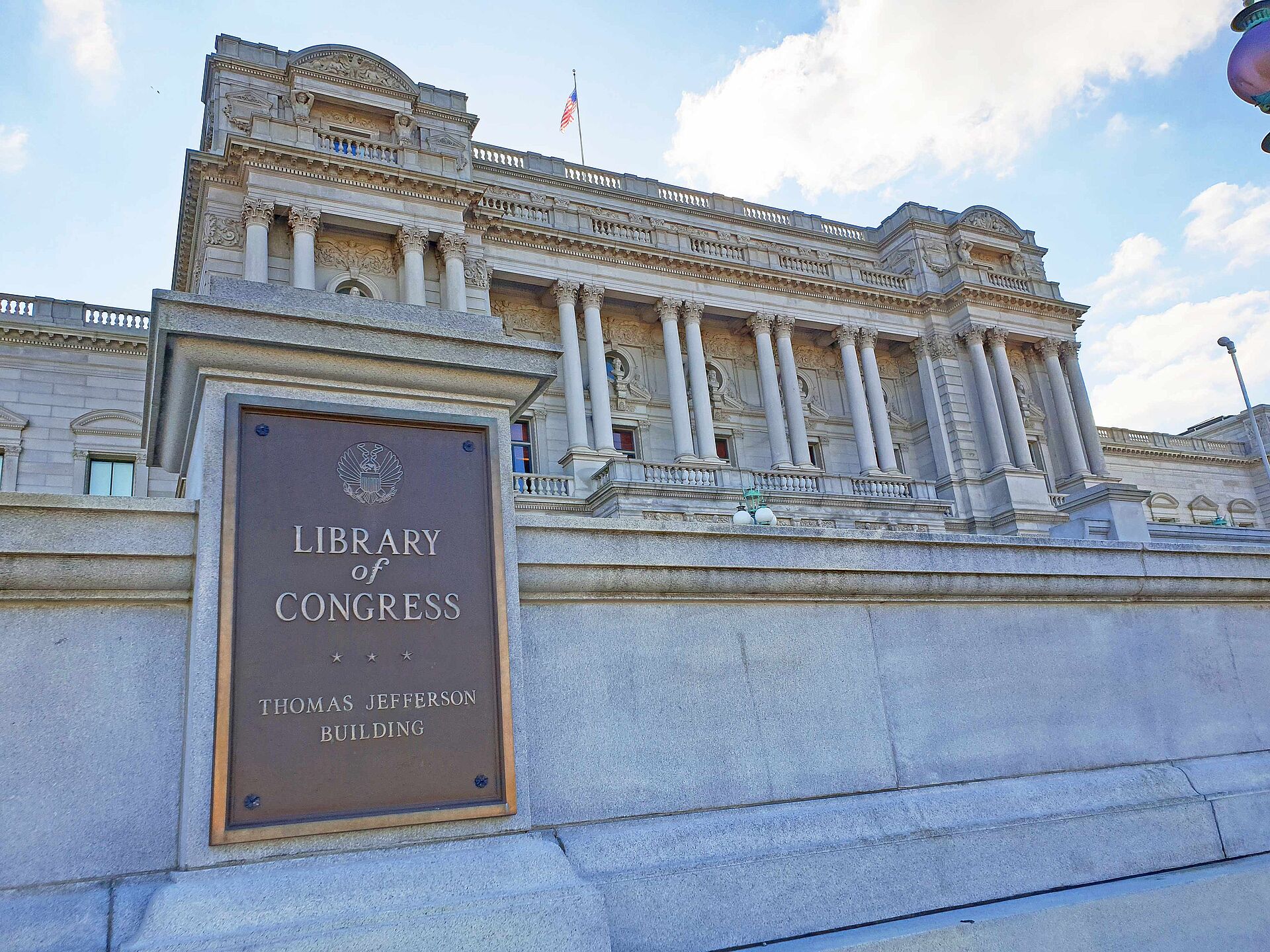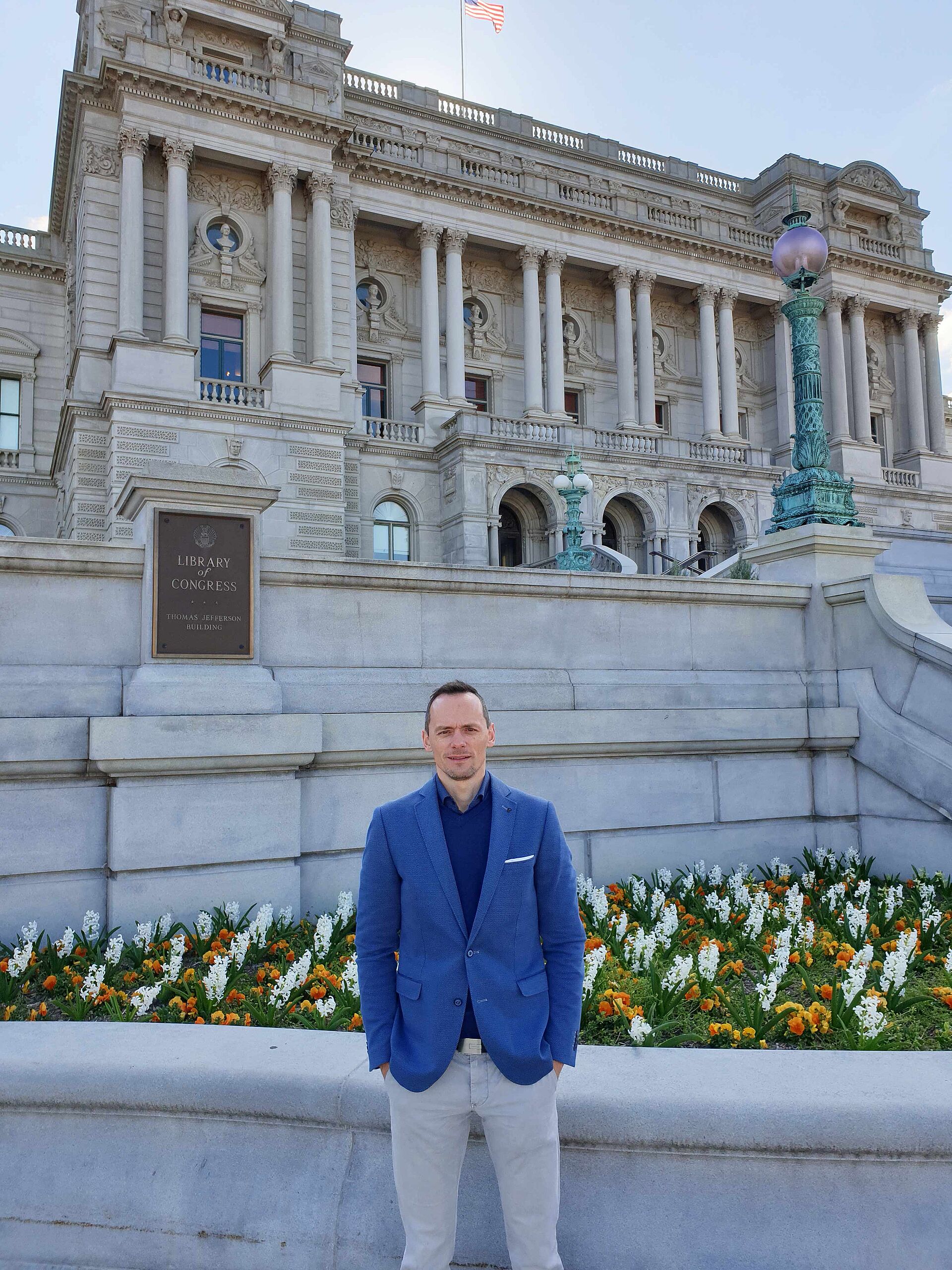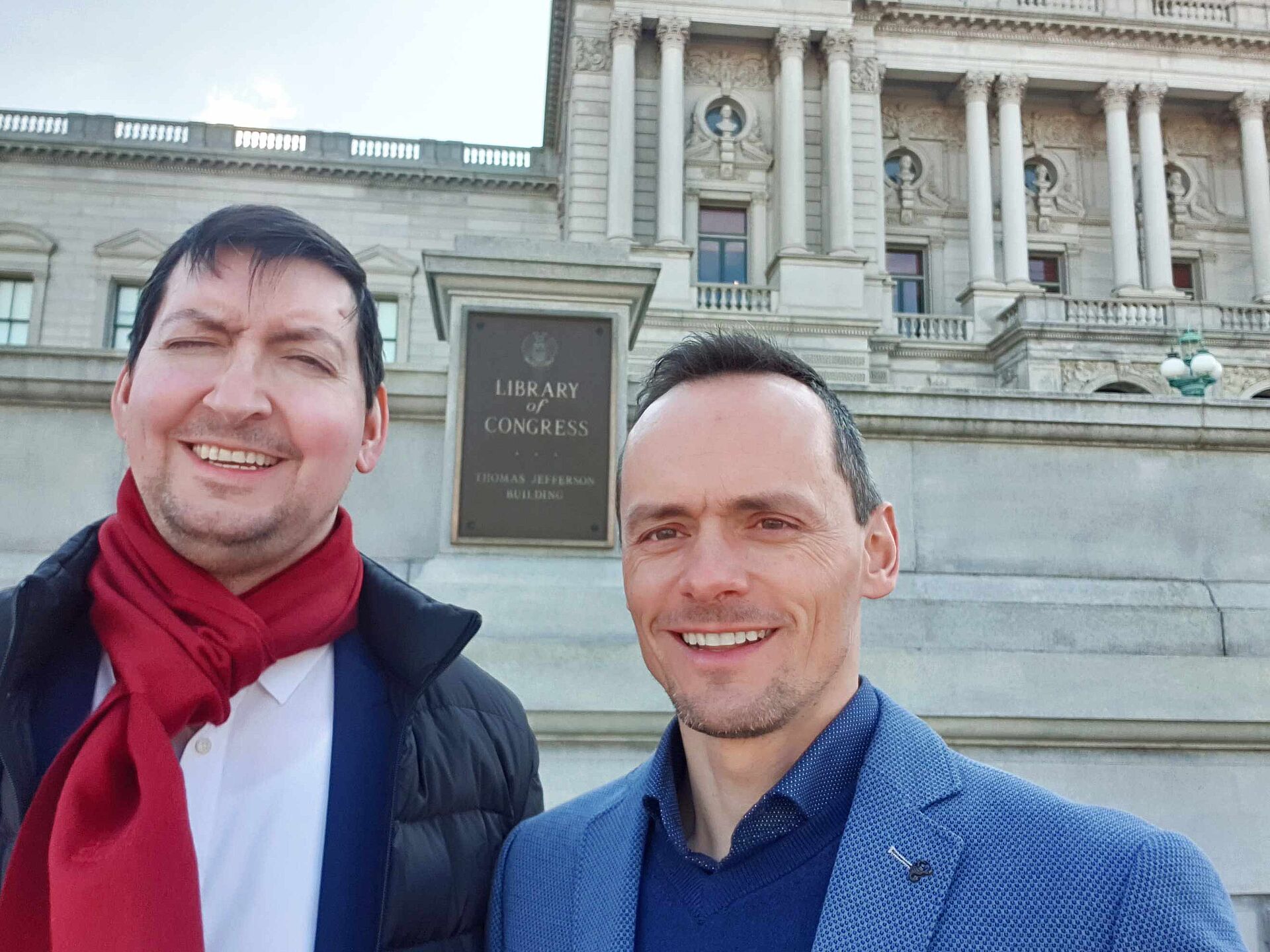 The Jefferson Building of the Library of Congress is located opposite the Capitol, where the Senate and the House of Representatives are located. Thousands of visitors from all over the world flock to the largest library in the world every day. Fortunately, we did not have to go through the main entrance, but were let past the line through a side entrance into the building.
OUR GUIDE, THE LORD OF THE MANUSCRIPTS: DR. ILYA DINES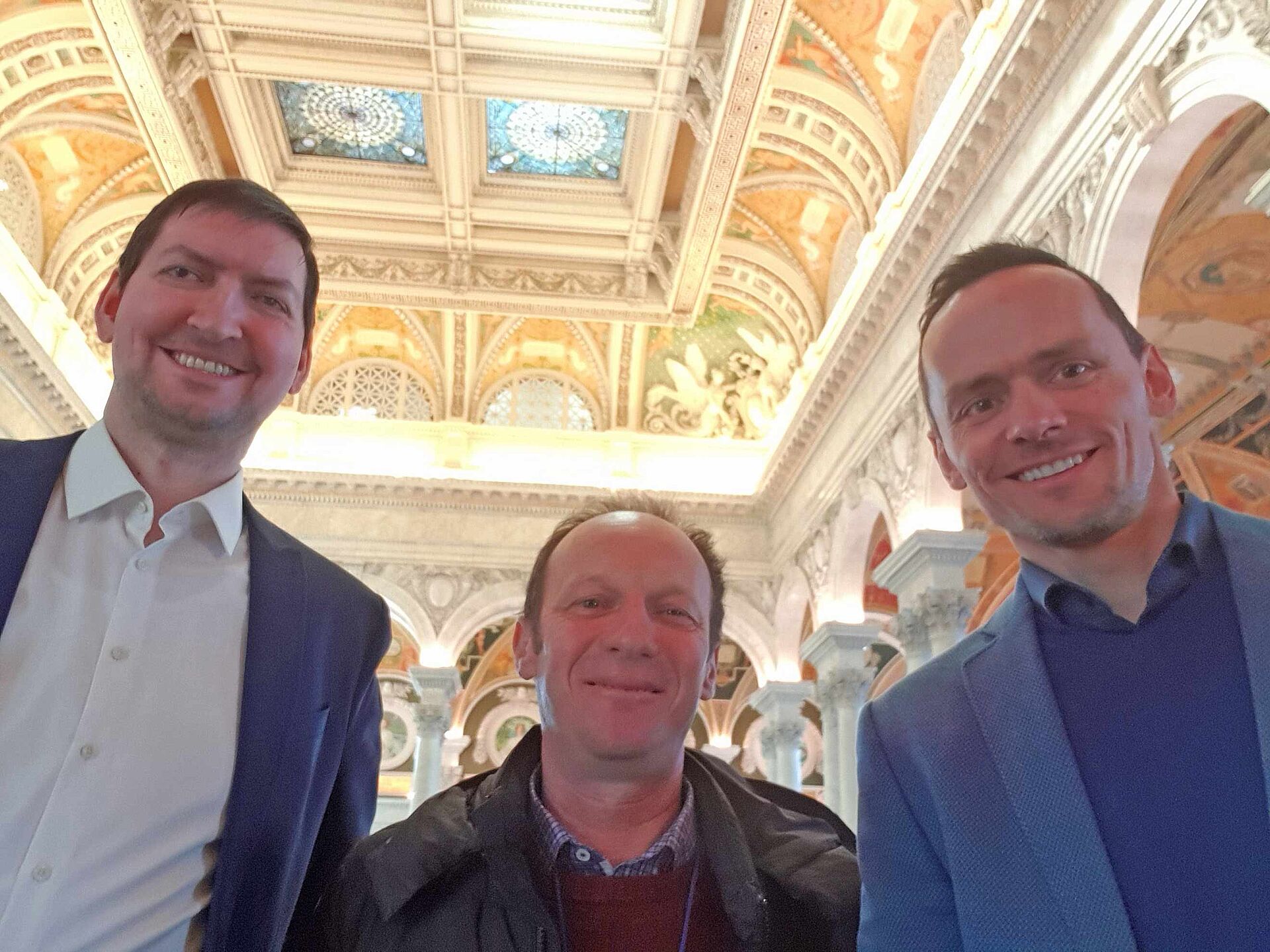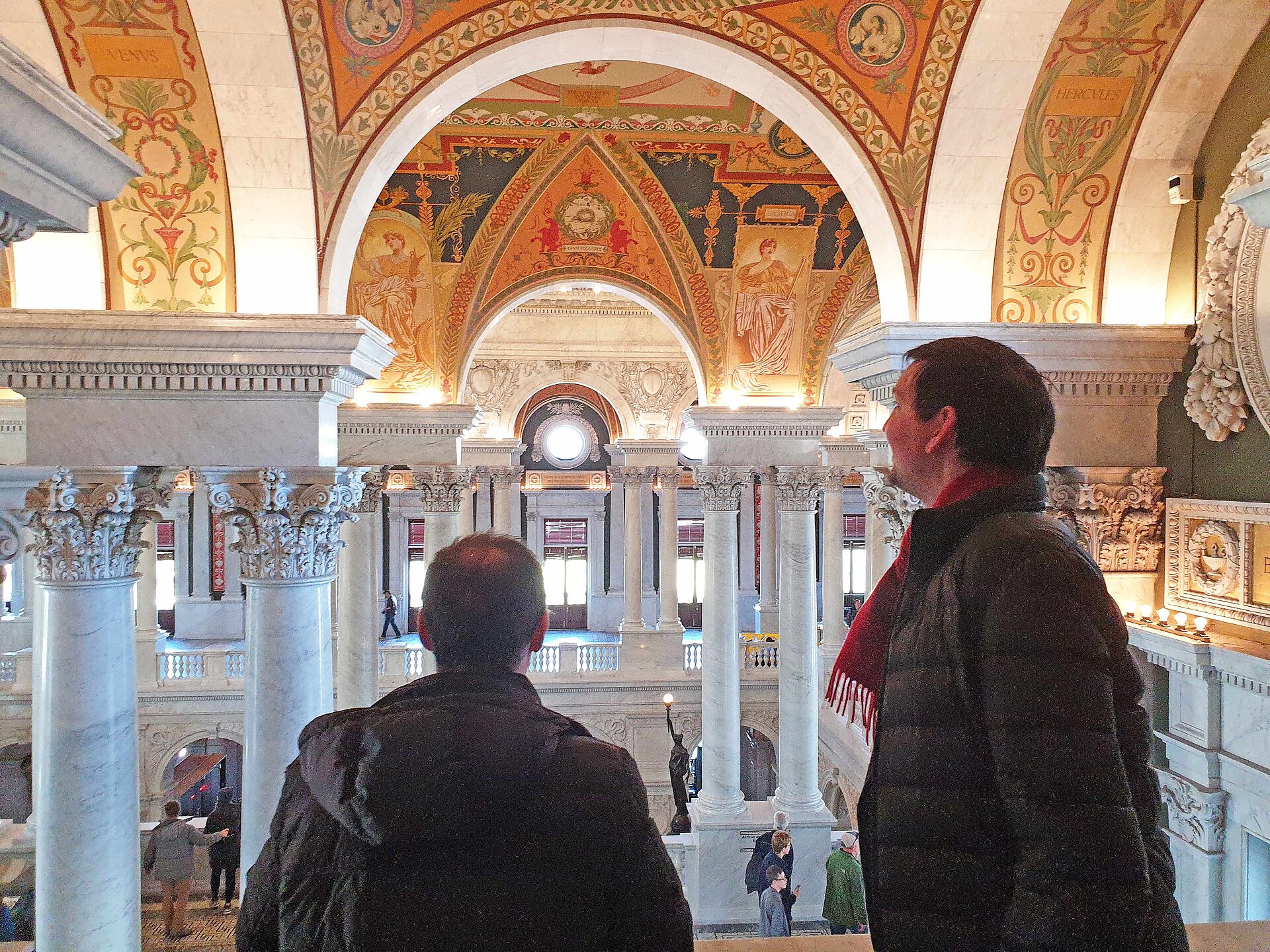 We were received there by Dr. Ilya Dines, who is responsible for the medieval manuscripts in the Library of Congress. We met last year at the International Medieval Congress in Leeds, where he invited us to "his kingdom". He himself is a bestiary specialist and has just completed a commentary on the Westminster Bestiary. Among other things, he gave us a little tour to acquaint us with this institution.
IN THE JEFFERSON BUILDING'S MAIN READING ROOM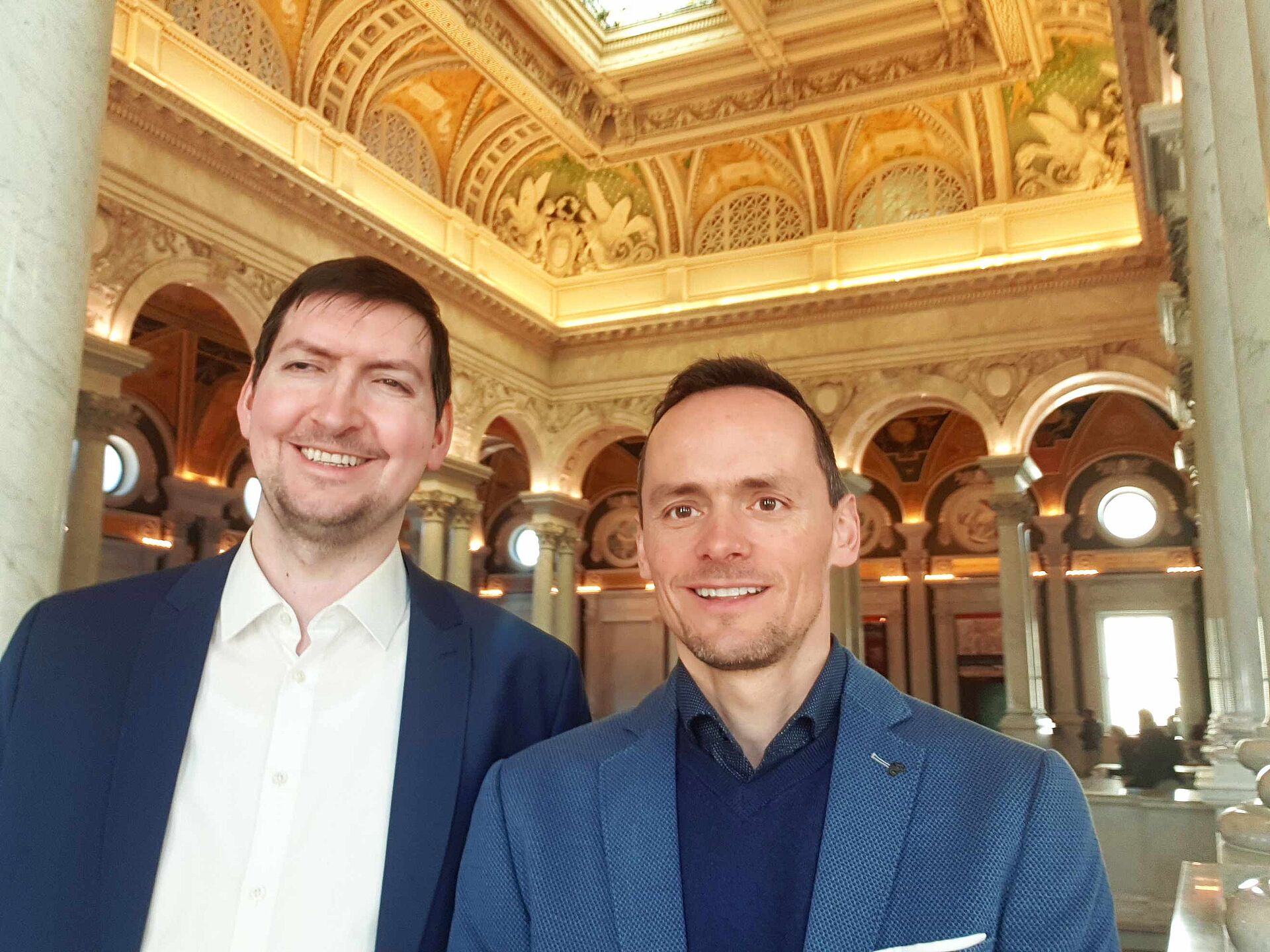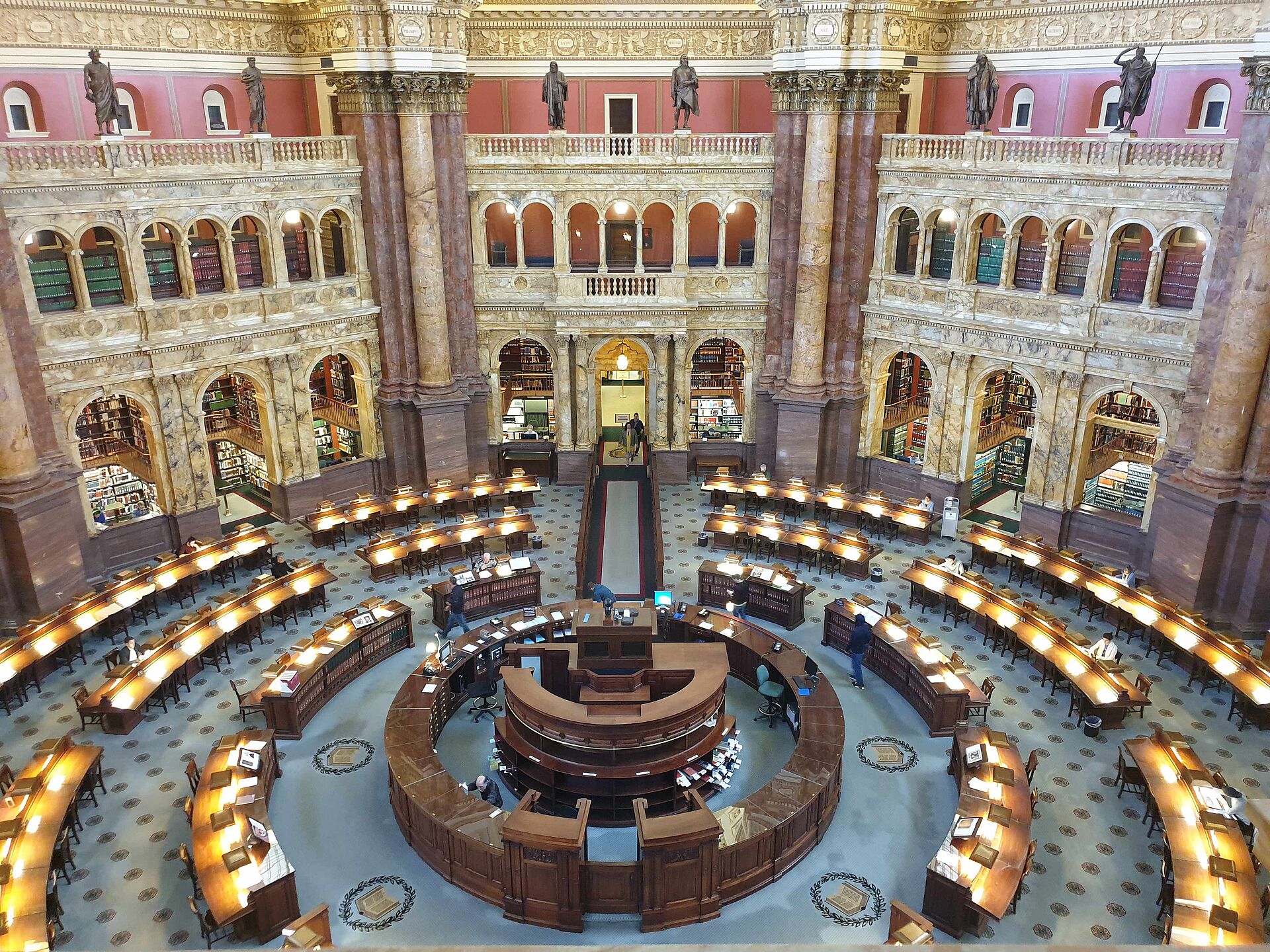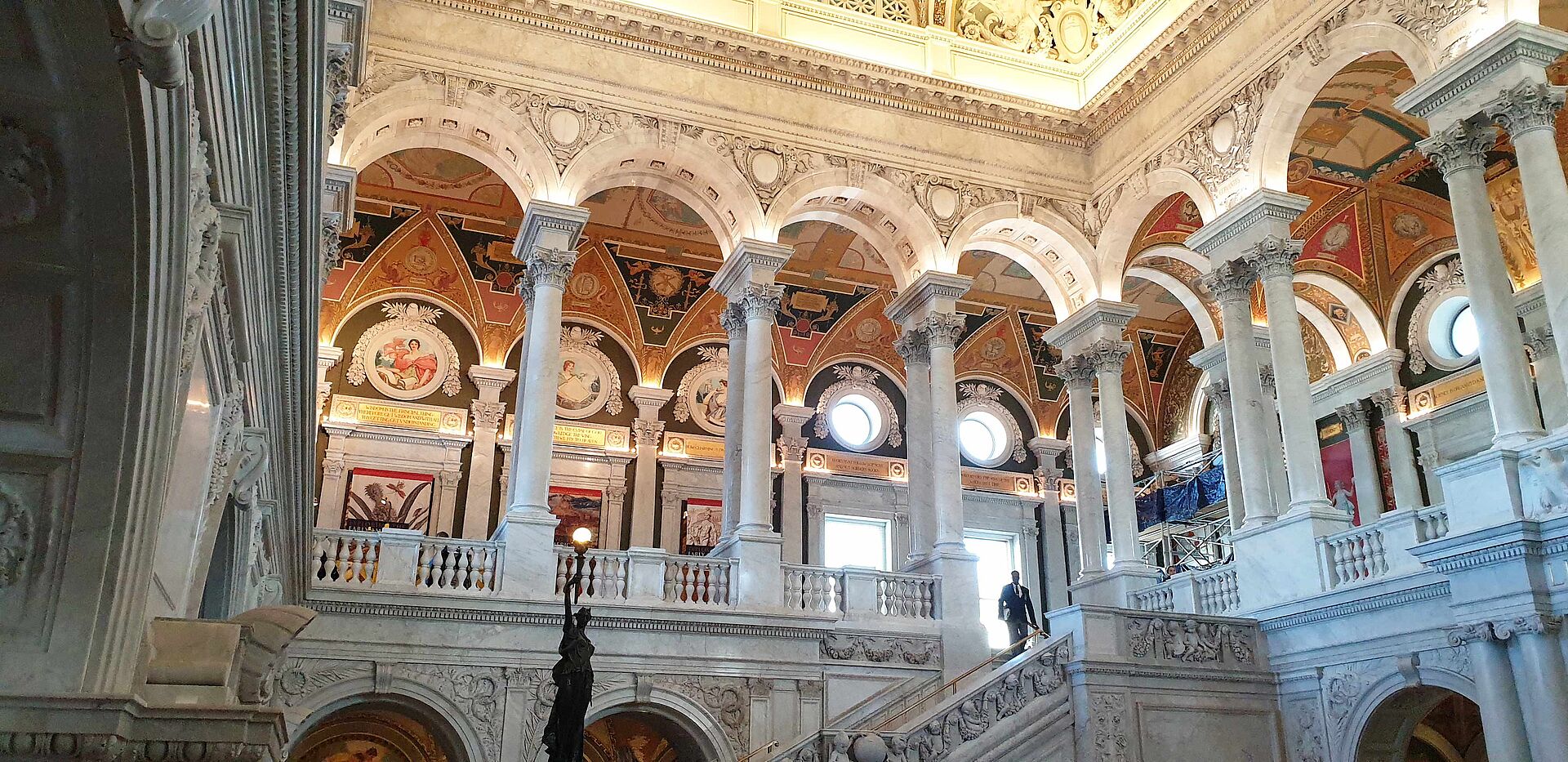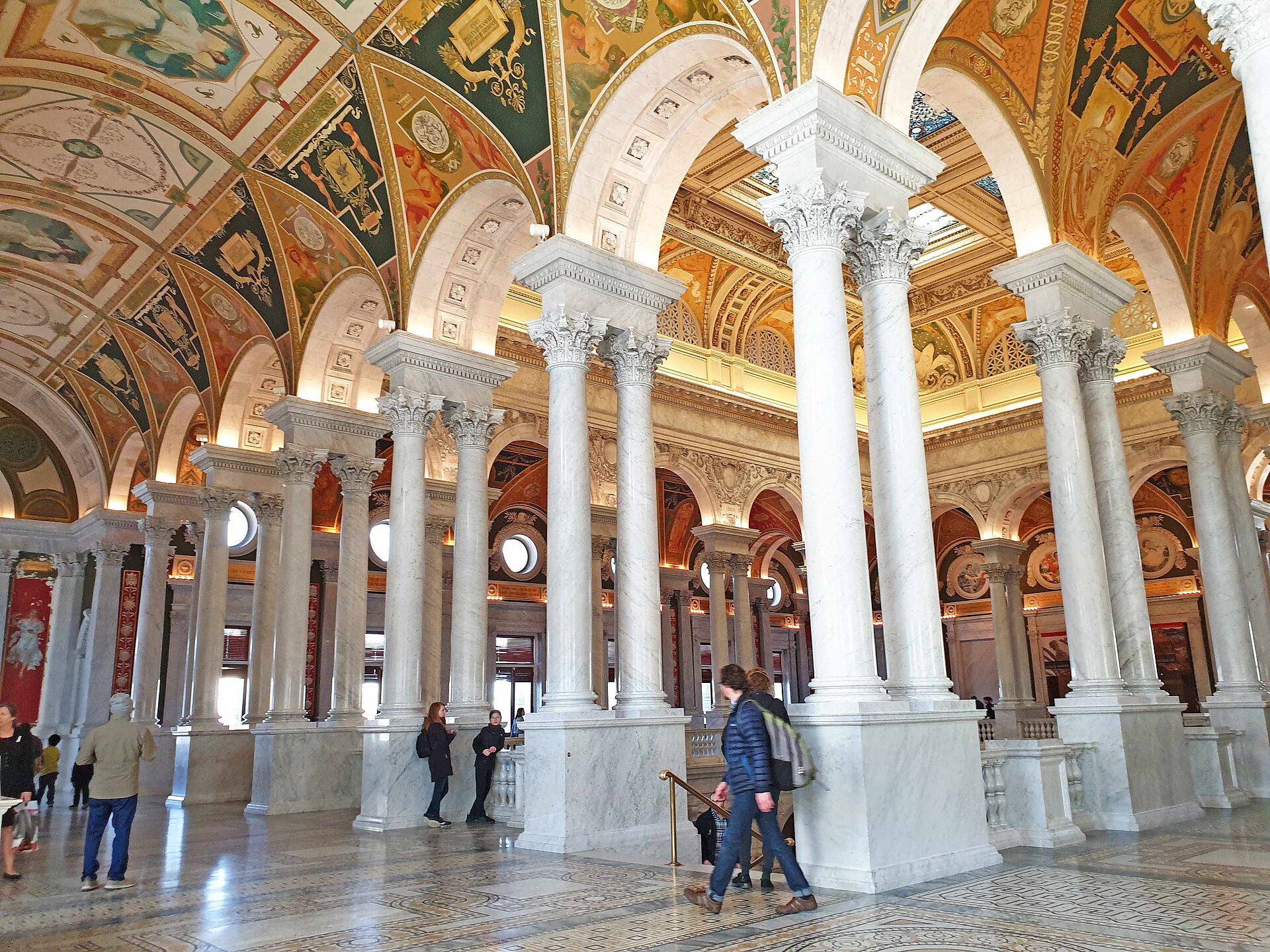 The Library of Congress is home to more than 39 million cataloged books and 72 million manuscripts of all kinds. Of the three main buildings in the library, the Jefferson Building is certainly the most impressive. The entrance hall consists entirely of marble. An unbelievably impressive dome has to be imagined above the reading room shown above...
THE ONLY 3-VOLUME GUTENBERG BIBLE…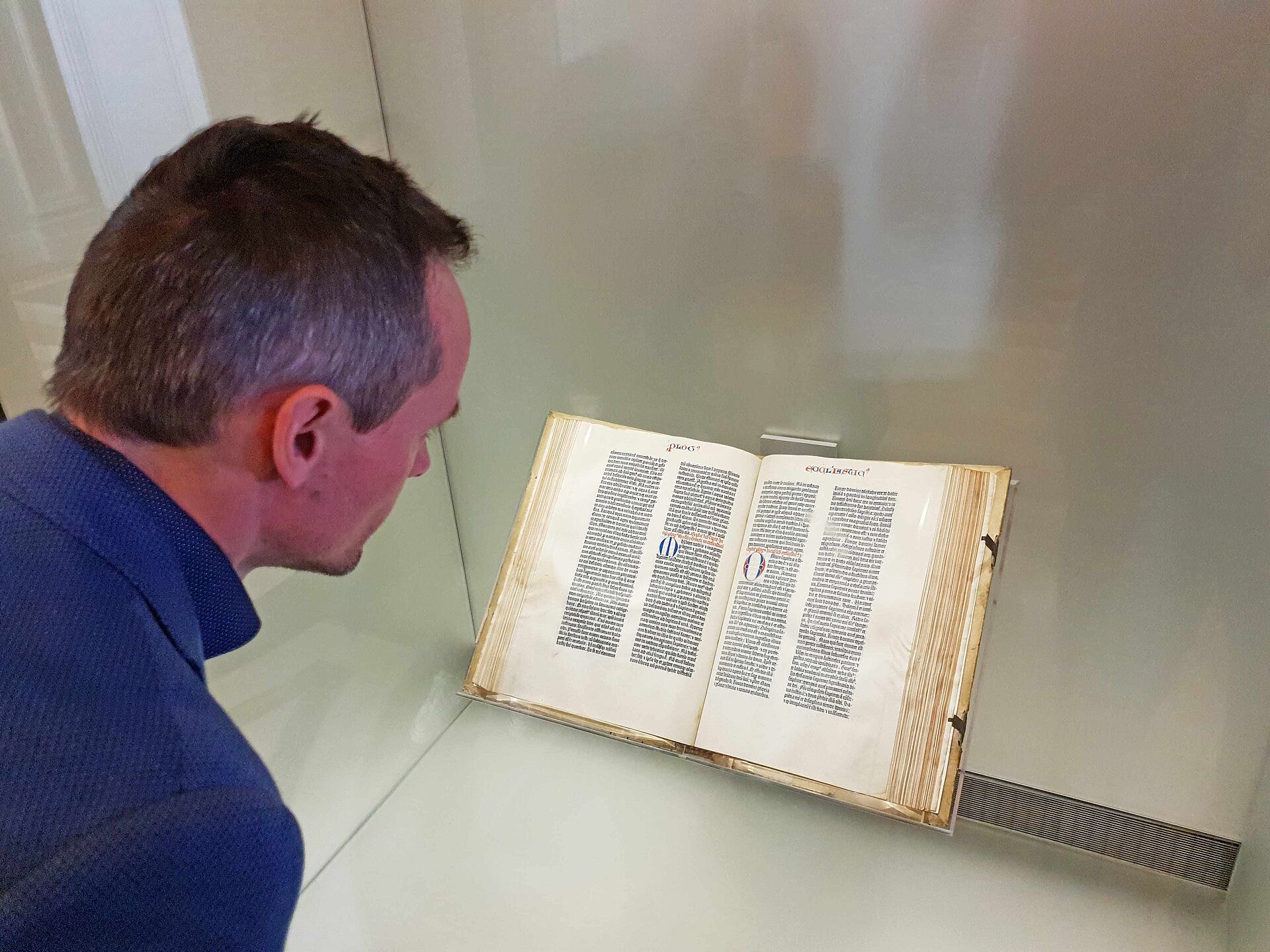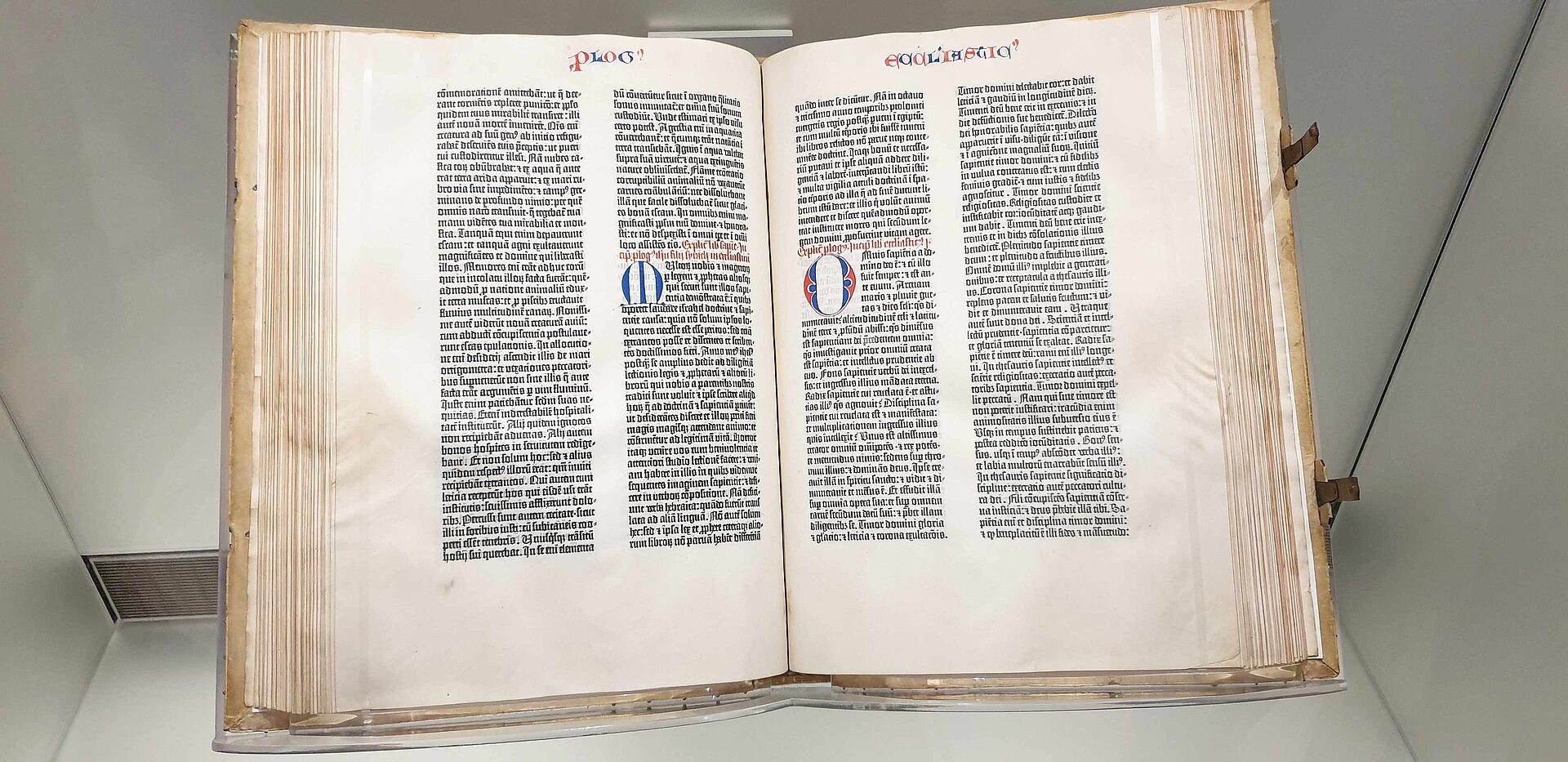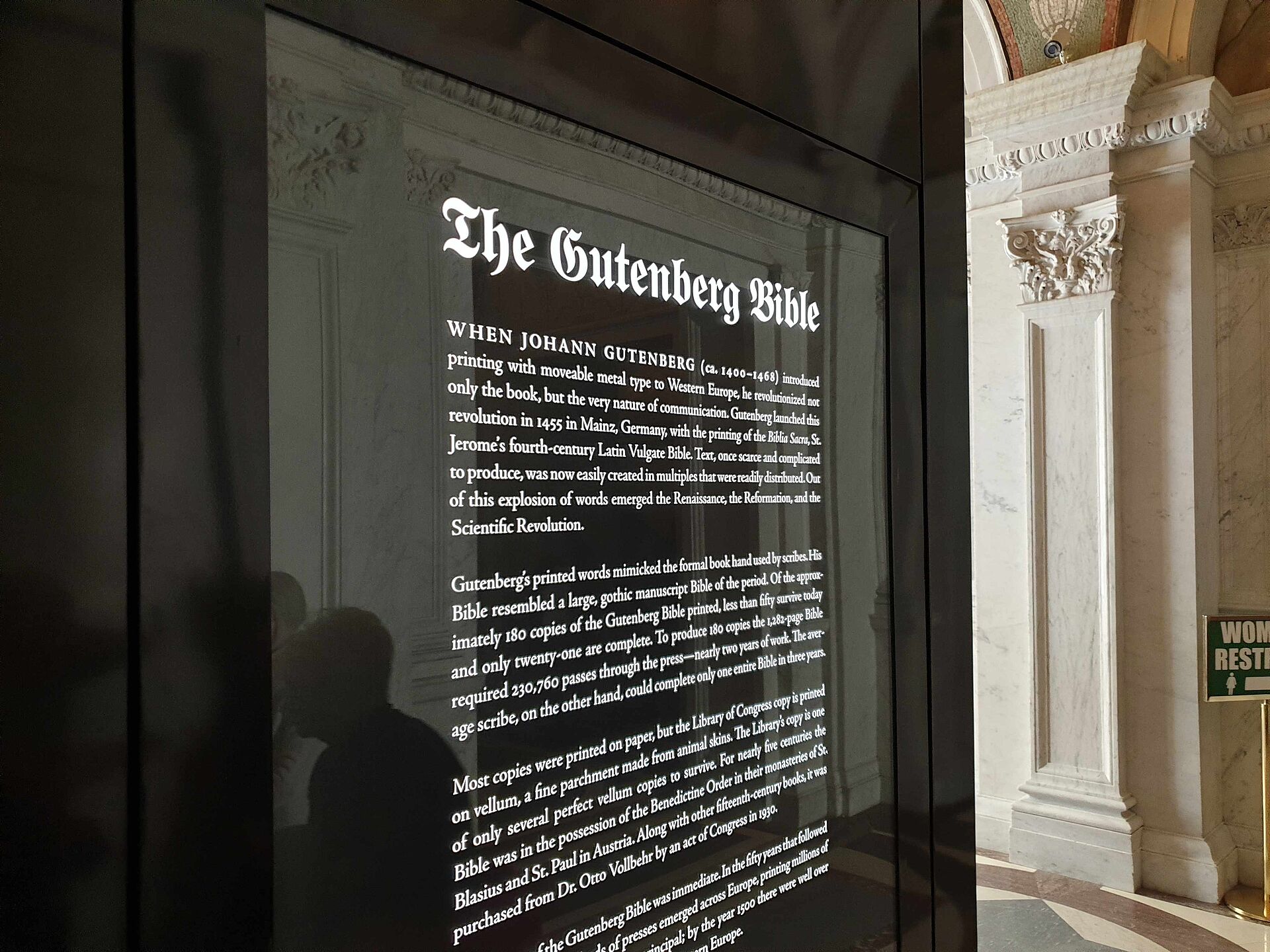 In addition to the only 3-volume Gutenberg Bible in the world, Ilya of course showed us the medieval manuscripts there. We would have been happy to take pictures of them and show them here. Unfortunately, photography is strictly prohibited. But if you still want to see pictures of it: here is a video that shows Ilya Dines and some of the manuscripts.
...AND A VERY DIFFERENT "MAGIC" MOMENT!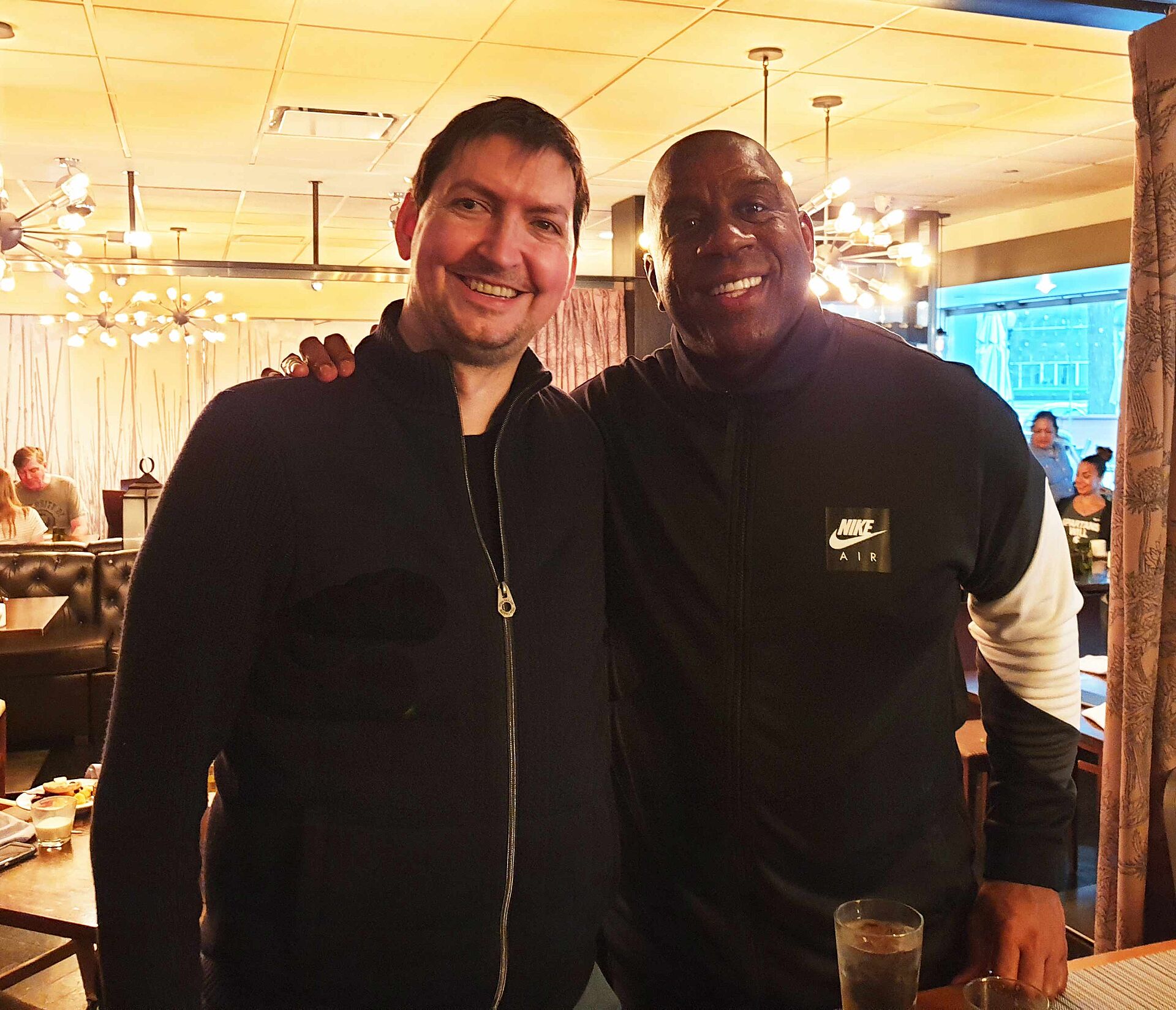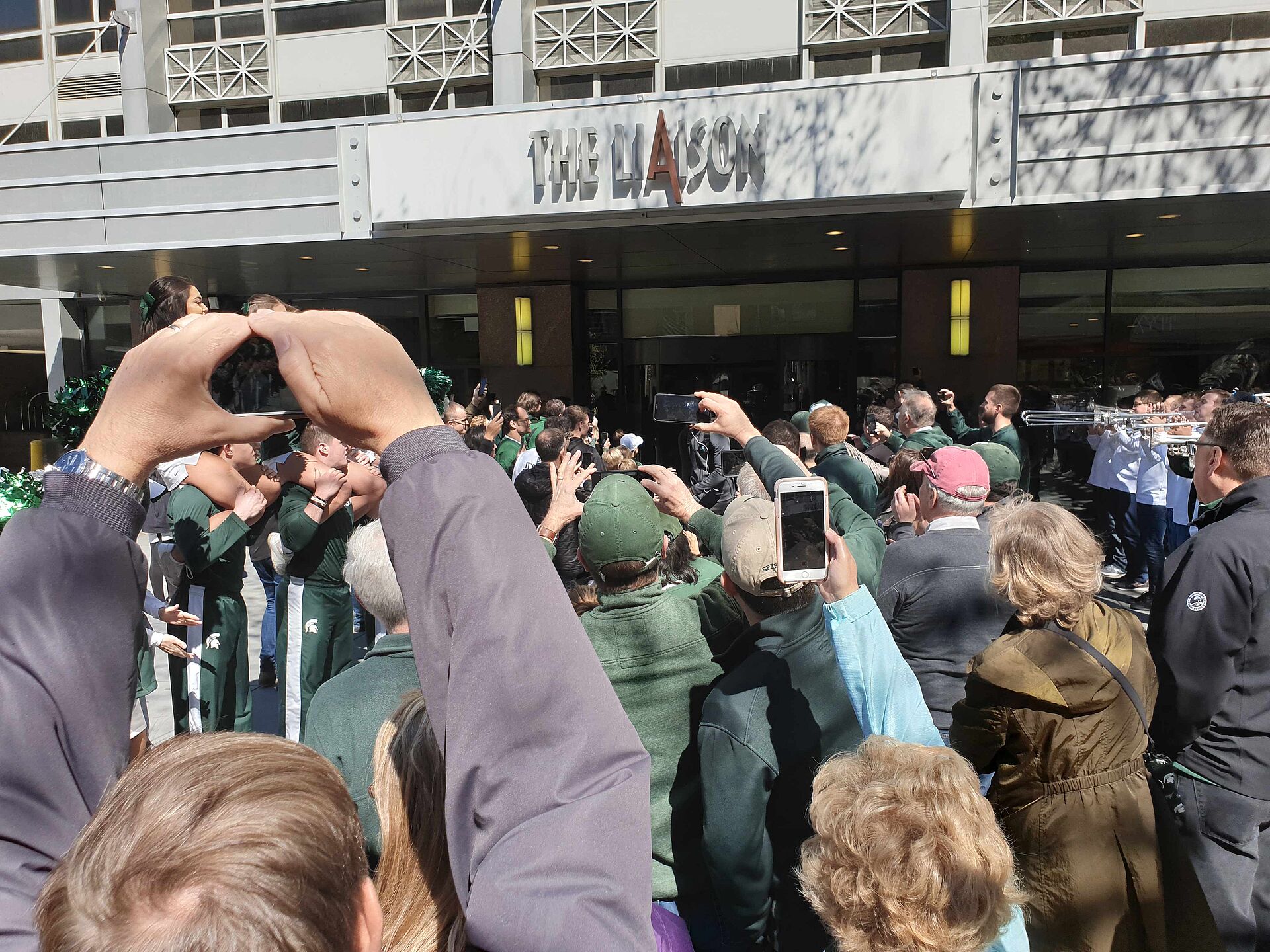 And a completely different "magic moment" will be remembered alongside our wonderful visit to the Library of Congress: at breakfast on Sunday, none other than "Magic" Johnson, a world famous sports star and one of the best basketball players of all time, sat next to us. And although fans kept coming to get an autograph of this LA Lakers legend, he took the time to talk to us for a little bit (my size was of course very good for me): we told him about our passion for facsimiles of medieval manuscripts and he was so impressed that he promised to drop by our website…