A Special Honor: Ziereis Facsimiles Presents the Gero Codex to Pope Francis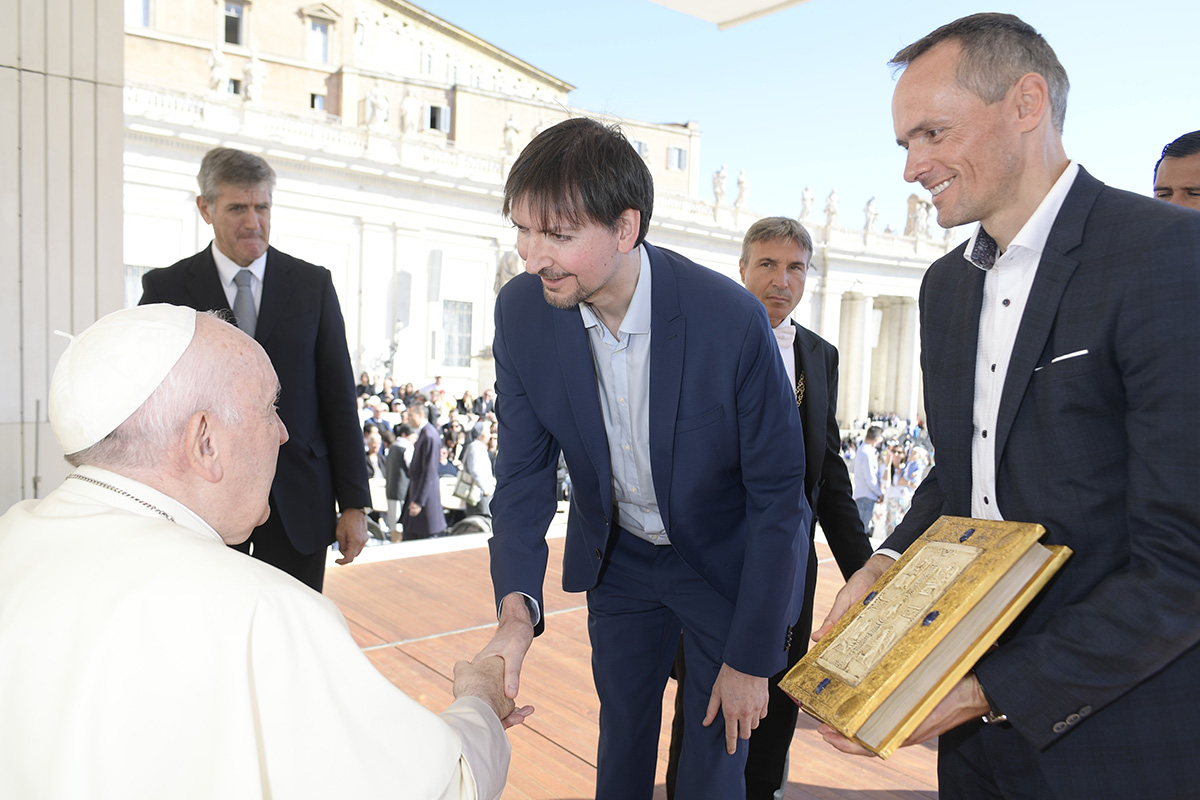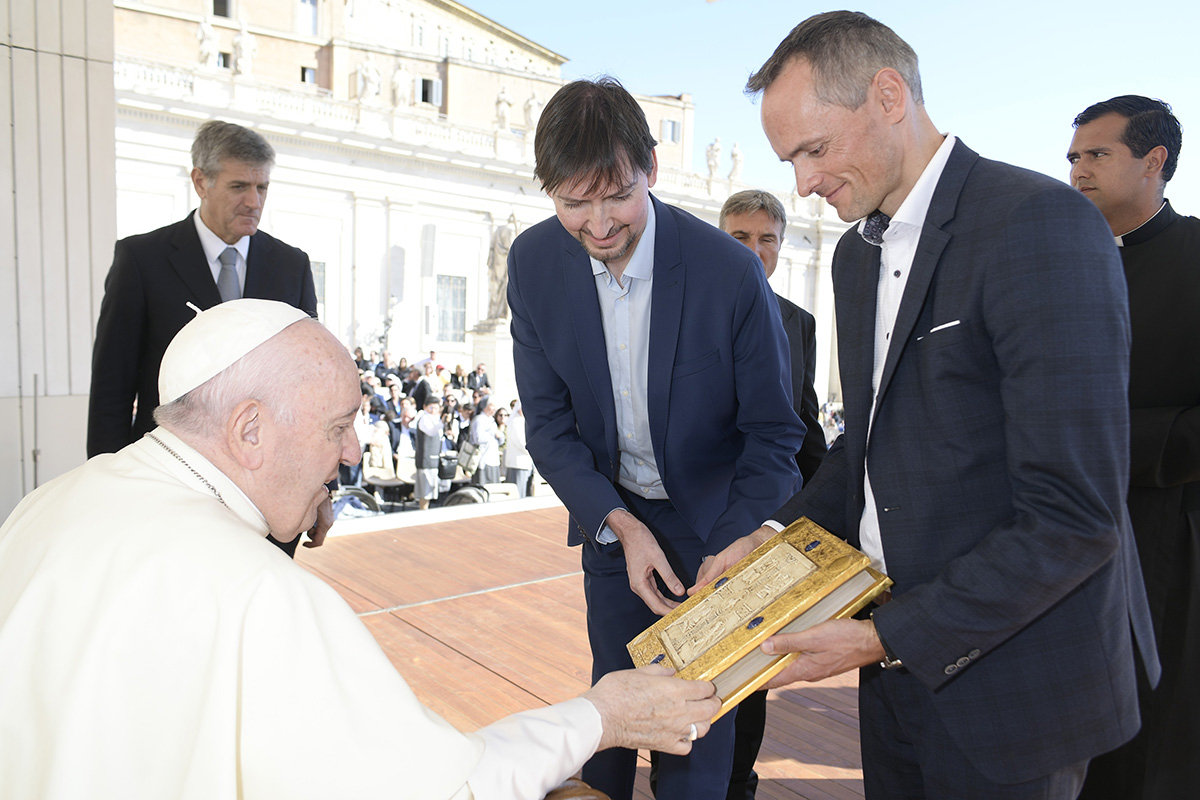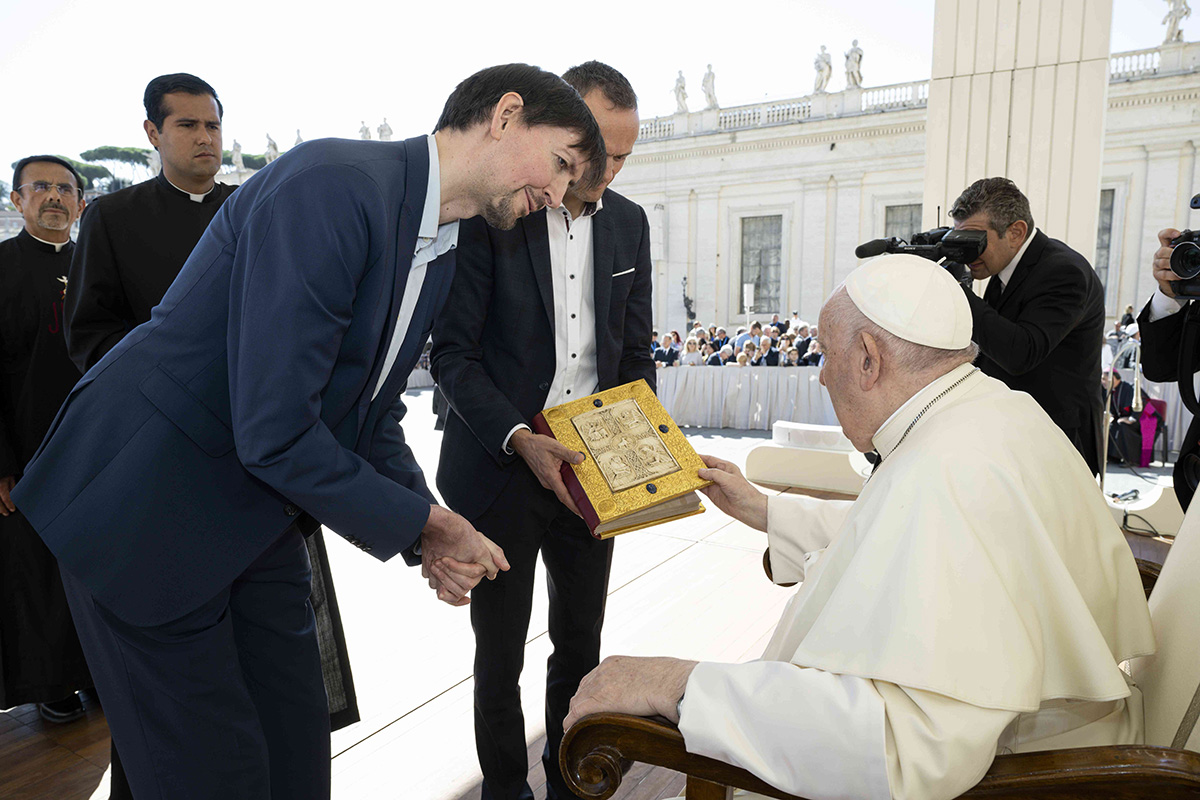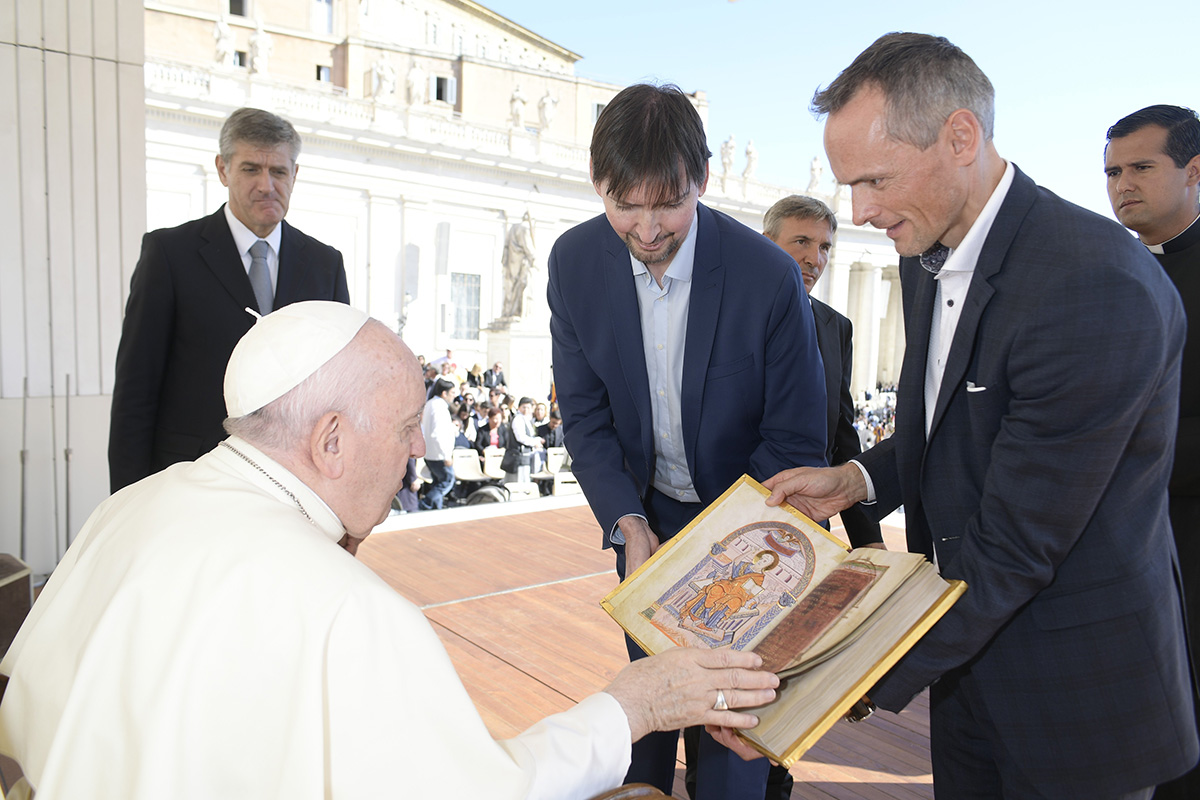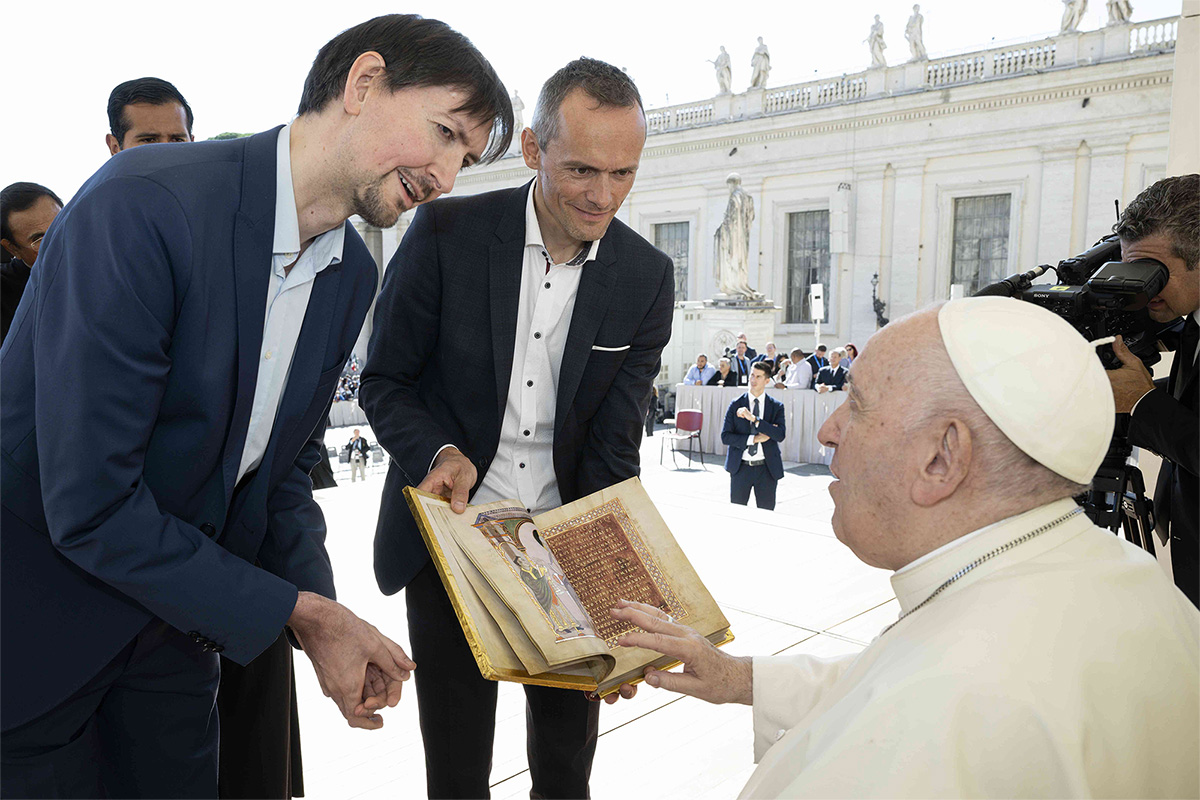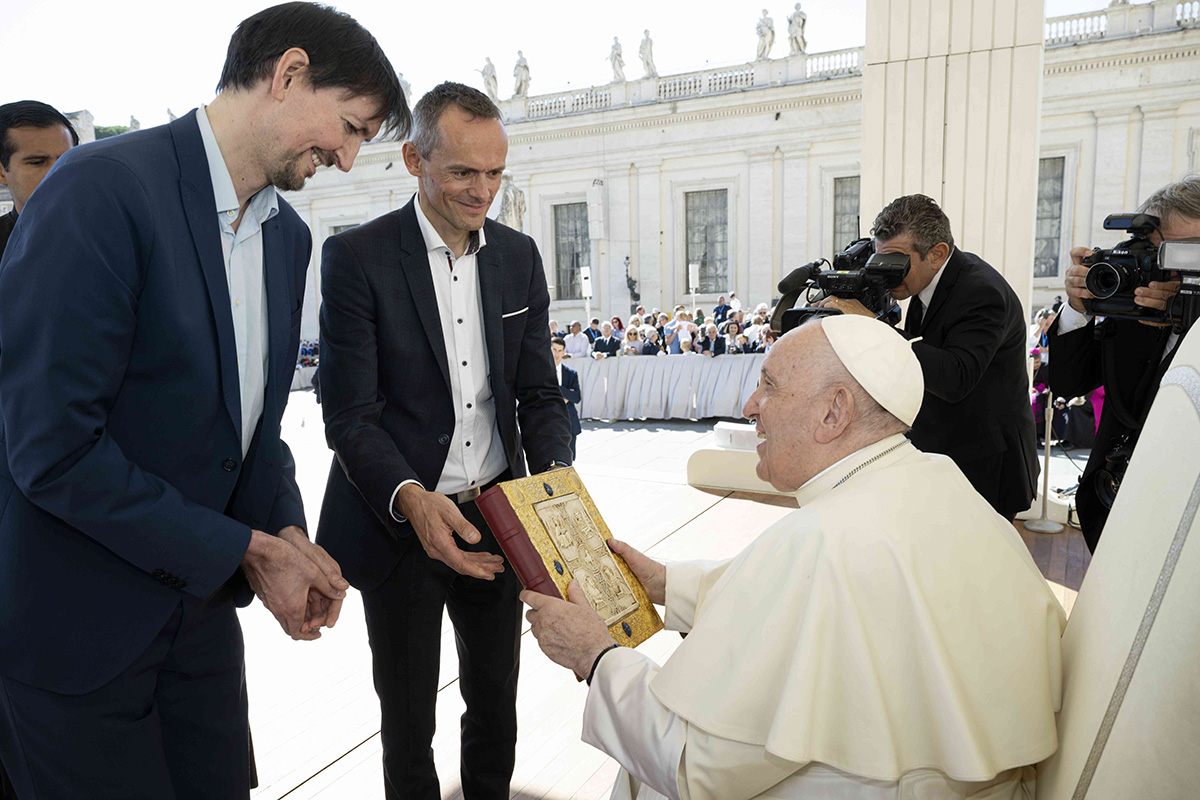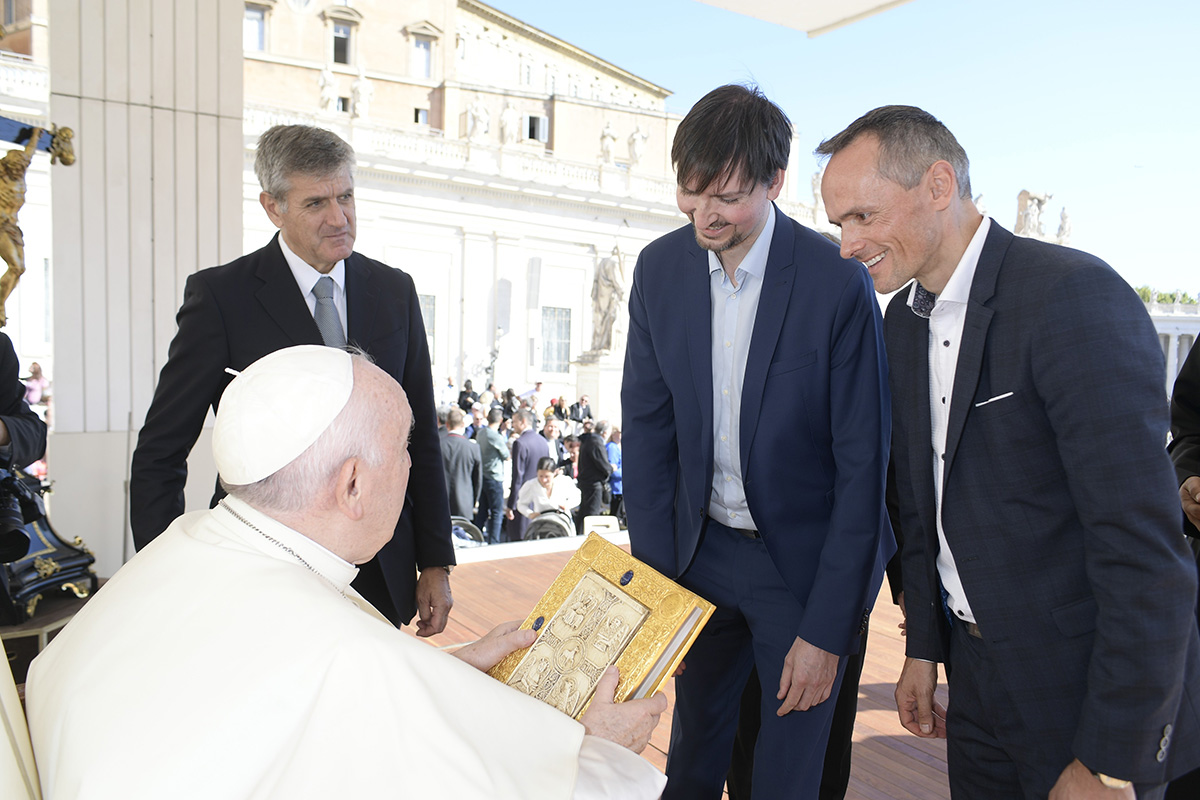 It is a special, rarely bestowed honor: on the occasion of an audience in the Vatican, we, Georg and Christian Ziereis, were invited to personally present Pope Francis with the copy of the Gero Codex that bears the number 1.
Something Very Special: a Conversation with the Pope
The Holy Father, spiritual leader of 1.3 billion Catholics worldwide, took time on the 21st of September 2022 to receive a very special facsimile from our hands. He warmly extended his hand to greet us and after kind words of welcome, he asked about the shiny gold book we had brought with us. We were briefly introducing the Gero Codex and describing its origin and history when he asked if he could have a closer look at the facsimile. Thus, the Holy Father actually leafed admiringly through the magnificent codex and we learned that the painting school of the Reichenau monastery was quite well known to him! When we finally presented the work to His Holiness, he thanked us for what he called this "Preziose" and concluded by giving us his personal blessing.
Many thanks for this Prezioise!
UNESCO World Heritage: the Gero Codex, the Oldest Lavishly Illuminated Manuscript from Reichenau
The Gero Codex is a Gospel Book that was completed around the year 969 by order of Gero, Archbishop of Cologne, in the famous scriptorium of the Reichenau Monastery on Lake Constance. Therefore, it represents the oldest splendidly illuminated codex from what was arguably the best scriptorium of the Middle Ages! No less than 24 gold and silver adorned decorative pages, including a depictions of the evangelists and the enthroned Christ (Majestas Domini), and fascinating, full-page decorative initials adorn this exceptionally magnificent manuscript. The codex has been in the holdings of the University and State Library of Darmstadt since 1948 and was included in the UNESCO Memory of the World list in 2003. Stripped of its magnificent binding centuries ago, the front cover of the facsimile edition is adorned with a period-appropriate luxury binding with 24-carat gold-leaf and a replica of an ivory relief.
Warm, Open, and Interested: an Unforgettable Encounter with Pope Francis
Our meeting with Pope Francis has left a deep impression on us: considering that even a bishop very rarely gets the opportunity to personally exchange a word with the Holy Father, it fills us with deep gratitude that Pope Francis gave us so much of his precious time. His evident interest and his friendly and open manner of address make this meeting an unforgettable event for us.