Chronicle of the Council of Constance
Hs. 1
Rosengartenmuseum (Lucerne, Switzerland)
Description
Chronicle of the Council of Constance
Held between 1414 and 1418, the Council of Constance was one of the most important ecumenical councils of the Middle Ages, which inter alia ended the Western Schism. Ulrich of Richtenthal, a citizen of Constance, chronicled this important series of meetings among the European clergy and nobility. However, while other sources focused on the theological debates and diplomatic negotiations, Richtenthal chronicles the festivities and ceremonies surrounding the Council as well as traffic in the city and other unofficial events. Written in the local Alemannic dialect of German, the text of this manuscript written on paper ca. 1465 is adorned by 98 masterful pen and ink drawings that resemble woodcuts, some of them full-pages, and 804 coats of arms.
Codicology
Alternative Titles

Konzilchronik des Ulrich Richental




Chronicle of the Council of Constance by Ulrich Richental




Das Konzil zu Konstanz




Konzil von Konstanz

Origin

Date

Ca. 1465

Epochs

Style

Genre

Language

Script

Littera bastarda

Artist / School

Ulrich von Richental (ca. 1360–1437)
Facsimile Editions
#1

Das Konzil zu Konstanz
Commentary:
1 volume
Language: German
1 volume: Exact reproduction of the original document (extent, color and size)
Reproduction of the entire original document as detailed as possible (scope, format, colors). The binding may not correspond to the original or current document binding.
You might also be interested in: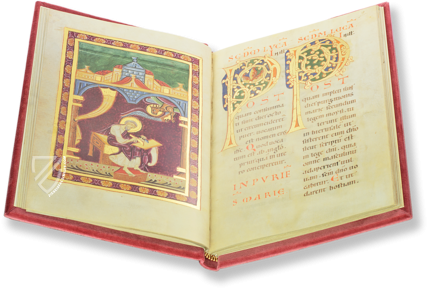 Golden Book of Pfäfers
Monastery of Reichenau (Germany); Pfäfers (Switzerland) – ca. 1070–1450
An ongoing work for centuries: splendid Romanesque and Gothic illumination and an important testimony to medieval monastic life
Experience More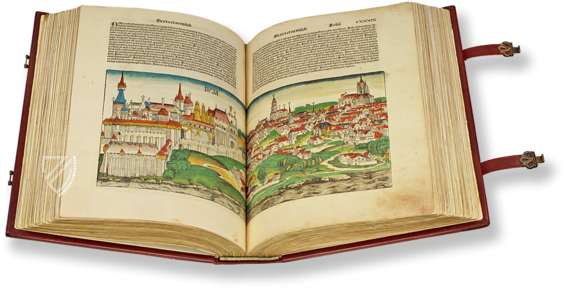 Blog articles worth reading