Cristoforo Buondelmonti: Book of the Islands of the Archipelago
Ms. G 13
Universitäts- und Landesbibliothek Düsseldorf (Düsseldorf, Germany)
Description
Cristoforo Buondelmonti: Book of the Islands of the Archipelago
As the Byzantine Empire collapsed in the East, many Greek-speaking scholars fled to the West and brought highly coveted manuscripts with them. At the same time, the Franciscan priest Cristoforo Buondelmonti was sent on a mission to recover Greek manuscripts from various islands in the Aegean Sea in 1415. In the process, he created two travelogues recording his time touring these historic and scenic islands including the manuscript at hand, the Liber insularum archipelagi or Book of the Islands of the Archipelago. This mission was commissioned by scholars from Florence including Niccolò Niccoli and the first version of it, completed in 1420, was dedicated to Cardinal Giordano Orsini, a wealthy bibliophile and patron of the arts. The travelogue reflects Buondelmonti's experiences and has maps of various islands complete with buildings as well as a full-page depiction of Constantinople.
Codicology
Alternative Titles

Cristoforo Buondelmonti: Buch der Inseln des Archipels




Liber Insularum Archipelagi di Cristoforo Buondelmonti

Type

Size / Format

186 pages / 41.0 × 28.0 cm

Origin

Date

Second half of 15th century

Epochs

Style

Genre

Language

Script

Humanistic cursive
---
Available facsimile editions:
Reichert Verlag
– Wiesbaden, 2005
Facsimile Editions
#1

Cristoforo Buondelmonti, Liber insularum archipelagi: Universitäts- und Landesbibliothek Düsseldorf Ms. G 13, Faksimile
Commentary:
1 volume by Arne Effenberger, Max Plassmann und Fabian Rijkers
Language: German
1 volume: This facsimile is not complete. Facsimile and commentary are housed in one volume in this edition, with the commentary printed in a separate section.
Black and white reproduction of ff. 28-58 of the original document. The enlarged pages are represented on a larger white background. The binding may not correspond to the original or current document binding.
You might also be interested in: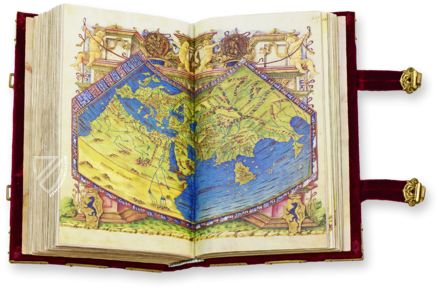 Ptolemy Cosmography
Naples (Italy) – ca. 1490
The medieval world in a handy format: a Ptolemy atlas that is unusually small for maps, yet a magnificent work of the Italian Renaissance
Experience More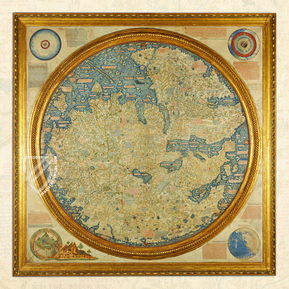 Blog articles worth reading