Field Book of Surgery
Description
The Field Book of Surgery by the accomplished surgeon Hans von Gersdorff is a practical text explaining various procedures such as amputation or treating injuries to the skull. Published in 1517 by the Strasbourg printer Johann Schott, the work is illustrated by masterful woodcuts created by the German Renaissance artist Hans Wechtlin. These include detailed depictions of the skeleton and organs of the human body as well as a depiction of bloodletting and a man with many wounds from various weapons. Aside from Gersdorff's own work, the book includes translations of preexisting texts by Guy de Chauliac and others. It enjoyed wide circulation and remained the fundamental surgical text in Europe for many years.
Field Book of Surgery
Born into the Alsatian town of Gœrsdorf, Hans von Gersdorff (ca. 1455–1529) was likely the son of a surgeon and received his training during the Burgundian Wars (1474–77) from the Tyrolean surgeon and gynecologist Klaus von Matrei (ca. 1440 – ca. 1490). Gersdorff learned about human anatomy by examining mutilated corpses from bloody battlefields and he is believed to have performed at least 200 amputations himself. He became famous as "Schylhans" after distinguishing himself as a skilled medical practitioner and became a citizen of Strasbourg where he was appointed as a court physician. He is also the author of the Feldtbuch der Wundartzney, which literally translates as "Field-book of the Wound-doctor". In it, he builds on the work of previous physicians and surgeons, especially the Chirurgia Magna by Guy de Chauliac (ca. 1300–68). Illustrated by masterful, often gruesome woodcuts by Hans Wechtlin (active 1502–26), Gœrsdorf's work went on to be one of the most influential medical textbooks in Europe and was printed in numerous editions, the first of which is presented here.
Brutally Realistic Woodcuts
The prolific Strasbourg printer Johann Schott (1477–1548) took on the project of making Gœrsdorf's medical knowledge available to the public and published the Feldtbuch der Wundartzney in 1517. To illustrate the work, Schott employed the services of the most prolific producer of German chiaroscuro woodcuts: Hans Wechtlin, who is credited with creating some of the most powerful images of the German Renaissance. The woodcuts he created for this manual for military surgeons are among his most famous and are distinguished by their realism, which reflects the brutality of medieval warfare. They include illustrations of amputations, bloodletting, straightening bones, and uroscopy, as well as a skeleton and a depiction of the internal organs. Perhaps the most famous woodcut is the "Wound Man", who has been attacked with almost every weapon imaginable and also suffers from cuts, bruises, rashes, pustules, thorn scratches, and bites from venomous animals. He stands defiantly despite the fact that his torso has been penetrated with a sword and dagger, arrows stick out from his leg, his shoulders have been struck by a war hammer and a short sword, and he has been beaten on the head and arm by clubs.
Codicology
Alternative Titles

Feldtbüch der Wundtartzney




Feldbuch der Wundarznei

Origin

Date

1517

Epochs

Style

Language

Artist / School

Hans Wechtlin (fl. 1502–26) (woodcuts)
Hans von Gersdorff (ca. 1455–1529) (author)
Johannes Schott (1477 – ca. 1550) (publisher)
---
Available facsimile editions: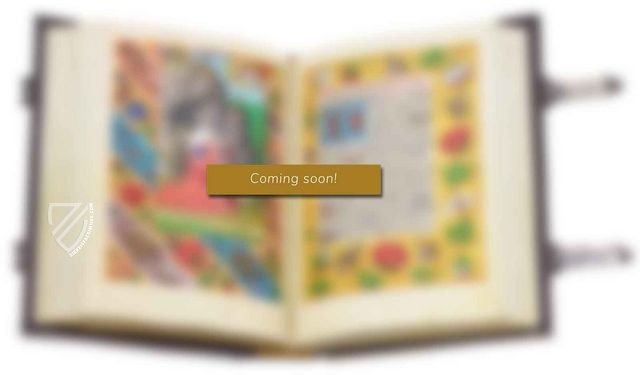 Editions Medicina Rara
– Stuttgart, 1971–1973
Limited Edition:
2800 copies
Facsimile Editions
#1

Feldtbüch der Wundtartzney

Limited Edition:

2800 copies

Commentary:

1 volume
Language: German

1 volume: Exact reproduction of the original document (extent, color and size)

Reproduction of the entire original document as detailed as possible (scope, format, colors). The binding may not correspond to the original or current document binding.

Facsimile Copy Available!

Price Category: €
(under 1,000€)
You might also be interested in:
Blog articles worth reading