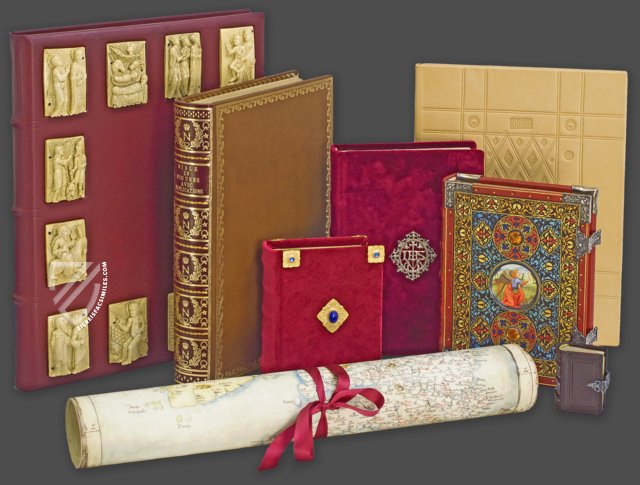 Field Book of Surgery
Alternative Titles:
Feldtbüch der Wundtartzney
Feldbuch der Wundarznei
Short Description
The Field Book of Surgery by the accomplished surgeon Hans von Gersdorff is a practical text explaining various procedures such as amputation or treating injuries to the skull. Published in 1517 by the Strasbourg printer Johann Schott, the work is illustrated by masterful woodcuts created by the German Renaissance artist Hans Wechtlin. These include detailed depictions of the skeleton and organs of the human body as well as a depiction of bloodletting and a man with many wounds from various weapons. Aside from Gersdorff's own work, the book includes translations of preexisting texts by Guy de Chauliac and others. It enjoyed wide circulation and remained the fundamental surgical text in Europe for many years.
Codicology
Alternative Titles

Feldtbüch der Wundtartzney




Feldbuch der Wundarznei

Origin

Date

1517

Epochs

Style

Genre

Language

Artist / School

Hans Wechtlin (illustrator)
Hans von Gersdorff (author)
Johannes Schott (publisher)
1 available facsimile edition(s) of "Field Book of Surgery"
Feldtbüch der Wundtartzney Facsimile
Feldtbüch der Wundtartzney Facsimile
1 volume: Exact reproduction of the original document (extent, color and size)
Publisher

Editions Medicina Rara – Stuttgart, 1971–1973

Limited Edition

2800 copies

Commentary

1 volume
Language: German

More Information

Reproduction of the entire original document as detailed as possible (scope, format, colors). The binding may not correspond to the original or current document binding.
Matching Background Articles