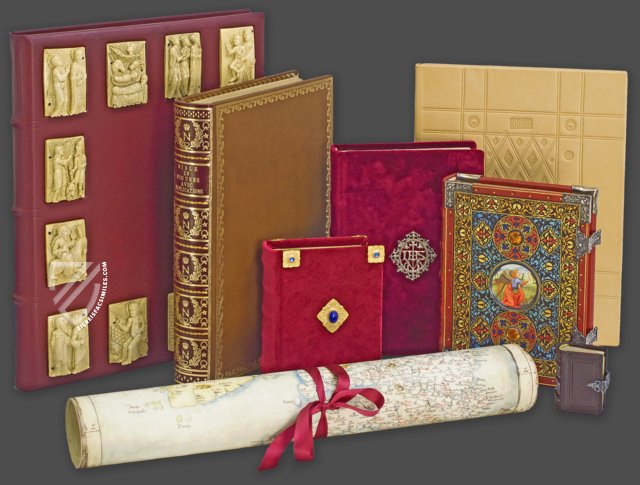 Index Librorum Prohibitorum
Short Description
Throughout the Middle Ages, the Catholic Church banned or attempted to ban books numerous times, but heretical and otherwise unacceptable works proliferated with the invention of the printing press, spurring the Church to greater action. The Index Librorum Prohibitorum or "List of Prohibited Books" was a body of literature that the average Catholic was forbidden from reading. Only clerics and intellectuals who were capable of interpreting these texts without being corrupted by them were officially sanctioned to study them. First issued in 1557 at the behest of Pope Paul IV, by 1559 the list included thousands of titles and new editions continued to be issued until 1948. These texts included theologically, culturally, or politically disruptive books from authors including Johannes Kepler and Immanuel Kant. It was finally abolished on June 14th, 1966 by Pope Paul VI.
Codicology
Alternative Titles

Pauline Index

Origin

Date

1559

Epochs

Style

Genre

Language

Content

List of authors and books classified as heretical
1 available facsimile edition(s) of "Index Librorum Prohibitorum"
Index Librorum Prohibitorum. 1559. Facsimile
Index Librorum Prohibitorum. 1559. Facsimile
1 volume: Exact reproduction of the original document (extent, color and size)
Limited Edition

600 copies

More Information

Reproduction of the entire original document as detailed as possible (scope, format, colors). The binding may not correspond to the original or current document binding.
Matching Background Articles
Renaissance

What does the word "Renaissance" bring to mind for you? Art, science, and culture of course! It was a "rebirth" and...

Experience more

15th Century

Come and explore an age of stark contrasts as Europe comes back from the brink: calamities like the Fall of...

Experience more

Chronicles

Take a deep dive into history with a medieval chronicler, trace the history of the world or focus on the history of a...

Experience more