Napoleon's Will
Description
One's will is an intensely personal document and divulges details from one's life in a way that few others can. Such documents are particularly fascinating when they belong to famous people, because the more famous someone is, the more their true character is obscured by their public and historical personas. There are few names more famous today than that of Napoléon Bonaparte, and few people whose legacies are more hotly debated. Those who read his last will and testament can decide for themselves.
Napoleon's Will
"It is my wish that my ashes may repose on the banks of the Seine, in the midst of the French people, whom I have loved so well"
Few historical figures have attained the level of fame enjoyed by Napoléon Bonaparte (1769–1821), who is remembered as one of the greatest military geniuses of all time, and one of the most debated political legacies in history. His culturally legacy is enormous, but the document at hand is concerned with his personal legacy, that is to say his last will and testament. It was written on the British island of St. Helena in the middle of the South Atlantic, where he was exiled after his final defeat at the Battle of Waterloo on June 18th, 1815. It is written in his own hand, with several copies made by his assistant, General Charles Tristan, marquis de Montholon (1783–1853), in the event that the British would destroy the original. After initially making some patriotic statements and some personal statements addressed directly to various family members, he also takes the time to insult various people, from the governor of St. Helena, Hudson Lowe (1768–1844) to Tallyrand (1754–1838) to Lafayette (1757–1834). The will goes into great detail in describing how Napoléon's assets were to be distributed among his family, family, servants, and the various generals who served him, or their families in case they were dead. He lists practically all of his personal property and to whom his personal property was to be distributed, from an alarm clock that once belonged to King Frederick II of Prussia (1712–1786) to his hand washing stand, complete with jug. Such was the former emperor's generosity, that he even sought to disperse property that he did not own. The will truly reflects the self-image of the incredibly ambitious Corsican.
Codicology
Alternative Titles

Testament Napoleons

Type

Date

Ca. 1820

Epochs

Style

Language
Facsimile Editions
#1

Das Testament Napoleons

Commentary:

1 volume by Uta Gerpott

1 volume: Exact reproduction of the original document (extent, color and size)

Reproduction of the entire original document as detailed as possible (scope, format, colors). The binding may not correspond to the original or current document binding.
You might also be interested in: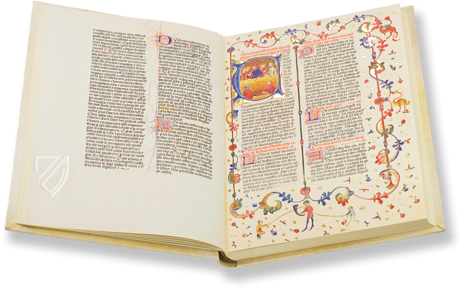 Consolat de Mar
Valencia (Spain) – 1407
The origins of the international law of the sea: the first universally applicable treatise on the legal norms and customs of seafaring
Experience More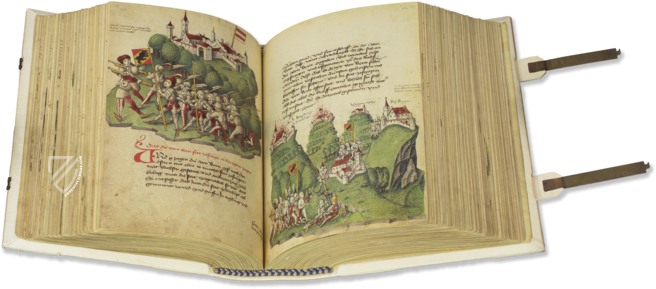 Blog articles worth reading