Portuguese Memorial
Description
Memorial sent by a Portuguese noble to Queen Isabella of Castile in 1494 urging her to send expeditions towards Africa rather than to the Indies. This important document had lain unnoticed in the General Record Office in Simancas since the 16th century, until its discovery by Professor Itsvan Szaszdi León-Borja of Valladolid University and Professor Katalin Klimes Szmik of Budapest University, the joint authors of the study and transcription contained in the accompanying volume.
Codicology
Alternative Titles

Memorial Portugués

Size / Format

50 pages / 33.0 × 23.0 cm

Origin

Date

1494

Epochs

Style

Language

Previous Owners

Queen Isabella I of Castile (1451-1504)
---
Available facsimile editions:
Facsimile Editions
#1

Memorial Portugués

Limited Edition:

980 copies

Binding:

Embossed leather

Commentary:

1 volume by Itsvan Sazszdi and Katlin Klimes-Szmik
Language: Spanish

1 volume: Exact reproduction of the original document (extent, color and size)

Reproduction of the entire original document as detailed as possible (scope, format, colors). The binding may not correspond to the original or current document binding.
You might also be interested in: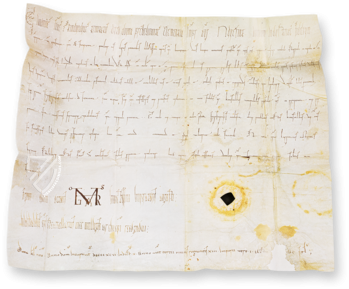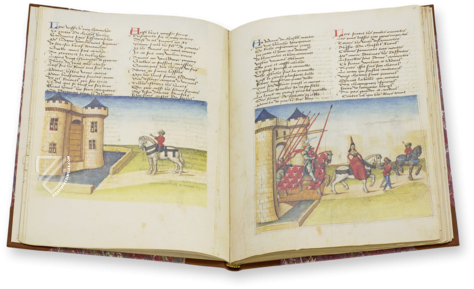 Tournament Book of René d´Anjou
Northern France - France – Around 1446
The splendor of a knights' tournament colorfully illuminated for the King of Naples and Jerusalem: masterful miniatures based on the lost original drawings by Barthélemy d'Eyck
Experience More
Blog articles worth reading