Song of Roland
Description
Originating from the 11th century, The Song of Roland is the oldest surviving major work of French literature and is the most famous example of a chanson de geste or "song of heroic deeds". The narrative centers around the figure Roland, a knight and captain in the service of Charlemagne who died leading the rear guard of the Frankish army when it was ambushed at the Battle of Roncevaux Pass in 778. This embellished retelling of the battle and the events surrounding it would have been performed by troubadours for the entertainment of the knightly class and has survived in numerous illuminated manuscripts. A German poet known as Konrad der Pfaffe (Conrad the Priest) translated the work from French into the Bavarian dialect ca. 1170, likely in Regensburg, and replaced the specifically French topics with broader Christian themes. The manuscript at hand originated from the end of the 12th century and its neatly written text is adorned by 39 half-page miniatures. Although uncolored, they are obviously the work of a skilled hand and very clearly illustrate the events of the text.
Codicology
Alternative Titles

Rolandslied




Rolandslied des Pfaffen Konrad




Chanson de Roland

Origin

Date

Late 12th century

Epochs

Style

Genre

Language

Script

Early Gothic minuscule

Artist / School

Konrad der Pfaffe (author)
Facsimile Editions
#1

Rolandslied des Pfaffen Konrad
Commentary:
1 volume by C. Scheufele, Wilfried Werner and Heinz Zirnbauer
Language: German
1 volume: Exact reproduction of the original document (extent, color and size)
Reproduction of the entire original document as detailed as possible (scope, format, colors). The binding may not correspond to the original or current document binding.
You might also be interested in: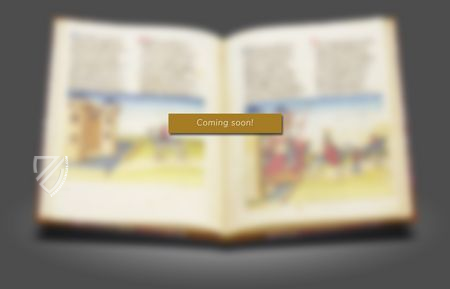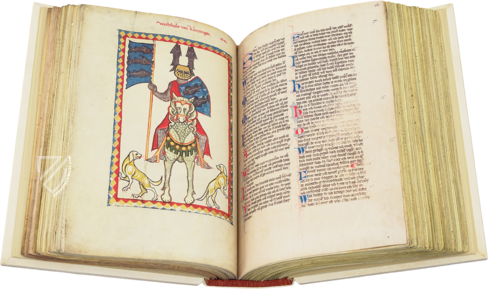 Codex Manesse
Zurich/Lake Constance area (Zwitzerland) – After 1310 until ca. 1340
The famous great song manuscript from Heidelberg: a unique treasure of German literature, medieval history, and Gothic book illumination
Experience More
Blog articles worth reading