The Abduction from the Seraglio K. 384
Description
The Abduction from the Seraglio K. 384
This famous opera by Wolfgang Amadeus Mozart was a highly profitable success but one that created controversy. His opera was based on a story by Christoph Friedrich Bretzner, but Bretzner never gave Mozart permission to adapt his work, and made his displeasure with Mozart well-known. Nonetheless, success speaks for itself: Mozart hardly needed two months for his adaptation, which became one of his greatest triumphs.
The Abduction from the Seraglio K. 384
Mozart's seven great operas, his brilliant contribution to musical theater and world culture, are unequalled in their depth of human characterization and musical expression. Here we have the original score of one of the seven great operas by Wolfgang Amadeus Mozart (1756–1791): Die Entführung aus dem Serail. The German libretto was written by Gottlieb Stephanie (1741–1800) and is an adaptation of a work with the same name by Christoph Friedrich Bretzner (1748–1807). Bretzner was not consulted, nor was his permission given to adapt his original work, and subsequently complained loudly and publically about the theft. Nonetheless, once the text was given over to Mozart's genius, the opera was composed in only two months. In the story, the hero Belmonte is assisted by his servant Pedrillo in the rescue of his beloved Konstanze from the seraglio or harem of Pasha Selim. Mozart's opera premiered on July 16th, 1782 in Vienna and was personally conducted by Mozart himself. The work was a huge success and financial windfall for the perpetually impoverished Mozart. Thankfully, the original manuscript has survived in excellent condition.
Codicology
Alternative Titles

Entführung aus dem Serail

Type

Origin

Date

1781–1782

Epochs

Style

Genre
---
Available facsimile editions:
Facsimile Editions
#1

The Abduction from the Seraglio K. 384

Commentary:

1 volume by Dietrich Berke, Ulrich Konrad, and David Packard


1 volume: This facsimile is not complete.

Reproduction of the entire original document as detailed as possible (scope, format, colors). The pages are presented on a larger white background. The binding may not correspond to the original or current document binding.
You might also be interested in: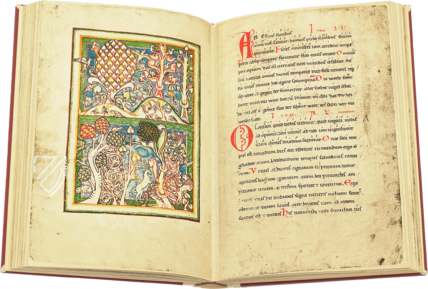 Carmina Burana + Fragmenta Burana
Carinthia, Styria (Austria) or South Tirol (Italy) – Around 1230–14th century
A unique masterpiece of medieval music and poetry: age-old songs from Benediktbeuern brought into the limelight in the 1930s by Carl Orff as a scenic cantata
Experience More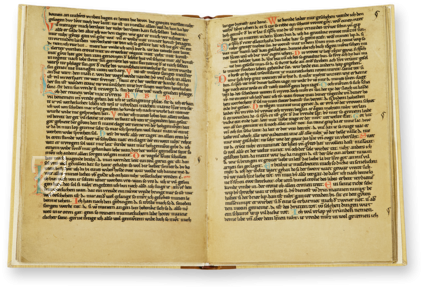 Blog articles worth reading