The Quixote of Avellaneda
Description
The Quixote of Avellaneda
The iconic Spanish novel Don Quixote is Miguel de Cervantes grandiose contribution to world literature and was an instant success. An unknown scholar under the pseudonym Alonso Fernández de Avellaneda, impatient with the publication of the novel's sequel, created his own, in which he insults Cervantes. This unauthorized "fan fiction" spurred Cervantes to complete his own sequel, and attests to the tremendous influence the work had in the early 17th century.
The Quixote of Avellaneda
Miguel de Cervantes (1547–1616) immortalized himself with his famous novel Don Quixote, which is the most translated book in the world after the Bible, appearing in over 140 languages. The story of the Man of la Mancha, a pseudo-knight-errant who has been deranged by overconsumption of medieval chivalric romances, is the single most influential work of the Spanish Golden Age and the entire Spanish literary canon. After the first part was published in 1605, Cervantes began work on a sequel that was published in 1615, but he was preempted by the **publication of a spurious second edition in 1614 by a mysterious author known only by the pseudonym Alonso Fernández de Avellaneda of Tordesillas, which was supposedly printed by a certain Felipe Roberto in Tarragona. The identity remains contested, but he must have been a well-educated man, possibly of the nobility, and a skilled writer. It is possible that this figure was a rival of Cervantes, because in the prologue he needlessly insults Cervantes, who was naturally offended and responded with criticism of Avellaneda in his own authentic sequel. Although inferior to Cervantes' masterpiece, Avellaneda's work spurred an aging Cervantes to complete his Part Two of Don Quixote. Nevertheless, this apocryphal novel was reprinted several times and remains an interesting read, particularly for literary historians.
Codicology
Alternative Titles

El Quijote de Avellaneda




Quijote von Avellaneda

Origin

Date

1614

Epochs

Style

Genre

Language

Content

Sequel of Don Quixote

Artist / School

Alfonso Fernández de Avellaneda (pen name) (author)
---
Available facsimile editions:
Facsimile Editions
#1

El Quijote de Avellaneda

Limited Edition:

995 copies

Binding:

Leather binding with gold tooling according to the original. Facsimile print on special made paper, sewn by hand. The facsimile as well as the commentary volume come in a matching case.

Commentary:

1 volume
Language: Spanish

1 volume: Exact reproduction of the original document (extent, color and size)

Reproduction of the entire original document as detailed as possible (scope, format, colors). The binding may not correspond to the original or current document binding.
You might also be interested in: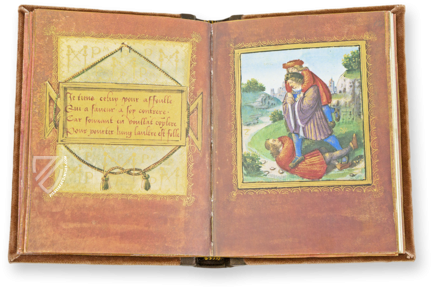 Pierre Sala's Little Book of Love
Paris and Lyon (France) – Between 1500 and 1519
Heartrending and magnificently illuminated poetry for his beloved: Pierre Sala's famous masterpiece about love, wisdom, poverty, and success in a Renaissance manuscript as small as it is ornate
Experience More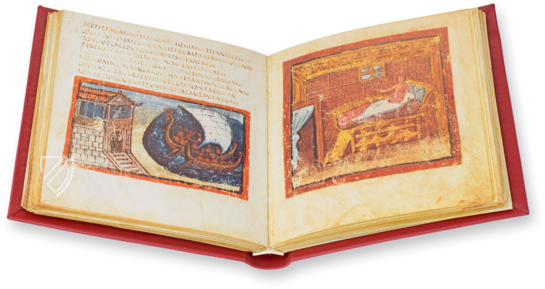 Vergilius Vaticanus
Rome (Italy) – Around 400
Like murals from Pompeii: the oldest Vergil manuscript from antiquity and the most important example of an illustrated book of the period
Experience More
Blog articles worth reading