Codex Trecensis - Pastoral Rule of Gregory the Great
Ms. 504
Médiathèque d'Agglomération Troyenne (Troyes, France)
Description
Codex Trecensis - Pastoral Rule of Gregory the Great
Dating from ca. 600, this manuscript contains the oldest known version of Pope Gregory the Great 's Liber Regulae Pastoralis or The Book of the Pastoral Rule, commonly known in English as Pastoral Care. It was originally written by the sainted pontiff ca. 590, shortly after his papal election, and was later revised by him. Pastoral Care became one of the most influential works concerning the responsibilities of the clergy that was ever written and was widely distributed – the book was translated into Greek at the behest of the Eastern Roman Emperor Maurice and was translated into Anglo-Saxon by King Alfred the Great himself. The oldest surviving manuscript containing the full revised text was written in uncial script without breaks between words and is adorned by initials in red, green, and yellow.
Codicology
Alternative Titles

Codex Trecensis - Pastoralregel von Gregor dem Großen




Codex Trecensis




La Regola pastorale di Gregorio Magno




La Règle pastorale de Grégoire le GrandCodex trecensis




Liber pastoralis S. Gregorii papa

Size / Format

312 pages / 28.9 × 22.0 cm

Origin

Date

About 600

Epochs

Style

Language

Script

Uncial

Artist / School

Pope Gregory I (r. 590–604) (author)
---
Available facsimile editions:
SISMEL - Edizioni del Galluzzo
– Florence, 2005
Facsimile Editions
#1

Codex Trecensis: la "Regola Pastorale" di Gregorio Magno
Commentary:
1 volume by Bruno Judic, Armando Petrucci, Franca Nardelli, Giovanni Orlandi and Paolo Chiesa
Languages: French, Italian, Latin
1 volume: This facsimile is not complete.
The pages are represented on a larger white background. The binding may not correspond to the original or current document binding.
You might also be interested in: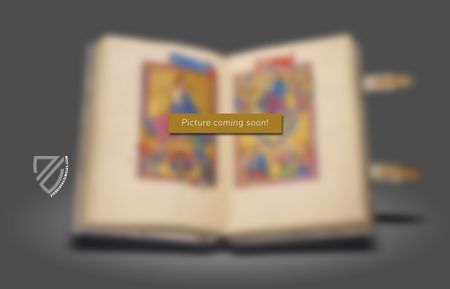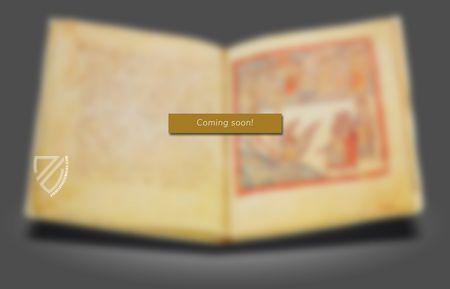 Rule of St. Benedict
Canterbury or West Midlands (United Kingdom) – Ca. 700
A rare specimen of Anglo-Saxon book art: the oldest surviving copy of the Rule of St. Benedict was created in England ca. 700
Experience More
Blog articles worth reading