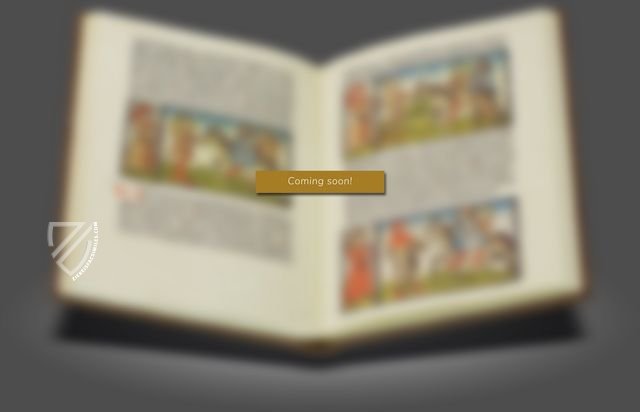 Constitution of 1812
— 1812
The Political Constitution of the Spanish Monarchy was promulgated in Cádiz on March 19, 1812

The document abolished feudalism and created a constitutional monarchy with a parliamentary system

It was one of the first constitutions that allowed universal male suffrage and provided for various rights and protections
Constitution of 1812
Alternative Titles:
Constitución de 1812
Spanische Verfassung von 1812
Short Description
Aside from proclaiming Roman Catholicism as the official and sole legal religion in Spain, the Spanish Constitution of 1812 was one of the most liberal constitutions of its time. Although it was repealed two years later, and the constitutional monarchy it established was once again replaced with absolutism, the Constitution of 1812 was eventually reinstated. It was an important milestone in European history that inspired subsequent constitutions both in Europe and the Americas.
Constitution of 1812
The Political Constitution of the Spanish Monarchy was promulgated in Cádiz on March 19, 1812. It was the first constitution of Spain and one of the earliest in world history. It affirmed national sovereignty, separation of powers, freedom of the press, free enterprise, abolished feudalism, and established a constitutional monarchy with a parliamentary system. It was one of the first constitutions that allowed universal male suffrage through a complex indirect electoral system. It served as the model for the Norwegian Constitution of 1814, the Portuguese Constitution of 1822, the Mexican Constitution of 1824, and was implemented with minor modifications in various Italian states by the Carbonari during their revolt of 1820 and 1821. Created amidst the chaos of the Napoleonic Wars, when Spain was a battleground, the new liberal government was not able to last and its founding document was repealed by King Ferdinand VII (1784–1833) in 1814 in Valencia, who re-established absolute monarchy. His efforts ultimately proved unsuccessful, and civil war broke out after his death between conservatives and liberals who wanted to restore the Constitution of 1812.
Codicology
Alternative Titles

Constitución de 1812




Spanische Verfassung von 1812

Date

1812

Epochs

Style

Language
1 available facsimile edition(s) of "Constitution of 1812"
Constitución de 1812 Facsimile
Constitución de 1812 Facsimile
1 volume: Exact reproduction of the original document (extent, color and size)
Publisher

Circulo Cientifico – Madrid, 2012

Limited Edition

373 copies

Commentary

1 volume by Clotilde Olaran Múgica




More Information

Reproduction of the entire original document as detailed as possible (scope, format, colors). The binding may not correspond to the original or current document binding.
Matching Works
Golden Bull
The constitution of the Middle Ages: King Wenceslas IV's Bohemian luxury codex adorned with golden miniatures.
Experience More
Matching Background Articles
Chronicles

Take a deep dive into history with a medieval chronicler, trace the history of the world or focus on the history of a...

Experience more