Libro de Cozina
Description
Today, one associates Spain with unique architecture, sun, wine, and delicious food. Not much has changed in the 500 years since this culinary text was written, because Spanish cuisine was already famous during the Middle Ages. The Moorish influence is not only evident in Spain's historic architecture, but in its cuisine, which is well-documented in this fascinating codex.
Libro de Cozina
Catalan cuisine was already highly esteemed during the Middle Ages, and this specimen is one of the most popular testimonials thereof, appearing in numerous editions in both Catalan and Spanish. Although relatively few specimens have survived, the text continues to be one of the most interesting documents concerning old Catalan and Aragonese recipes. The contents of the book are self-described in its extensive title, translating roughly to "of many stews and casseroles for the time when you can eat meat and during Lent, delicious food and sauces, soups for ill people of great sustenance, pan fruits and marzipans, without forgetting the details relating to the service and jobs of the houses of Kings, great men and gentlemen and above all things that are good". The comprehensive text was written by Ruperto de Nola, who is remembered as a famous chef, but little is known about the personal details of his life. It is known that he was a cook for various kings of Naples from the Aragonese dynasty, Ferdinand I (1423–94) inter alia. The text first emerged ca. 1520 in Catalan and this Spanish codex was printed in Seville by Jacobo Cromberger (1472/73–1528) in 1538.
Codicology
Alternative Titles

Kochbuch

Size / Format

148 pages / 21.0 × 14.5 cm

Origin

Date

1538

Epochs

Style

Language

Illustrations

engraved frontispiece

Content

Treatise on gastronomy

Artist / School

Ruperto de Nola (author)
Jacobo Cromberger (printer)
---
Available facsimile editions:
Facsimile Editions
#1

Libro de Cozina

Limited Edition:

3160 copies

Binding:

Binding of parchment on wooden cover Cloth-lined presentation case with gold engraved leather spine

1 volume: Exact reproduction of the original document (extent, color and size)

Reproduction of the entire original document as detailed as possible (scope, format, colors). The binding may not correspond to the original or current document binding.
You might also be interested in: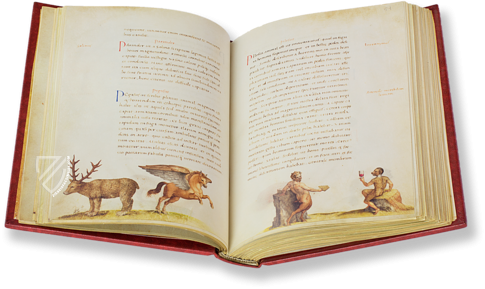 The Animal Book of Pier Candido
Italy – Written ca. 1460; Illuminated ca. 1550
Petrus Candidus' famous natural history commissioned by the Marquis of Mantua: a lexical masterpiece of humanism, subsequently enriched with almost 500 realistic depictions of animals
Experience More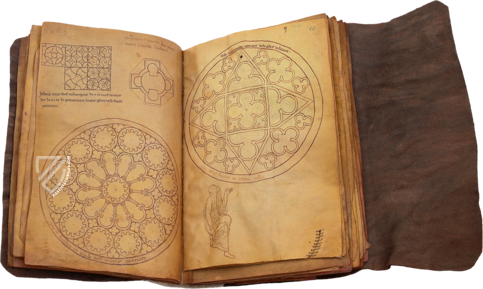 Book of Cathedrals
France – Around 1220
On the trail of the mysticism of Gothic cathedrals: a fascinating sketchbook as a unique testimony to the art and architecture of Europe
Experience More
Blog articles worth reading