Moralized Ovid
F.4.34
Magdalene College Library (Cambridge, United Kingdom)
Description
This manuscript is the only surviving specimen of a Middle English translation of Ovid's Metamorphoses, which was completed in 1480 by William Caxton. Instead of translating straight from Latin, Caxton created a somewhat awkward translation of a moralizing French text that has been debated by scholars. Furthermore, analysis of the two volumes has been complicated by the fact that they were separated early on. Although it features an artistic program of 15 miniatures, only four were completed. Recent research has sought to redeem the importance of the first English translation of the Metamorphoses for serious study both in its own right and as a part of a trend in late medieval allegorical works becoming increasingly humanist in nature, rather than emphasizing a rupture between humanism and the traditional medieval worldview.
Moralized Ovid
Believed to be the first person to introduce the printing press to the Kingdom of England, William Caxton (ca. 1422 – ca. 1491) was a merchant, diplomat, writer, printer, and bookseller. Although little is known about his family or early life, he settled in Bruges, which was the richest city in northern Europe at the time and a center for the production of illuminated manuscripts, no later than 1450. There he made a great success of himself and became governor of the Company of Merchant Adventurers of London. It is believed that he first became acquainted with the printing press while traveling on business in Cologne. Caxton went on to publish an edition of Chaucer's The Canterbury Tales as well as variously chivalric romances, works from classical antiquity, as well as English and Roman histories. Despite his shortcomings as a translator, his works were popular nonetheless and he is credited with helping to spread Chancery English as a standard dialect throughout England.
A Controversial Translation
Although Caxton's 1480 Middle English translation of Metamorphoses by Ovid (43 BC – AD 17/18) is the oldest, it has long been neglected by scholars because he did not directly translate Ovid's Latin, as he claimed, but awkwardly translated a moralized French intermediary, which was far from a direct translation of the original. This decision appears to have been based on expediency due to the pressures of public demand, and as such Caxton attempted to produce a translation, any translation, as quickly as possible. Of the 15 miniatures that were originally designed for this, the sole surviving manuscript of his translation, only 4 have been completed. It exists in two volumes, which were apparently separated at an early point – the volume containing books 1–9 was only rediscovered in 1964, which has been a serious hinderance to academic research. It is now clear that Caxton very literally translated from the second recension of the prose Ovide moralisé, which now only exists in one short excerpt.
Redeemed by Recent Research
While most of Caxton's other projects have been significant for British literary history, the same cannot be said for his contribution to scholarship concerning Ovid. However, recent research, which resists labelling the work as derivative or uninspired, has sought to thoroughly study Caxton's translation for the first time. It recasts Caxton's translation as part of a trend in medieval allegory that allowed for the coexistence of medieval and humanist inclinations during the 15th century. Furthermore, the original text that Caxton translated from was the so-called Burgundian version, which eschews Christian allegory in favor of a historical-mythological, cosmological, and ethical understanding that is truer to interpretations of Ovid from Late Antiquity. This version also corresponds to the sophisticated tastes of the Burgundian court, whose tastes Caxton would have been familiar with due to his mercantile enterprise based in Burges, where it was located.
Codicology
Alternative Titles

Ovid - Metamorphosen




The Metamorphoses of Ovid




The Booke of Ovyde Named Methamorphose




William Caxton, Moralised Ovid

Type

Origin

Date

1470–1490

Epochs

Style

Genre

Language

Artist / School

William Caxton (ca. 1422–91) (translator)
Facsimile Editions
#1

The Metamorphoses of Ovid

Commentary:

1 volume by Willam Caxton
Language: English

1 volume: Exact reproduction of the original document (extent, color and size)

Reproduction of the entire original document as detailed as possible (scope, format, colors). The binding may not correspond to the original or current document binding.
You might also be interested in: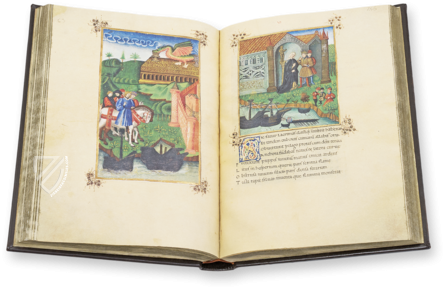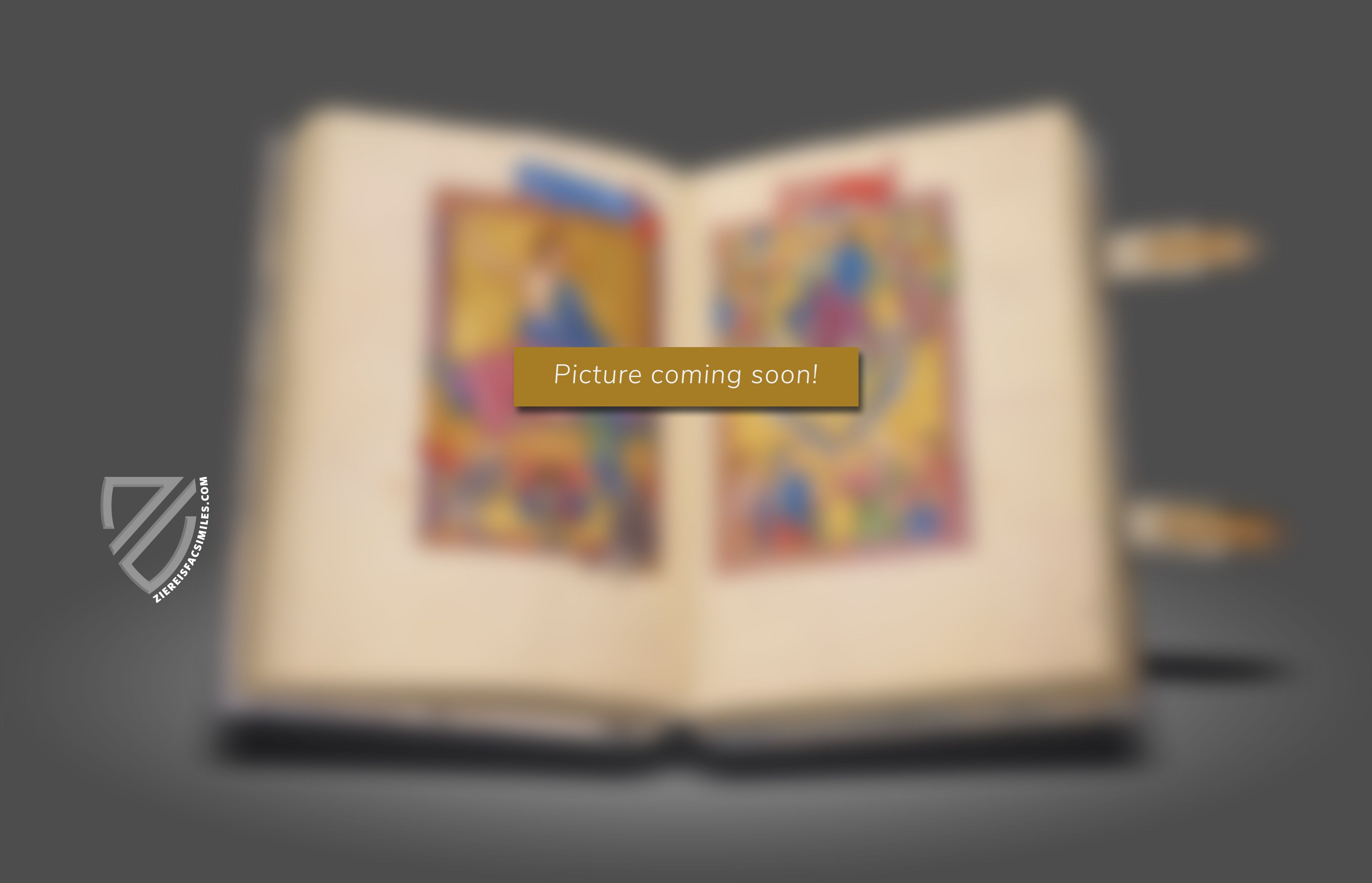 Petrarch's Horace
Italy – 10–11th century
Cultural transfer from Roman antiquity to the beginning of the Renaissance: the personal copy of Horace's Odes from the library of his ardent admirer Petrarch
Experience More
Blog articles worth reading