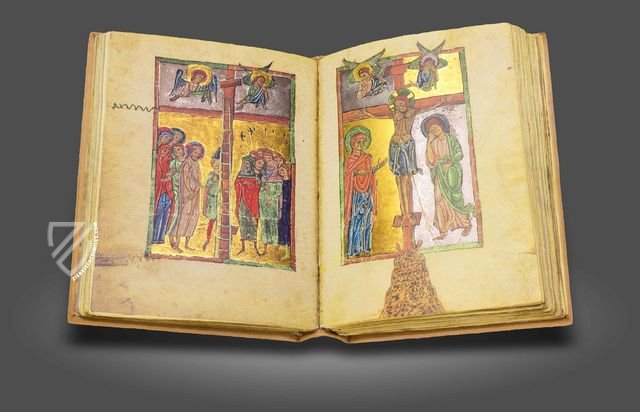 New Testament
Italy — First half of the 13th century
The specimen of the New Testament from the Vatican Library is decorated with nearly 100 miniatures

The miniatures visualize the dramatic events of the life of Jesus Christ in a most outstanding way

Even the text pages of this gorgeous codex are ennobled with richly decorated initials of gold and silver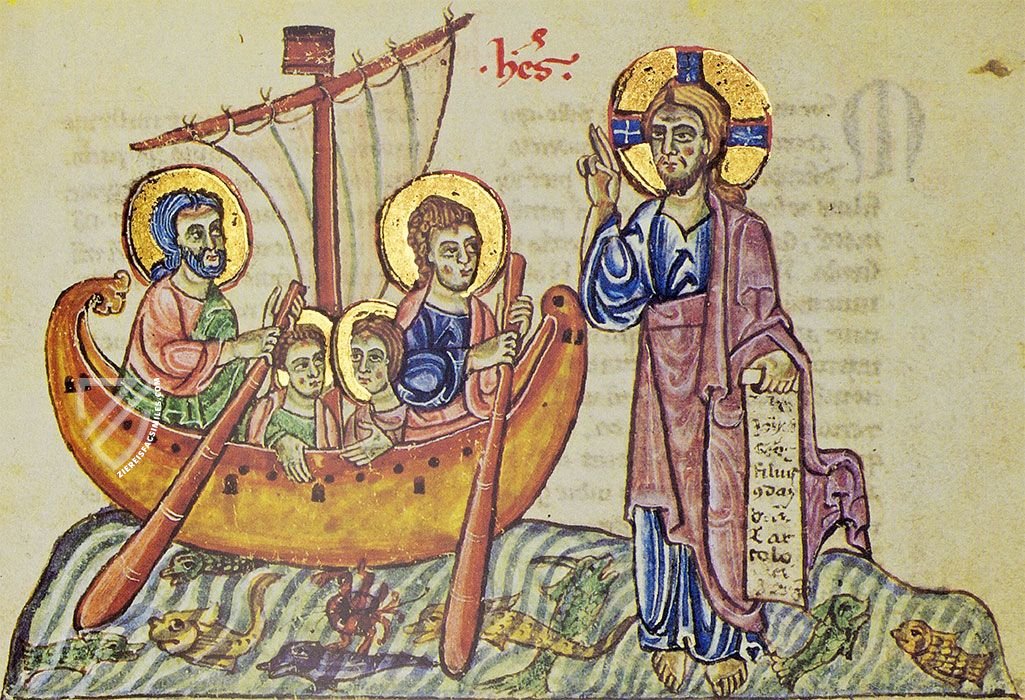 New Testament
Short Description
The New Testament, which is found today in the Vatican Library, originates from the first half of the 13th century. The outstanding manuscript is decorated with nearly 100 magnificent miniatures and countless initials of silver and gold.
New Testament
The New Testament of the Bible forms, along with the Old Testament, the Word of God and the foundation of the Christian faith. In the New Testament, Jesus Christ is proclaimed to be the son of god and the messiah come for the salvation of Israel and the cosmos. The scripts of the New Testament were recorded initially in Greek and later in Latin. An outstanding illuminated Latin version of the Testament can be found today in the Vatican Library. This codex stands out among all the treasures of the Vatican Library and still astounds the beholder.
Incomprehensible Richness of Design
The New Testament of the Vatican Library originates from the first half of the 13th century. It is a manuscript in lavish Gothic style. The Latin text was illustrated with nearly 100 vivid miniatures. The colored pictures, ornamented with gold and silver visualize the dramatic events of the life of Jesus Christ and completed the handwritten text in a most outstanding way. Every page of the text contains color and gold decorations. Where no prominent miniature fills the page, text passages are ennobled with richly decorated initials of gold and silver. This is an unimaginably valuable codex.
Codicology
Alternative Titles

Neues Testament

Size / Format

348 pages / 20.0 × 15.0 cm

Origin

Date

First half of the 13th century

Epochs

Style

Genre

Language

Script

Gothic minuscule

Illustrations

Nearly 100 miniatures
1 available facsimile edition(s) of "New Testament"
Neues Testament Facsimile
Neues Testament Facsimile
1 volume: Exact reproduction of the original document (extent, color and size)
Publisher

Belser Verlag – Zurich, 1984

Limited Edition

600 copies

Binding

Goat skin

Commentary

1 volume (120 pages) by Giovanni Morello and Ulrich Stockmann
Language: German

More Information

Reproduction of the entire original document as detailed as possible (scope, format, colors). The binding may not correspond to the original or current document binding.
Matching Works
Gospels of John of Opava
The "founding work" of the Austrian National Library, written entirely in gold ink: a Bohemian Codex Aureus with breathtaking historicized initials and miniatures
Experience More
Matching Background Articles