Paris Book of Hours
Description
The Heueres a lusaige de Romme tout au long sans riens requerir is a book of hours printed in the Parisian workshop of Gillet Hardouyn in 1510. Its 92 folios are beautifully adorned by full-page colored woodcuts and the text pages have beautifully historiated woodcut borders and colored initials. All the architectures, including the Tower of David, are designed in a similar fashion and take the form of two-towered buildings with red-brown facades and blue roofs. There is also a marginal depiction of the New Jerusalem that appears on three different pages depicting an angel standing at the gate of the City of God. The so-called Paris Book of Hours has been a prized part of the collections of the Hungarian Academy of Science Library since 1929.
Codicology
Alternative Titles

Stundenbuch von Paris




Pariser Stundenbuch




Les presentes heures a lusaige de Romme

Origin

Date

Ca. 1510

Epochs

Style

Genre
Facsimile Editions
#1

Paris Book of Hours

Commentary:

1 volume by Csaba Csapodi
Languages: English, French

1 volume: Exact reproduction of the original document (extent, color and size)

Reproduction of the entire original document as detailed as possible (scope, format, colors). The binding may not correspond to the original or current document binding.
You might also be interested in: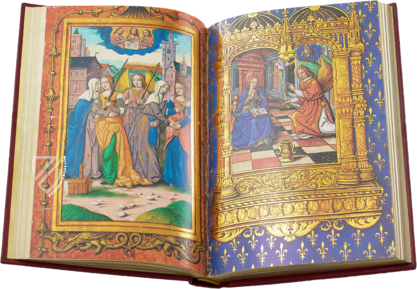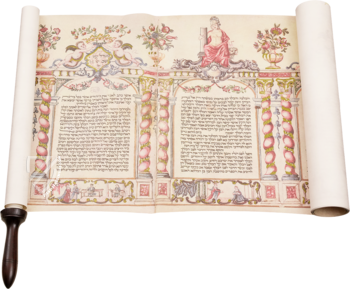 Book of Esther
Italy – 17th century
Presented as a scroll in the splendor of Renaissance illumination: how Queen Esther saved the Jews from certain annihilation at the hands of the schemer Haman
Experience More
Blog articles worth reading