Piero della Francesca's Archimedes
Description
Piero della Francesca's Archimedes
This splendid manuscript unites the works of two great minds who lived almost 1,500 years apart: the ancient Greek mathematician Archimedes and the Italian Renaissance humanist Piero della Francesca. The latter applied the formers' theories to his artwork, making him one of the greatest masters of the Quattrocento. This manuscript is a testimony to both the scholarly spirit of the Renaissance as well as the contemporary fascination with the knowledge of antiquity, it is a hybrid work of science and art.
Piero della Francesca's Archimedes
A splendid 15th century manuscript uniting the mathematical genius of the Greek mathematician Archimedes (ca. 287 – ca. 212 BC) and the Italian Renaissance humanist Piero della Francesca (ca. 1415–1492). Archimedes was also a physicist, engineer, inventor, and astronomer who is regarded as one of the greatest minds of classical antiquity. Aside from anticipating modern calculus and accurately approximating pi, he created numerous machines for both civilian and military applications. During the Siege of Syracuse (213–212 BC) in the course of the Second Punic War (218–201 BC), his weapons helped defend the city, although he himself was killed when the Romans took the city, despite the express order of their commander General Marcus Claudius Marcellus (ca. 268 – 208 BC) not to. As a student of mathematics, della Francesca used geometric forms and perspective to create his serene paintings, frescoes, and altarpieces. During the course of the 1450's, he transcribed Archimedes' On the Sphere and Cylinder, Measurement of a Circle, On Conoids and Spheroids, On Spirals, On the Equilibrium of Planes, The Quadrature of the Parabola, and The Sand Reckoner into the manuscript at hand. It is stored under the shelf mark Ricc. 106 in Florence's Biblioteca Riccardiana. Della Francesca adorned the meticulously written text with red and blue initials as well as 200+ illustrations in the margins, in which the artist distilled complex geometric figures into clear, discernible diagrams characterized by an imaginative use of space and perspective. He is thus able to reproduce three-dimensional objects on the page.
Codicology
Alternative Titles

Archimedes des Piero della Francesca




L'Archimede di Piero

Size / Format

164 pages / 28.5 × 20.8 cm

Origin

Date

1468–1492

Epochs

Style

Language

Script

Littera bastarda

Content

De Sphaera et cilindro, Circuli dimensio, De conoidalibus et sferoidibus figuris, etc.

Artist / School

Piero della Francesca

Previous Owners

Riccardi family
---
Available facsimile editions: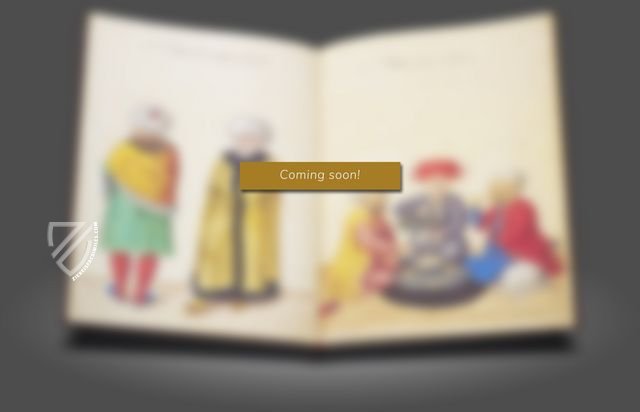 Grafica European Center of Fine Arts
– Anghiari, 2007
Limited Edition:
999 copies
Facsimile Editions
#1

L'Archimede di Piero

Limited Edition:

999 copies

Commentary:

1 volume by Roberto Manescalchi and Matteo Martelli
Languages: Arabic, English, French, Italian, Spanish

1 volume: Exact reproduction of the original document (extent, color and size)

Reproduction of the entire original document as detailed as possible (scope, format, colors). The binding may not correspond to the original or current document binding.
You might also be interested in: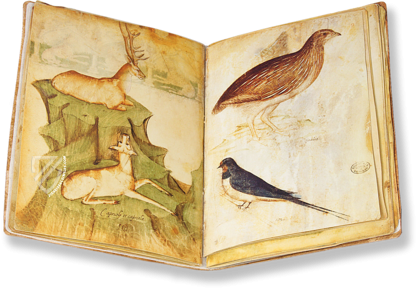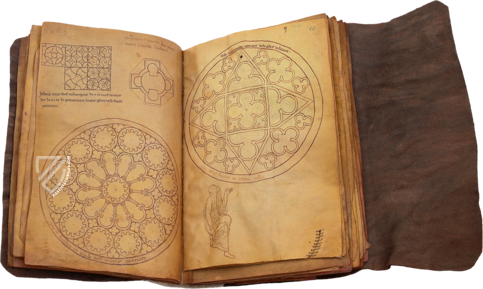 Book of Cathedrals
France – Around 1220
On the trail of the mysticism of Gothic cathedrals: a fascinating sketchbook as a unique testimony to the art and architecture of Europe
Experience More
Blog articles worth reading