Plan of the City of Rome
Description
This an aerial view of Rome from the northwest depicting the city in the late 16th century and consists of 12 etched plates that fit neatly together. It is the work of the painter and engraver Antonio Tempesta, who was trained in Florence by both Italian and Flemish masters before relocating to Rome. First printed in 1593, this updated edition was published in 1645 by Giovanni Domenico de Rossi and was dedicated to Cardinal Camillo Pamphili.
Codicology
Alternative Titles

Stadtplan von Rom

Type

Origin

Date

1645

Epochs

Style

Genre

Language

Patron

Pope Gregory XIII (1502–85)

Artist / School

Antonio Tempesta (1555–1630) (cartographer)

Previous Owners

Cardinal Camillo Pamphili (1622–66)
---
Available facsimile editions:
Facsimile Editions
#1

Plan of the City of Rome

Commentary:

1 volume
Language: Italian

1 volume: Exact reproduction of the original document (extent, color and size)

Reproduction of the entire original document as detailed as possible (scope, format, colors). The binding may not correspond to the original or current document binding.
You might also be interested in: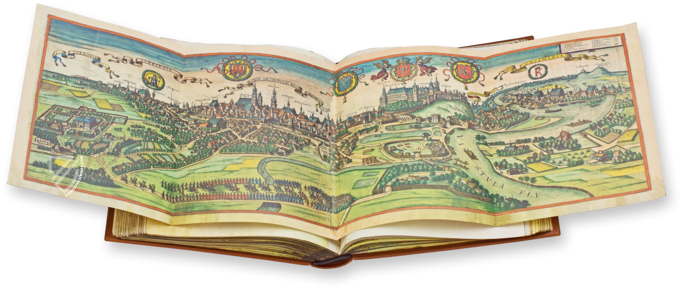 Civitates Orbis Terrarum
Cologne (Germany) – 1572–1617
Regarded today as an invaluable source of history and architecture before the destruction of the Thirty Years' War: the mammoth work by Georg Braun and Frans Hogenberg with 600 beautiful, realistic, and detailed cityscapes from all over the world
Experience More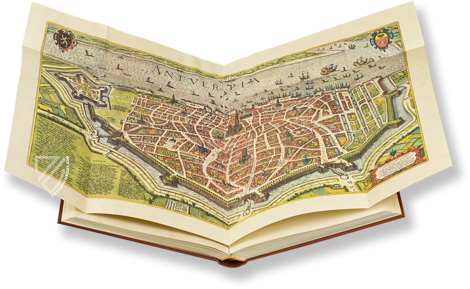 Blog articles worth reading