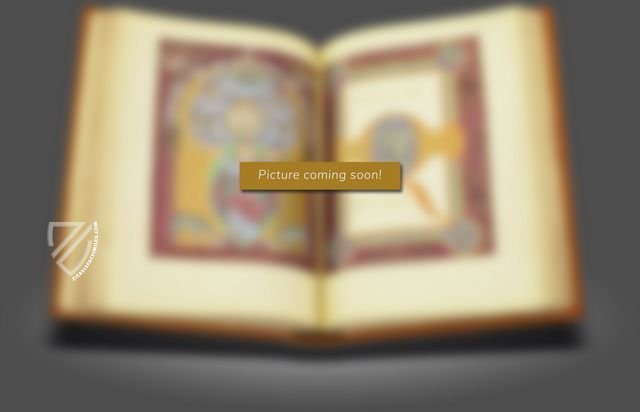 Seneca's Tragedies
Italy — Last quarter of the 14th century
Seneca (ca. 4 BC – AD 65) was a Roman Stoic philosopher, statesman, and dramatist

Seneca's works were rediscovered during the Middle Ages by Italian Humanists who greatly admired him

His tragedies were hugely influential on the emerging theatrical traditions of both England and France
Seneca's Tragedies
Alternative Titles:
Tragedie di Seneca
Seneca Girolamini
Senecas Tragödien
Codicology
Alternative Titles

Tragedie di Seneca




Seneca Girolamini




Senecas Tragödien

Size / Format

458 pages / 32.0 × 23.0 cm

Origin

Date

Last quarter of the 14th century

Epochs

Style

Genre

Language

Illustrations

87 illuminated pages with miniatures, borders, and historiated initials

Content

Hercules Furens; Troades; Phoenissae; Medea; Phedra; Agamemnon; Hercules Oetaeus; Oedipus, Thyestes; Hyppolitus

Artist / School

Master of the Seneca Girolamini

Previous Owners

Giuseppe Valletta
1 available facsimile edition(s) of "Seneca's Tragedies"
Seneca. Il Teatro
Seneca. Il Teatro
1 volume: Exact reproduction of the original document (extent, color and size)
Publisher

Istituto dell'Enciclopedia Italiana - Treccani – Rome, 2018

Limited Edition

290 copies

Commentary

1 volume by Marco Cursi, Carla Maria Monti, Maria Perriccioli Saggese, Massimo; Bray, and Alma Serena Lucianelli
Language: Italian

More Information

Reproduction of the entire original document as detailed as possible (scope, format, colors). The binding may not correspond to the original or current document binding.
Matching Background Articles
Literature

Much like today, medieval readers were looking for stories full of excitement and adventure that would take them out of...

Experience more