The Four Evangelists
Description
This boxed set presents four of the finest Evangelist portraits ever created, which have been taken from the Gospels of the Duke of Urbino, Federico da Montefeltro, which is stored in the Vatican Library under the shelf mark Urbinas Latinus 10. These large miniatures are accompanied by the beginning of each Gospel text and are presented in passe-partout. They originated ca. 1474 in either Ferrara or Urbino at the behest of Federico da Montefeltro, the great condottiero who also had a reputation for being a patron of the arts as well as a just lord who ruled by humanist principles. This collection represents just a sampling of the rich artistic tradition cultivated by the lords of Urbino.
Codicology
Alternative Titles

Gospels of the Duke of Urbino: Federigo da Montefeltro

Size / Format

4 single pages / 26.0 × 40.5 cm

Origin

Date

Around 1474

Epochs

Style

Genre

Language

Illustrations

4 full-page miniatures

Content

Four portraits of evangelists from the Gospels of Federico da Montefeltro
---
Available facsimile editions:
Belser Verlag
– Stuttgart, 2018
Limited Edition:
599 copies
Facsimile Editions
#1

Die vier Evangelisten - Urbinas Latinus 10

Limited Edition:

599 copies

Commentary:

1 volume by Luigi Michelini Tocci and Gerd Betz
Language: German

1 volume: 4 leaves: Exact reproduction of the original document (extent, color and size)

The edition contains 4 leaves under passe-partouts. Reproduction of the entire original document as detailed as possible (scope, format, colors). The binding may not correspond to the original or current document binding.
You might also be interested in: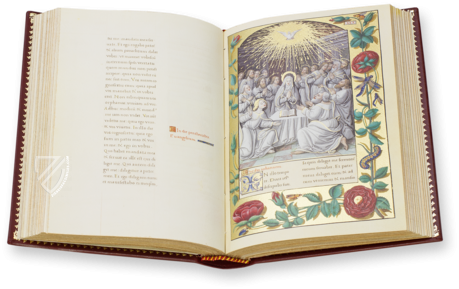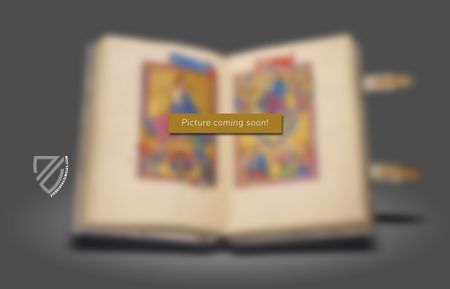 Strahov Evangeliary
Tours (France) – Ca. 860
Created in Trier under the aegis of the famous Gregory Master: a major work of Ottonian illumination with style-defining Evangelist portraits on a purple background
Experience More
Blog articles worth reading