The Golden Calendar
Description
We're currently adding this record to our database.
Please contact us if you need further information about this manuscript. Thanks!
Codicology
Alternative Titles

Das goldene Kalendarium

Size / Format

24 pages / 30.0 × 21.0 cm

Origin

Date

Mid 15th century

Epochs

Style

Genre

Language

Artist / School

French school with influences of the Flemish illumination
---
Available facsimile editions:
Facsimile Editions
#1

Das goldene Kalendarium

Publisher:

Imago

– Rimini, 2020

Limited Edition:

999 copies

Commentary:

1 volume
Language: German

Reproduction of the entire original document as detailed as possible (scope, format, colors). The binding may not correspond to the original or current document binding.
You might also be interested in: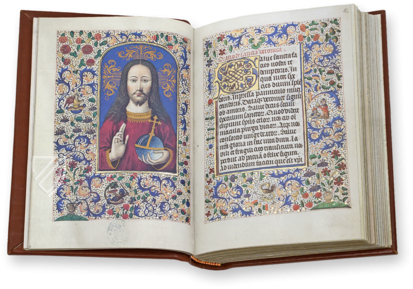 Book of Hours of Leonor de la Vega
Bruges (Belgium) – Ca. 1468
A precious testimony of international relations: varied borders and 78 full-page miniatures by the Flemish master Willem Vrelant as a sumptuous gift from a Spanish diplomat
Experience More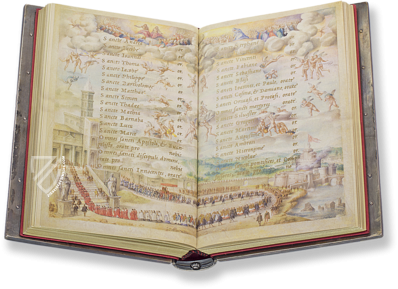 Farnese Hours
Rome (Italy) – 1537–1546
26 full-page painting-like miniatures commissioned by Cardinal Alessandro Farnese: a unique fusion of Renaissance painting and Mannerism, created by Giulio Clovio, one of the greatest miniaturists of all time
Experience More
Blog articles worth reading