The Pageants of Richard Beauchamp
Description
The Pageants of Richard Beauchamp
The Pageants of Richard Beauchamp, Earl of Warwick are so-called because they consist of a series of drawings representing scenes or "pageants" from the life of the English earl, military commander, and important political figure during the reigns of Henry IV, Henry V, and Henry VI during the final period of the Hundred Year's War. Likely compiled at the behest of his daughter Anne, this manuscript is the only illustrated biography of a secular figure to have survived from the Late Middle Ages. 55 uncolored but masterfully designed and shaded pen and ink drawings by a skilled artist known as the Caxton Master adorn the manuscript from ca. 1485. Accompanied by explanatory texts, they cover virtually every important event in the Earl's life from his birth and baptism to his death and burial. These dramatic drawings are famous for their realism, detail, and the valuable insights they offer researchers into European warfare and court culture during the Late Middle Ages.
Codicology
Alternative Titles

The Beauchamp Pageants

Size / Format

56 pages / 28.0 × 20.0 cm

Origin

Date

Last quarter of the 15th century

Epochs

Style

Language

Script

Gothic cursive

Illustrations

55 large pen drawings

Content

Biography of Richard Beauchamp, 13th Earl of Warwick

Artist / School

Caxton Master

Previous Owners

Robert Glover
Sir Robert Bruce Cotton
Sir Thomas Cotton
Sir John Cotton
---
Available facsimile editions:
Facsimile Editions
#1

The Beauchamp Pageants

Commentary:

1 volume by Alexandra Sinclair
Language: English


1 volume: Exact reproduction of the original document (extent, color and size)

Reproduction of the entire original document as detailed as possible (scope, format, colors). The binding may not correspond to the original or current document binding.
You might also be interested in: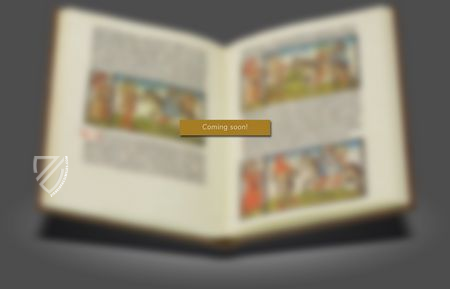 Alexander Romance - The Travels of Marco Polo
Tournai (Belgium); London (United Kingdom) – 1338–1410
Begun in Flanders, completed in London, and now a treasure of the Bodleian Library in Oxford: luminous miniatures and fascinating pas-de-page paintings in a large-format compendium of the most popular tales of the Middle Ages
Experience More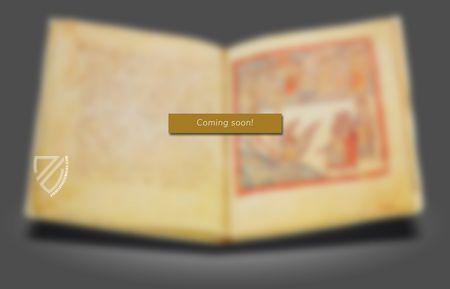 Compilation of Oxford
Worcester (United Kingdom) – 1271–1283
A true unicum among medieval manuscripts: a blend of secular, religious, and practical texts written in Anglo-Norman French, Middle English, and Latin
Experience More
Blog articles worth reading