The Prince-Bishop Evangeliary
Description
The Prince-Bishop Evangeliary
In 1507, Lorenz von Bibra, the Prince-Bishop of Würzburg commissioned an exceptionally pure and splendidly decorated Evangeliary. With its 30 full-page miniatures, which impressively depict the life cycle of Christ, the Prince-Bishop's Evangeliary occupies a special position among the impressive manuscripts of the time. Intense colors and fine, shimmering gold make the pictorial depictions of the life of Jesus look like a collection of panel paintings in book form and show the extraordinary quality of the artistic artistic implementation.
Codicology
Alternative Titles

Das Fürst-Bischöfliche Evangelistar

Size / Format

124 pages / 33.3 × 23.5 cm

Origin

Date

1507

Epochs

Style

Genre

Language

Illustrations

30 full-page miniatures

Artist / School

Benedictine monk George Lester
---
Available facsimile editions:
Detail Picture
The Prince-Bishop Evangeliary
Throne of Mercy
This richly colored miniature is an exemplary specimen of the sedes gratiae or "Throne of Mercy", an archetypal depiction in Christian art that first appeared in the late 10th century. An enthroned God the Father, who looks at the beholder with a solemn gaze, holds a crucified Christ in his hands as a dove symbolizing the Holy Spirit appears between them. Glimmering gold has not only been used for the halos and God's crown, but also splendidly illuminates inter alia the woodgrain of the cross.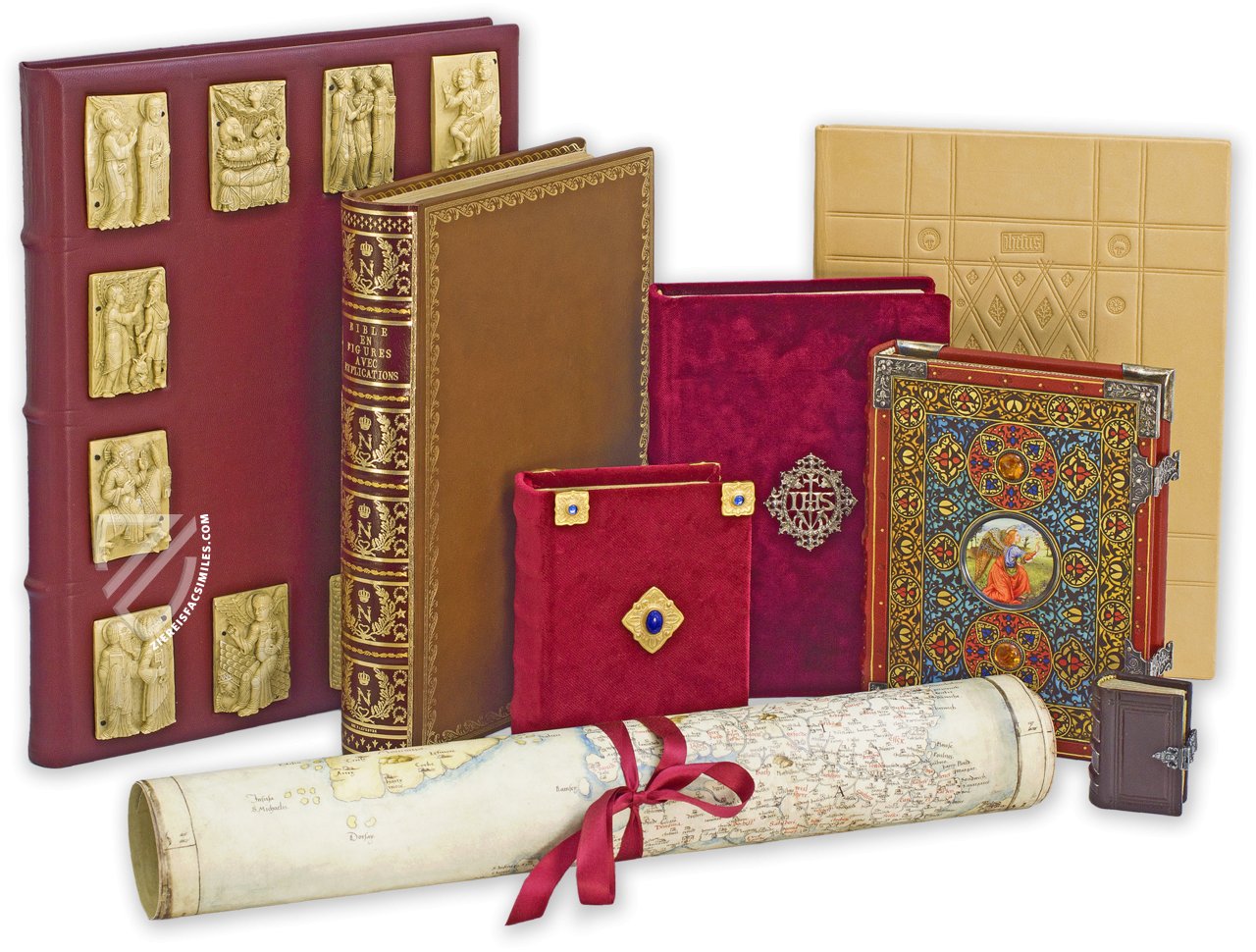 Single Page
The Prince-Bishop Evangeliary
The Last Supper
A solid, bare, but also airy building resembling a monastery or a church provides the setting for the Last Supper of Jesus with the Twelve Apostles. The betrayer Judas stands out among the latter, depicted receiving a morsel offered by Jesus and identifying him just that: "It is he to whom I shall give a piece of bread when I have dipped it." (Jn. 13:26)
Judas Iscariot is painted without a halo, but already has the bag with the thirty denarii around his neck behind his back to hide his true intentions. The disciple whom Jesus loved is also conspicuous because he sleeps in Jesus' lap: John the Evangelist according to tradition. A lamb lies on the golden platter in the middle of the table foretelling Christ's sacrifice.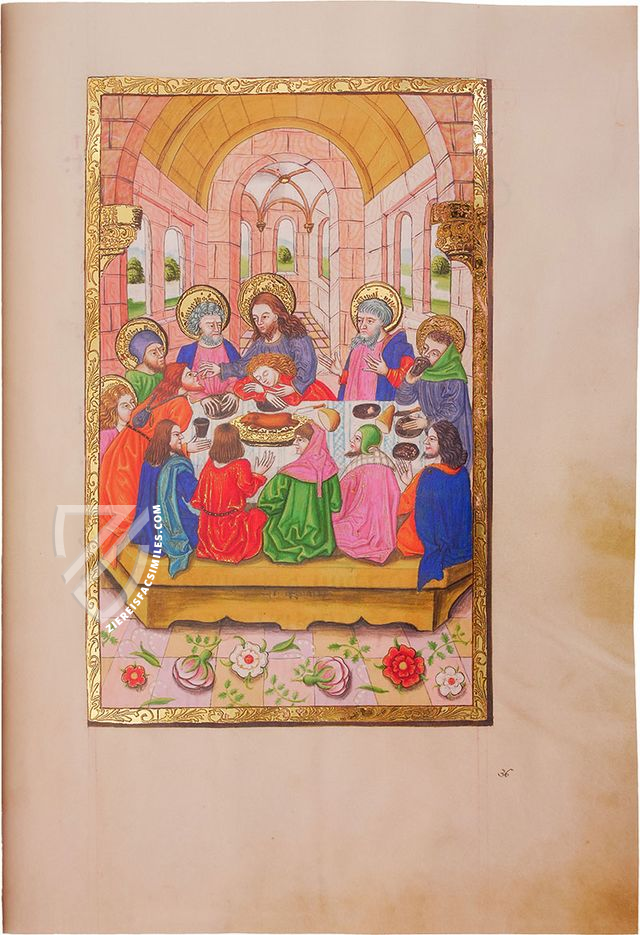 Facsimile Editions
#1

Das Fürst-Bischöfliche Evangelistar

Publisher:

Imago

– Rimini, 2021

Limited Edition:

399 copies

Binding:

Rich gold embossing of the cover and bordered cat's eye in the center

1 volume: Exact reproduction of the original document (extent, color and size)

Reproduction of the entire original document as detailed as possible (scope, format, colors). The binding may not correspond to the original or current document binding.
You might also be interested in: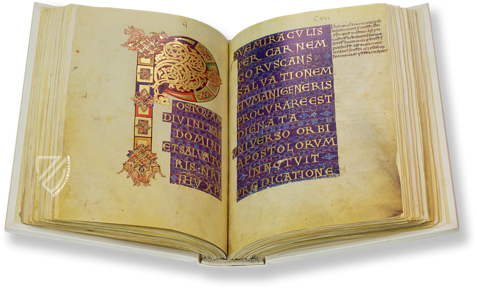 Codex Benedictus
Montecassino Abbey (Italy) – Ca. 1070
Commissioned by Abbot Desiderius: a magnificently illuminated lectionary with insights into the life of St. Benedict and the everyday life of the Montecassino Abbey
Experience More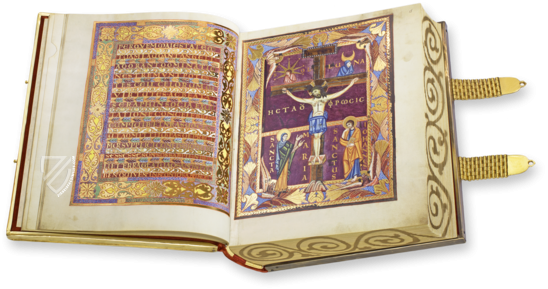 Sacramentary of Henry II
Benedictine Abbey of St. Emmeram, Regensburg (Germany) – 1007–1014
Political statement in golden robes for the king and later emperor Henry II: the ivory-decorated masterpiece of Ottonian illumination from Saint Emmeram's Abbey in Regensburg
Experience More
Blog articles worth reading