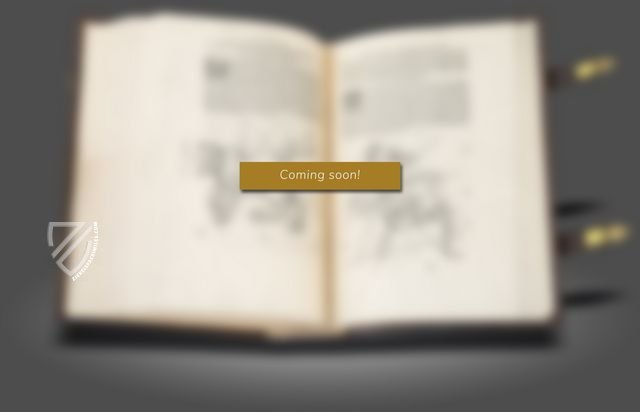 The Ship of Fools
The allegory first appeared in Book VI of the *Republic* by Plato (428/7 or 424/3 – 348/7 BC)

It is commonly used to represent the flaws, immoralities, and absurdity of contemporary society

The Spanish edition was first printed ca. 1500 in Burgos by Fadrique Biel de Basilea (active 1484–1517)
The Ship of Fools
Short Description
This Spanish codex from ca. 1500 was printed nearly 2,000 years after the story it contains was first authored by Plato in Ancient Greece. It represents what is arguably the world's oldest allegory, the Ship of Fools, which is a form of social commentary comparing a corrupted society to a ship that is aimlessly sailing in the sea. This represents part of the wave of literature from antiquity that was being rediscovered and translated in the West during the Renaissance.
The Ship of Fools
The The Ship of Fools is an allegory that has been repeatedly used in Western literature and art since its inception in Book VI of the Republic by Plato (428/7 or 424/3 – 348/7 BC). The original allegory is that of a ship whose captain is unable to navigate and whose crew, consisting of fools who are all unqualified to steer the ship but unwilling to concede to anyone else doing so, quarrel with one another over who should assume control. All suffer as a result. This allegory has been commonly used to represent the flaws, immoralities, and absurdity of contemporary society. This specimen of "Fool's Literature" is a complimentary text to the famous Das Narrenschiff, written by Sebastian Brant (1457–1521) and published in Basel, Switzerland ca. 1494. Jodocus Badius Ascensius (1462–1535) was a grammarian and pedagogue, first living in Lyon before moving to Paris in 1503, where he set up a printing house. The Spanish edition of his Stultiferae naves was first printed ca. 1500 by Fadrique Biel de Basilea (active 1484–1517) in Burgos, in the first printing house in the city. The codex reuses the eight precise woodcuts from the Parisian edition.
1 available facsimile edition(s) of "The Ship of Fools"
Stultiferae Naves Facsimile
Stultiferae Naves Facsimile
1 volume: Exact reproduction of the original document (extent, color and size)
Publisher

Vicent Garcia Editores – Valencia, 1998

Limited Edition

3160 copies

More Information

Reproduction of the entire original document as detailed as possible (scope, format, colors). The binding may not correspond to the original or current document binding.
Matching Background Articles
Literature

Much like today, medieval readers were looking for stories full of excitement and adventure that would take them out of...

Experience more