Albrecht Dürer - Small Xylographic Passion
Description
Albrecht Dürer - Small Xylographic Passion
The Small Xylographic Passion by Albrecht Dürer arose between 1508 and 1511 in Nuremberg. The work is concerned with the Passion of Christ the Redeemer. It contains 36 moving copperplate prints, which unfold their unbelievable impression only in black-and-white and completely without coloration.
Albrecht Dürer - Small Xylographic Passion
At the beginning of the 16th century, Albrecht Dürer, Germany's greatest Renaissance artist, dealt with the Passion of Christ in three printed works and numerous single sheets. His three so-called "great books" were the Apocalypse, the Great Passion, and the Small Passion. The last work gets its names from its comparably small format of 127 by 98 mm. The Small Passion is a collection of 36 high-quality copperplate prints, which were not colored, but rather, their breathtaking effect comes solely from their black-white line interplay.
Passion – A Christian Term
The word "Passion" is typically understood to mean those physical and spiritual sufferings, which Christ endured in the last days of his earthly life. This theme was especially popular in Germany in 15th and 16th centuries. The church used pictures to tell of the last days in the life of Christ because the majority of the population could neither read nor write. Already in the Middle Ages, a specific iconography of the tale of woe was already elaborated, which was easily recognizable. Albrecht Dürer, as he dedicated himself to the Passion theme, appended his personal and unmistakable additions to the traditional representational motifs.
A jewel of German Renaissance Art
The Small Passion contains true masterworks of the great painter, Dürer, which are not to be found in any other graphic collection of the artist. For example, counted among them is the moving scene of the Agony in the Garden of Gethsemane with the mournful Disciples of Christ. Dürer's engravings enjoyed great popularity in the 16th century and inspired numerous painters and illuminators from across Europe. The famous Belgian artist Simon Bening presented a few miniatures in his Golf Book of Hours that are clearly oriented on scenes from the Small Passion. The precious book treasure was made by Dürer in his home city of Nuremberg and is found today in the private "Puschkin" collection.
Codicology
Alternative Titles

La Pasión Pequeña de Nuestro Señor Jesucristo de Alberto Durero




Albrecht Dürer - La Piccola Passione xilografica

Size / Format

38 pages / 16.0 × 12.0 cm

Origin

Date

1511

Epochs

Style

Genre

Language

Illustrations

36 engravings

Artist / School

Albrecht Dürer (1471–1528)
---
Available facsimile editions: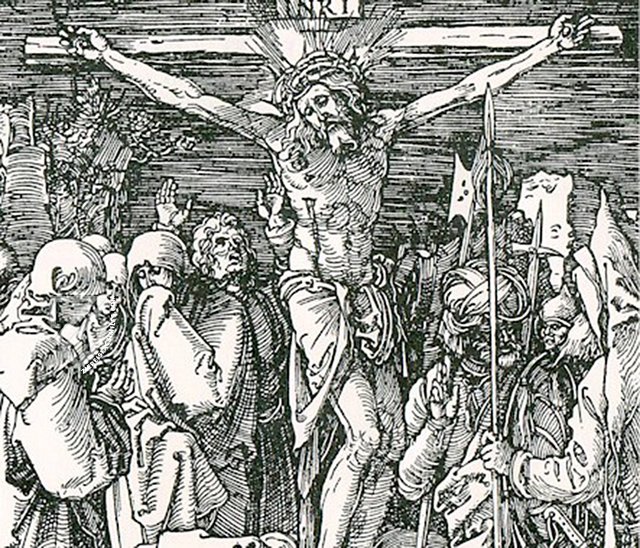 CM Editores
– Salamanca, 2013
Limited Edition:
375 copies
Facsimile Editions
#1

La Pasión Pequeña de Nuestro Señor Jesucristo de Alberto Durero

Limited Edition:

375 copies

Binding:

Leather on wood, bound by hand

1 volume: Exact reproduction of the original document (extent, color and size)

Reproduction of the entire original document as detailed as possible (scope, format, colors). The binding may not correspond to the original or current document binding.