Andreas Vesalius: De Humani Corporis Fabrica and Epitome
I/115
International Research Center for Japanese Studies Library (Kyoto, Japan)
Description
Andreas Vesalius: De Humani Corporis Fabrica and Epitome
In the mid–16th century, the dissection of human cadavers was considered to be an absolute taboo and was sometimes harshly penalized. Medicinal and anatomical findings were gained from the exploration of animal cadavers. This was not enough for the ambitious medical student Andreas Vesalius. He obtained corpses in adventurous cloak-and-dagger operations from graveyards and used them to conduct his studies, which make up the cornerstone of modern anatomy. Vesalius recorded his findings in his anatomical atlas De humani corporis fabrica and in the abridged Epitome. These medical treatises are two of the most important works on human anatomy to have ever been written and are illustrated with masterful woodcuts.
Andreas Vesalius: De Humani Corporis Fabrica and Epitome
The medical atlas De Humani Corporis Fabrica is the primary work by the anatomist and physician Andreas Vesalius. This series of books is a foundational work of anatomy, which was presented for the first time in history as empirical research on the basis of human cadavers. Before Vesalius, medicinal research was primarily conducted on the bodies of animals. Actually, this extremely comprehensive work consists of seven volumes, however there is also a heavily abbreviated version with the title Epitome. The Epitome consists of 30 woodcuts, which are both of exceptional importance from both an artistic as well as a medical perspective. Andreas Vesalius is considered to be the founder of modern anatomy and left behind an absolute milestone of illumination with his medical treatises, both of which are presented here together in a 1543 print that contains more than 250 masterful woodcuts detailing human anatomy.
The Conservative Anatomy of the Middle Ages
In 16th century France, all medical knowledge taught at the universities and other institutions of higher learning was based on the findings of the 2nd century Roman doctor Claudius Galen. Galen's numerous medical treatises originate from a time when Roman law forbade the dissection of human bodies. Consequently, Galen managed with the study of animals and extrapolated human anatomy from theirs. Inconsistencies and discrepancies were simply ignored by medieval professors, or explained with quixotic theories. The ambitious and gifted medical student Andreas Vesalius, who began studying anatomy in Paris in 1533, was not satisfied with these insufficient explanations.
Vesalius, a Pioneer of Medicine
Andreas Vesalius was born in Brussels in the year 1514. He was the son of an apothecary and came into contact with medicine at an early age. At the age of 15, he studied the classic subjects of grammar, rhetoric, algebra, and astrology, as well as music, Greek, and Hebrew. At the age of 18, he made his way to Paris in order to study medicine and anatomy. Here, the unusually goal-oriented student was quickly entrusted by his docents and professors with the dissection of cadavers in their lectures. As a result of his observations and experiences, he quickly developed into an expert on human anatomy. In 1537, Vesalius went to Padua, an important center of contemporary anatomy, where he graduated as a medical doctor and on the same day was named professor of surgery. At the young age of 28, Vesalius published his literary magnum opus De Humani Corporis Fabrica. The monumental work in seven large-format volumes with seven hundred pages and almost two hundred illustrations is considered to be a milestone of empirical research. In this book series, Vesalius recorded all of his own findings concerning the human body and in doing so largely deviated from the previous, conservative views of research. A few months later, he published an abridged version with title Epitome. This text became a standard reference for students and physicians.
A Medicinal Masterpiece and Artful Illustration
The success of the Epitome can largely be attributed to the artful woodcuts illustrating the work. The templates thereof probably come partially from Vesalius himself, partially from Jan Stephan van Calcar (ca. 1499–1546), one of the most gifted artists in the workshop of the great painter Titian. The richly detailed, elegant, and often allegorical presentation of the human body appears like a template for the exhibition Body Worlds, which attracted attention to the German doctor and anatomist Gunther von Hagens. Some terms coined by Vesalius survive to today, such as the names hammer and anvil for the auditory ossicles. The significance of Vesalius for medicine has been compared to that of Copernicus for astronomy. With his anatomical atlas, he managed to replace the reigning belief in authority with empiricism and made the dissection of corpses socially acceptable. He additionally became famous due to dramatic stories told about the skill of the physician. Thus, he was rumored to have stolen corpses from graveyards in the dark of night or to have cut them from the gallows and smuggled them through the city. Vesalius has gone down in history as a scholar and adventurer who fought life and limb for his research.
Codicology
Alternative Titles

Andreas Vesalius Fabrica and Epitome

Origin

Date

1543

Epochs

Style

Illustrations

More than 250 woodcuts of the different parts of the human body (The Humani Corporis Fabrica); large woodcuts illustrating the dissected body (Epitome)

Content

Structure, functionality and pathology of the human body

Artist / School

Andreas Vesalius (Andreas van Wezel) (author)
Jan Stephan van Calcar (engraver)
Johannes Oporinus (printer)
Titian workshop
---
Available facsimile editions: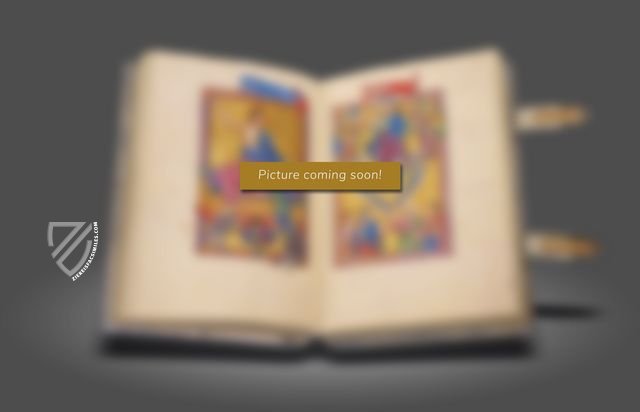 Maruzen-Yushodo Co. Ltd.
– Tokyo, 2015
Limited Edition:
100 copies
Facsimile Editions
#1

Andreas Vesalius Fabrica and Epitome Set

Limited Edition:

100 copies

Binding:

The two facsimiles and the commentary volume come in a luxurious cassette. The Fabrica facsimile is bound in hand-colored bovine leather and features a banded leather spine.

Commentary:

1 volume by Tatsuo Sakai and Frederik Cryns
Languages: English, Japanese

2 volumes: Exact reproduction of the original document (extent, color and size)

Reproduction of the entire original documents (Fabrica and Epitome) as detailed as possible (scope, format, colors). The binding may not correspond to the original or current document binding.