Libro de la Anothomia del Hombre
Description
Libro de la Anothomia del Hombre
The spread of vernacular languages was one of the characteristic features of the Renaissance. This Spanish codex from the mid-16th century demonstrates that the vernacular was suitable not only for higher literature and the Bible, but even for science. It is a textbook devoted to human anatomy: it represented a field of study that, unsurprisingly, was highly valued by Renaissance humanists.
Libro de la Anothomia del Hombre
A testimony to the efforts of Renaissance scholars who sought to elevate Castilian as a scientific language as opposed to traditional Latin: the Libro de la Anothomia del Hombre. Printed in 1551, the Spanish codex is adorned with 13 detailed woodcuts of the human body: three for the muscular system, two for the circulatory system, two for the nervous system, one for the seminal vesicles, one for the organs, four for the bones, and two prints for the bones of the hand. Along with the instructive text printed in Gothic and Roman script, these detailed diagrams help make the codex a practical anatomical handbook. It was written by Bernardino Montaña de Monserrate (ca. 1480–1558), the personal physician of Emperor Charles V (1500–58) and professor at the Universidad de Valladolid, who insists in the text that the information therein is "very useful and necessary for doctors and surgeons who want to be perfect in their art and good to other discreet men who don't know about nature's secrets". He continues "this book is about how a man is created, the way he is conceived and is born, and the reasons why he necessarily dies, and about a dream of Don Luis Hurtado de Mendoça, Marqués de Mondéjar". This wonderful and comprehensive codex represents a cornerstone of modern science as well as a testament to fine Spanish book printing during the 16th century.
Codicology
Alternative Titles

Libro de Anatomía

Size / Format

296 pages / 28.8 × 19.5 cm

Origin

Date

1591

Epochs

Style

Language

Illustrations

13 anatomical xylographies

Content

Treatise on anathomy

Artist / School

Bernardino Montaña de Montserrate (author)
Sebastián Martínez (printer)
---
Available facsimile editions: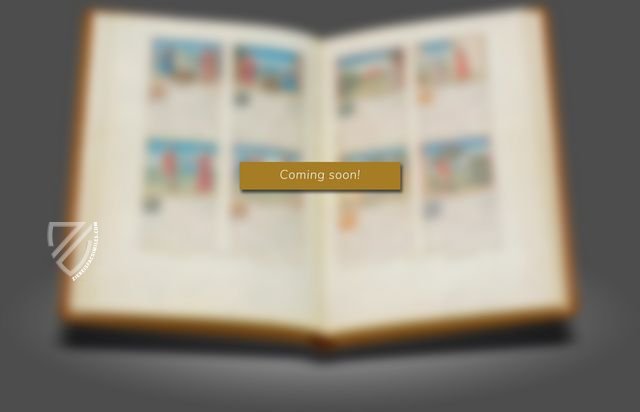 Vicent Garcia Editores
– Valencia, 2008
Limited Edition:
3160 copies
Facsimile Editions
#1

Libro de la Anothomia del Hombre

Limited Edition:

3160 copies

Binding:

Binding of parchment on wooden cover Cloth-lined presentation case with gold engraved leather spine

1 volume: Exact reproduction of the original document (extent, color and size)

Reproduction of the entire original document as detailed as possible (scope, format, colors). The binding may not correspond to the original or current document binding.
You might also be interested in: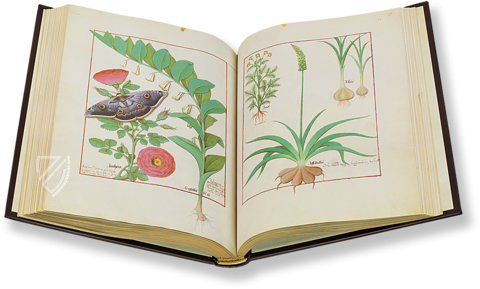 Saint Petersburg Book of Simple Medicines
France – Late 15th century
Nearly 400 naturalistic illustrations of the medicinal plants of the Middle Ages that are as useful as they are beautiful: Robinet Testard's gold-decorated masterpiece on naturopathy for the Count of Angoulême
Experience More
Blog articles worth reading