Astromagia of Alfonso X of Castile
Description
Astromagia of Alfonso X of Castile
King Alfonso the Wise was one of the most learned rulers of the Middle Ages and cultivated a tolerant and cosmopolitan culture during his reign in the 13th century. His scribes created a mountain of manuscripts from the Arabic texts that his mostly Jewish scholars translated into Latin and Castilian. This specimen of Spanish illumination is one of the few to survive to the present, and is a testimonial to the King's great fascination with the stars.
Astromagia of Alfonso X of Castile
King Alfonso X of Castile, León, and Galicia (1221–84) is commonly known as "Alfonso the Wise", but he also has a second epithet: el Astrólogo – "the Astrologer". He was a famous patron of the arts and sciences, with particular interest in astronomy and astrology, supporting such projects as the Alfonsine Tables, which is named after the King, as is the Moon's Alphonsus Crater. Alfonso ruled over a rich and diverse kingdom from his de facto capital in Toledo and took advantage of this by surrounding himself with mostly Jewish (and some Arab) intellectuals capable of translating Arab texts into Castilian. This hybrid Christian-Jewish-Arab culture lead directly to the establishment of the Toledo School of Translators, which had the specific purpose of translating Arabic works on every subject imaginable, first into Latin but later into Castilian under the direction of Alfonso X.
A Rare Specimen
This manuscript is part of a group of texts on the stars that were created between 1276 and 1279. Unfortunately, precious few of these manuscripts have survived, but this rare specimen has been lovingly preserved. It attests to the advanced state of Arabian astronomy ca. 1000, which was based on the Theory of Phases by Ptolemy (ca. 100 – ca. 170) and other Alexandrians, as well as contributions from Babylonian, Indian, and Sassanid sources. It is an essential source for understanding the general theory of the zodiac and an incomparable source for historical researchers due to the diversity of its sources. The cosmological, medical, intellectual, and religious basis of ancient cultures is thus elucidated.
Codicology
Alternative Titles

Astrologie und Magie von Alfons X. der Weise




Tratado de astrología y magia




Tratado de astrología y magia de Alfonso X el sabio




Book of Astral Magic of Alfonso X




Libro de astromagia

Date

Second half of the 13th century

Epochs

Style

Genre
---
Available facsimile editions:
Facsimile Editions
#1

Tratado de astrología y magia

Limited Edition:

580 copies

Commentary:

1 volume by Carlos Alvar and Alfonso d'Agostino
Language: Spanish

1 volume: Exact reproduction of the original document (extent, color and size)

Reproduction of the entire original document as detailed as possible (scope, format, colors). The binding may not correspond to the original or current document binding.

Facsimile Copy Available!

Price Category: €€
(1,000€ - 3,000€)
You might also be interested in: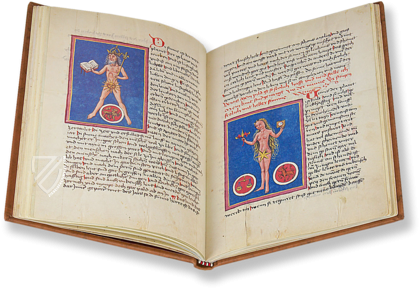 Codex Schürstab
Nuremberg (Germany) – Ca. 1472
The influence of the stars on the weal and woe of each individual: health tips and astrological advice for the layman in the splendidly illuminated Nuremberg housebook of the Schürstab family
Experience More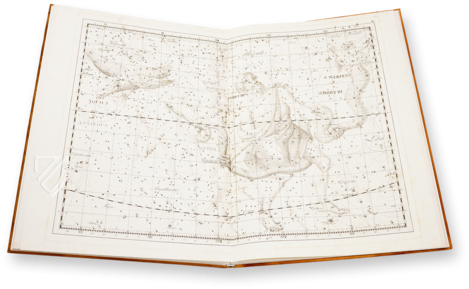 Uranographia
Berlin (Germany) – 1797–1801
An Early Modern bestseller: Johann Elert Bode's masterful star atlas with terrific depictions of the universe
Experience More
Blog articles worth reading