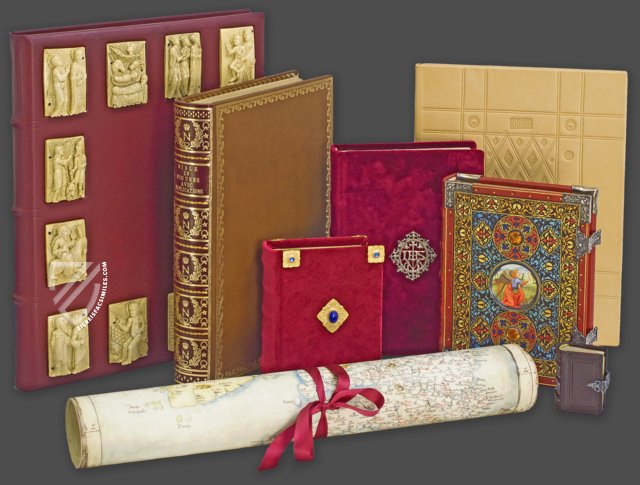 Bald's Leechbook
Alternative Titles:
Balds Arzneibuch
Bald's Laeceboc
Short Description
We're currently adding this record to our database.
Please contact us if you need further information about this manuscript. Thanks!
Codicology
Alternative Titles

Balds Arzneibuch




Bald's Laeceboc

Size / Format

256 pages / 27.0 × 19.0 cm

Origin

Date

Mid 10th century

Epochs

Style

Language
1 available facsimile edition(s) of "Bald's Leechbook"
Bald's Leechbook Facsimile
Bald's Leechbook Facsimile
1 volume: Exact reproduction of the original document (extent, color and size)
Commentary

1 volume by Cyril E. Wright and Randolph Quirk


More Information

Reproduction of the entire original document as detailed as possible (scope, format, colors). The binding may not correspond to the original or current document binding.
Matching Background Articles
Books of Hours

What is a book of hours? A prayer book for personal use based upon the "offices" or official prayers that were to be said...

Experience more

Prayer Books

Interested in a personal glimpse into the personality of a famous medieval figure? Prayer books were small codices...

Experience more