Bartolomeo Squarcialupi - Libro de cauteri
Description
Bartolomeo Squarcialupi - Libro de cauteri
Without modern sutures and antiseptics, the best way to cleanly close a wound was through cauterization – the application of hot irons. Aside from being a useful medical handbook, the text is a source of information on the architecture, clothing, and dialects of Northern Italy in the 15th century.
Bartolomeo Squarcialupi - Libro de cautery
Bearing the full title Libro de le experiençe che fa el cauterio del fuocho ne corpi umani, this is a medical treatise attributed to the doctor Patavino Bartolomeo Squarcialupi, which specializes in the various applications of cauterization. The text on the applications of hot irons is composed in a hybrid of Venetian and archaic Italian dialects and was produced sometimes around the turn of the 15th century in Padua, Italy. The illumination in the manuscript is part of a Paduan illustrative tradition from the court of the Carraresi family that was strongly influenced by Giotto (ca. 1267–1337). It has been conventionally known as Libro or Trattato dei cauteri since it was thus identified by the Italian doctor Giuseppe Albertotti (1851–1936) in his 1908 outline of the work. In its current state, the manuscript represents a larger, fragmentary codex, whose missing parts were then replaced with loose pages and bound sometime in the 19th century. Altogether, three medical texts have been bound together, all originating from either the late–14th or early 15th centuries. The text is written in a neat Gothic script, which is adorned with intricate initials in red and blue, as well as surprisingly accurate depictions of human anatomy in delicately colored miniatures.
Codicology
Alternative Titles

Libro del cauterio

Style
---
Available facsimile editions:
Facsimile Editions
#1

Libro del cauterio

Limited Edition:

199 copies

1 volume: Exact reproduction of the original document (extent, color and size)

Reproduction of the entire original document as detailed as possible (scope, format, colors). The binding may not correspond to the original or current document binding.
You might also be interested in: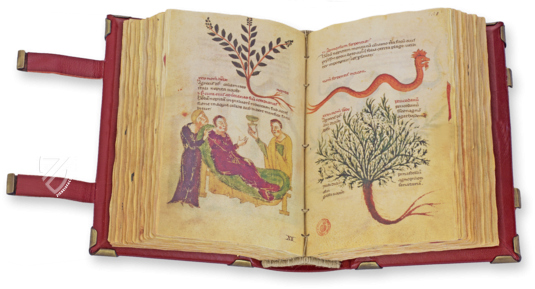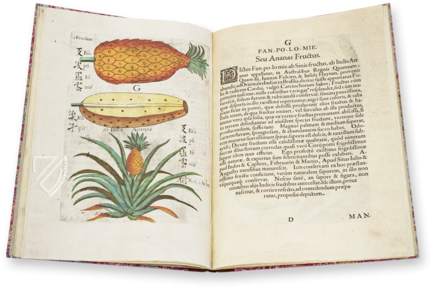 Flora Sinensis
Vienna (Austria) – 1656
A special herbarium with 23 hand-colored woodcuts: the first systematic encyclopedia concerning the botany of distant China
Experience More
Blog articles worth reading