Codex Ashburnham
Description
These two manuscripts containing sketches from between 1489 and 1492 by the famous polymath Leonardo da Vinci have had a tumultuous history: coveted and owned by numerous bibliophiles, taken to Paris as war booty, stolen and returned to Italy, bought by an English earl, and returned to Paris once more. After Napoleon entered Milan in 1796, he seized the entirety of the Ambrosian collection of Vinciana and had it hauled back to France, which included twelve da Vinci manuscripts. An enterprising thief eponymously named Count Guglielmo Libri stole folios from two manuscripts in the Institut de France, selling some of them to the British bibliophile Bertram Ashburnham, 4th Earl of Ashburnham. His son and heir, also named Bertram, returned them to France in 1890 where they are still stored in the Institut de France under the shelf marks Ashburnham 2037 and Ashburnham 2038.
Codex Ashburnham
The famous sketchbooks of Leonardo da Vinci (1452–1519) are distributed across collections around the world today. After his death, most of Leonardo's manuscripts and drawings were inherited by his pupil and heir Francesco Melzi (ca. 1491/92 – ca. 1570) and kept them at his villa near Vaprio d'Adda, which is now part of the Metropolitan City of Milan in the Italian region of Lombardy. Melzi's son Orazio inherited the documents after his father's death and some of the collection was acquired from him ca. 1590 by the sculptor and art collector Pompeo Leoni (1531–1608), who in turn sold the collection to Count Galeazzo Arconati (ca. 1580–1649). Arconati donated the extensive collection to Milan's Biblioteca Ambrosiana in 1637.
The Sordid History of the Manuscripts
The da Vinci manuscripts remained in Milan for nearly 160 years before being looted by the forces of Napoleon in 1795. Sometime during the 1840's, Count Guglielmo Libri Carucci dalla Sommaja (1803–1869), an Italian mathematician and bibliophile whose love of manuscripts led him to thievery, gained access to the Bibliothèque nationale de France and clipped pages 81 to 114 of manuscript A and pages 91 to 100 of manuscript B. He fled to England after receiving a tip that French authorities were on to him. There he sold 1,923 manuscripts to Bertram Ashburnham, 4th Earl of Ashburnham (1797–1878) and a great collector of precious books and art, for the sum of £8,000 in March of 1847.
Libri was convicted in absentia of theft by a French court in 1850 but Ashburnham was deemed to be just another innocent victim of Libri's. Ashburnham initially refused the offer of the French government to buy the collection for what he paid for it because he still believed Libri to be innocent, such was the deception. After his death, the 5th Earl sold off the manuscript collections over the course of more than twenty years, including selling the Codex Ashburnham and other stolen manuscripts back to the French government between 1888 and 1890.
Codicology
Alternative Titles

Il Codice A (2173)




Il Codice B (2173)

Type

Size / Format

Vol. I: 68 pages Vol. II: 20 pages / Vol. I: 15.0 × 22.0 cm Vol. II: 16.0 × 23.0 cm

Origin

Date

1489–1492

Epochs

Style

Language

Artist / School

Leonardo da Vinci
---
Available facsimile editions: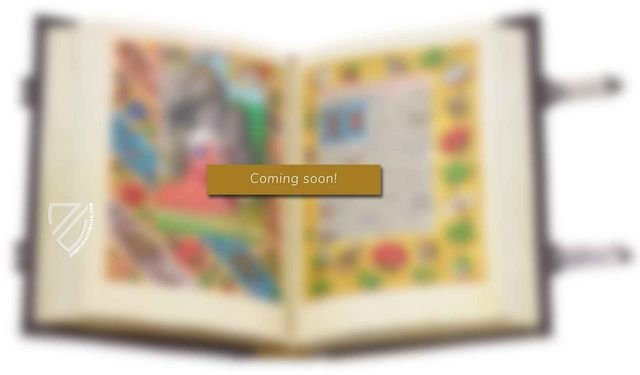 Limited Edition:
999 copies
---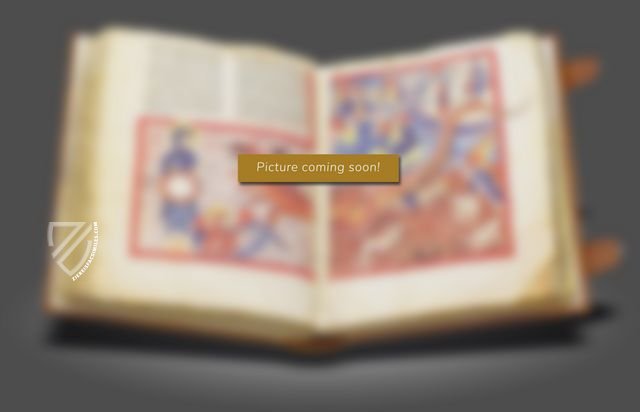 Limited Edition:
999 copies
Facsimile Editions
#1

Il Codice A (2173)

Publisher:

ARS

– Perugia, 2003

Limited Edition:

999 copies

Commentary:

1 volume
Language: Italian

1 volume: This facsimile is not complete.

Reproduction of the entire original document (MS. Ashburnham 2038) as detailed as possible (scope, format, colors). The binding may not correspond to the original or current document binding.

Facsimile Copy Available!

Price Category: €€
(1,000€ - 3,000€)
---
#2

Il Codice B (2173)

Publisher:

ARS

– Perugia, 2003

Limited Edition:

999 copies

Commentary:

1 volume
Language: Italian

1 volume: This facsimile is not complete.

Reproduction of the entire original document (MS. Ashburnham 2037) as detailed as possible (scope, format, colors). The binding may not correspond to the original or current document binding.

Facsimile Copy Available!

Price Category: €€
(1,000€ - 3,000€)
You might also be interested in:
Blog articles worth reading