Collection of Songs and Hymns
Description
Collection of Songs and Hymns
Containing 326 compositions, 216 of which are not to be found in any other source, this manuscript is the most comprehensive collection of secular music from the late-14th and early-15th centuries to survive today. It is an irreplaceable source for the study of music ca. 1500 and includes works by some of the most famous composers of the period including Guillaume Dufay and Gilles Binchois. Although most of the composers are from Northern France, the manuscript was created in Italy, probably Venice, ca. 1428–36. Thanks to the masterful hand of the scribe responsible for creating it, the manuscript is also valuable for the study of musical notation in the Late Middle Ages.
Codicology
Alternative Titles

Sammlung von Liedern und Hymnen

Type

Origin

Date

Ca. 1428–1436

Epochs

Style

Genre

Content

325 secular and religious compositions
---
Available facsimile editions:
Facsimile Editions
#1

Oxford, Bodleian library, MS. Canon. Misc. 213

Commentary:

1 volume by David Fallows
Language: English

1 volume: Exact reproduction of the original document (extent, color and size)

Reproduction of the entire original document as detailed as possible (scope, format, colors). The binding may not correspond to the original or current document binding.
You might also be interested in: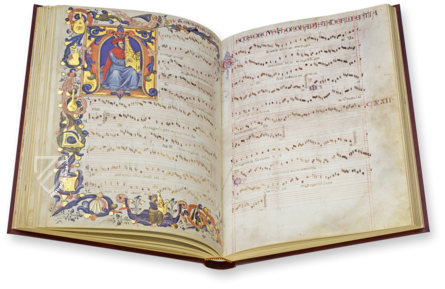 Squarcialupi Codex
Monastery of Santa Maria degli Angeli, Florence (Italy) – 1410–1420
The secular music of the Florentine Trecento compiled in a magnificent manuscript: 352 works by 14 famous composers depicted with golden portraits
Experience More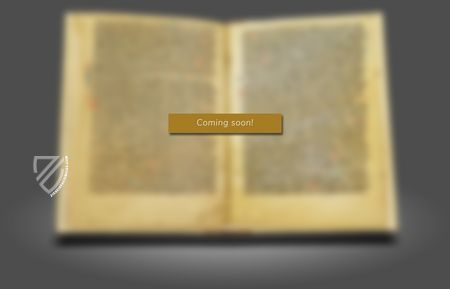 Codex Turin J.II.9
Court of King Janus, Northern Italy (Brescia?) or Cyprus – Early 15th century
Gregorian chorals, polyphonic chants, motets, and polyphonic repertoire: a great song book from early-15th century Savoy
Experience More
Blog articles worth reading