Cura de la Piedra y Dolor de la Ijada y Colica Rrenal
Description
Cura de la Piedra y Dolor de la Ijada y Colica Rrenal
Medieval physicians could not rely on the help of laboratory tests, X-rays, CT scans, or any other way to gain insight into the human body. They were forced to rely on what they could observe from the outside, and therefore examining a patient's urine was one of the most useful methods for identifying an illness. Thus, medieval physicians are often pictured examining a bottle of urine, and some medieval medical texts included "urine wheels" with information regarding what the different colors indicated. This 15th century text reflects the relatively advanced state of urology at the time – it is a specialist text concentrating on the treatment of kidney stones.
Cura de la Piedra y Dolor de la Ijada y Colica Rrenal
This practical urology textbook was written by a physician in the employ of the Catholic Monarchs Ferdinand II of Aragon (1452–1516) and Isabella I of Castile (1451–1504). The work by Dr. Julián Gutiérrez de Toledo, about whom virtually nothing is known aside from his three published works, was printed in Toledo on April 4th, 1498 by Pedro Hagembach. The incunabulum, an early book printed before 1501, is prefaced by a refined woodcut of St. Cosmas and St. Damian, two Arab Christian physicians who were supposedly twin brothers, within a perspectival architecture. They lived and worked in the Syrian port city of Aegeae (modern Yumurtalık, Turkey) until, according to legend, they were martyred ca. 287 during the Great Persecution of the Emperor Diocletian (244–311).
A Systematic Approach to Urology
The title of the work translates into English as The Cure for the Painful Stones and Renal Colic and the text is printed in two columns with Gothic script and engraved initials. In the prologue, the author describes how his work is organized: "In the first part I will show the causes that create stones, following the doctrine laid down by philosophers and doctors. In the second part I will explain signs and diagnosis. And in the third part, I will explain how to prevent the illness. In the fourth part I will show you the cure. In the fifth part, I will tackle any doubts". This description reflects the systematic approach of the treatise, which is practically organized and represents something resembling a proto-modern medical text.
Codicology
Size / Format

184 pages / 28,5 × 20,5 cm

Origin

Date

April 4, 1498

Epochs

Style

Language

Illustrations

Title page with woodcut; numerous decorated

Content

Treatise on urology

Artist / School

Julián Gutiérrez (author)
Pedro Hagembach (printer)
---
Available facsimile editions: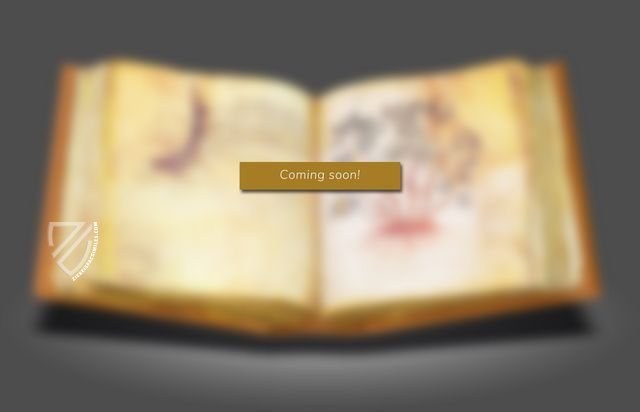 Vicent Garcia Editores
– Valencia, 2004
Limited Edition:
3160 copies
Facsimile Editions
#1

Cura de la Piedra y Dolor de la Ijada y Colica Rrenal

Limited Edition:

3160 copies

Binding:

Parchment on wooden board. The facsimile edition comes in a cloth-lined presentation case with gold engraved leather spine.

Commentary:

1 volume
Language: Spanish

1 volume: Exact reproduction of the original document (extent, color and size)

Reproduction of the entire original document as detailed as possible (scope, format, colors). The binding may not correspond to the original or current document binding.
You might also be interested in: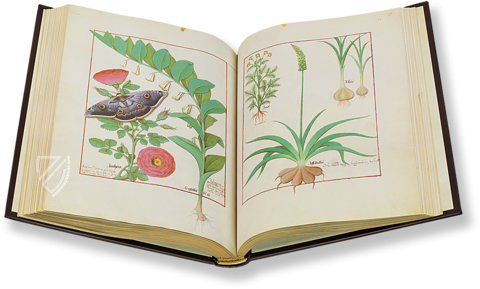 Book of Simple Medicines
France – Late 15th century
Nearly 400 naturalistic illustrations of the medicinal plants of the Middle Ages that are as useful as they are beautiful: Robinet Testard's gold-decorated masterpiece on naturopathy for the Count of Angoulême
Experience More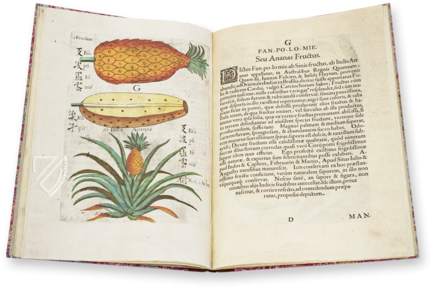 Flora Sinensis
Vienna (Austria) – 1656
A special herbarium with 23 hand-colored woodcuts: the first systematic encyclopedia concerning the botany of distant China
Experience More
Blog articles worth reading