Delle Magnificenze di Roma Antica e Moderna
Description
Delle Magnificenze di Roma Antica e Moderna
The Italian veduta engraver Giuseppe Vasi – teacher of Giovanni Battista Piranesi – published an impressive work on the eternal city of Rome in the mid–18th century: ten albums with 228 graphics of the Roman monuments from antiquity to his present day. Today, this is a highly detailed and comprehensive historical treasure that even allows connoisseurs of Rome to make new discoveries!
Delle Magnificenze di Roma Antica e Moderna
Giuseppe Vasi (1710–1782) can probably be identified as one of the most important Italian graphic artists of the 18th century. Coming from Sicily, Vasi was active in Rome as a graphic artist and veduta engraver. He is famous as the teacher of Giovanni Battista Piranesi inter alia, whose illusionistic graphics fascinate people to this day. Yet, Vasi's own artistic work is also admirable and impressive. Thus in 1765, he inter alia made a great panorama of Rome measuring over 1 x 2 meters in addition to a great, extremely detailed city map. Nonetheless, he was made particularly famous by an even more monumental work of his on the city of Rome: the Delle Magnificenze di Roma Antica e Moderna.
A Travel Guide to the Monuments of Rome
Between 1746 and 1761, Giuseppe Casi published ten albums with 228 graphics of the Roman monuments with the title Delle Magnificenze di Roma Antica e Moderna. Ancient and baroque Rome were brought to life therein. Vasi portrayed monuments, both the most significant but also the unknown, in full detail. The albums were grouped by theme: depictions of the plazas, basilicas and old churches, the bridges, villas and garden, the gates and wall of the city, the palaces and famous streets, the hospitals, parish churches, monasteries and convents.
A Unique Historical Testimony
The depictions are not only executed with extreme detail and the highest quality, but are also gorgeously designed with figural staffages, and beautiful backgrounds and heavens. Additionally, Vasi accentuated his graphics with entertaining information about the history and documentation of the monuments depicted. The selection of monuments is also impressive. Monuments that no longer exist or are unknown today are depicted alongside those more famous or notorious. In this way, connoisseurs of Rome can also discover something new in Vasi's albums.
Codicology
Alternative Titles

Von der Pracht Roms in der Antike und Moderne

Date

1746–1761

Epochs

Style
---
Available facsimile editions: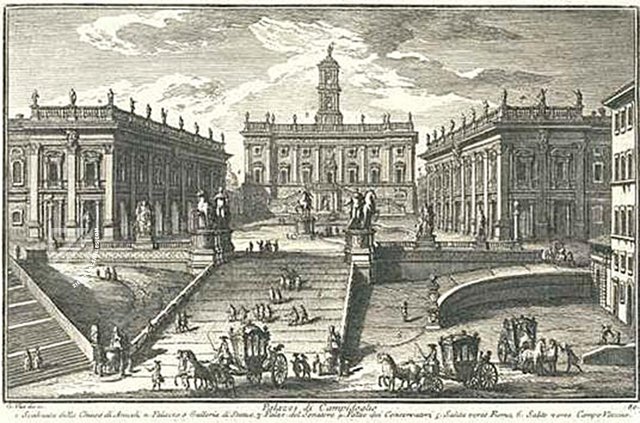 Salerno Editrice
– Rome, 1992
Limited Edition:
999 copies
Facsimile Editions
#1

Delle Magnificenze di Roma Antica e Moderna

Limited Edition:

999 copies

Commentary:

1 volume
Language: Italian

1 volume: Exact reproduction of the original document (extent, color and size)

Reproduction of the entire original document as detailed as possible (scope, format, colors). The binding may not correspond to the original or current document binding.
You might also be interested in: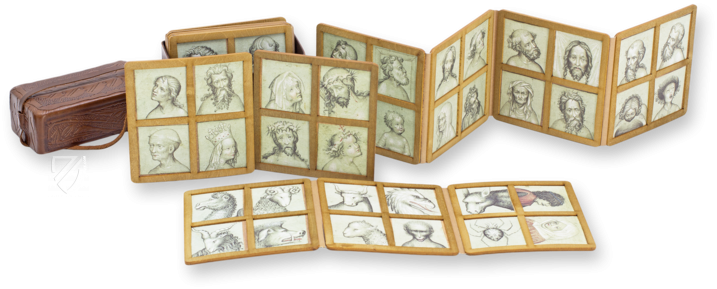 Vienna Model Book
Czech Republic; Austria – 1410–1420
A unicum of art history: 56 silverpoint drawings in the International Gothic style on small, hinged wooden panels
Experience More
Blog articles worth reading