Eton Roundels
Description
English Apocalypse manuscripts, especially those from the Gothic period, were some of the most extraordinary and influential specimens of their genre. The Eton College Library holds a composite manuscript of English Apocalypse texts under the shelf mark MS 177, the first part of which is known as "The Eton Roundels". It comprises 12 pages, each consisting of five medallions and two half-medallions depicting biblical types and antitypes from the Old and New Testaments. Each page is designed with a circular medallion at the center and at each corner with the two half-medallions placed on the sides. An enthroned and crowned female figure representing a virtue can be found in each bas-de-page along with a précis of one of the Ten Commandments. Created during the 1260's, the manuscript was rebound in the late 17th century before being given as a gift from Sr John Sherard of Lobthorp in Lincolnshire to Stuart Bickerstaffe.
Codicology
Alternative Titles

Figurae bibliorum

Size / Format

16 pages / 27.5 × 18.8 cm

Origin

Date

Second half of the 13th century

Epochs

Style

Genre

Language

Script

Gothic Textura Semiquadrata

Illustrations

12 miniatures
---
Available facsimile editions:
Scolar Press
– London, 1990
Facsimile Editions
#1

The Eton Roundels: Eton College MS 177 ("Figurae bibliorum") – a colour facsimile
1 volume: Exact reproduction of the original document (extent, color and size)
Reproduction of the entire original document as detailed as possible (scope, format, colors). The binding may not correspond to the original or current document binding.
You might also be interested in: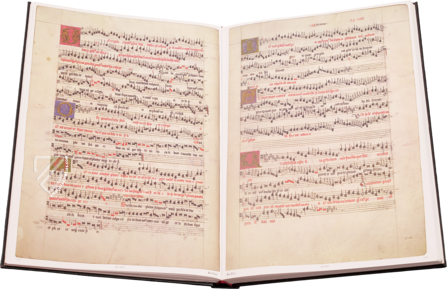 Eton Choirbook
Eton (United Kingdom) – 1490–1502
Created at the famous Eton College: the largest collection of pre-Reformation England's Latin choral tradition
Experience More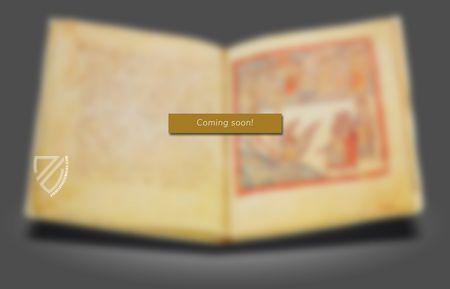 Compilation of Oxford
Worcester (United Kingdom) – 1271–1283
A true unicum among medieval manuscripts: a blend of secular, religious, and practical texts written in Anglo-Norman French, Middle English, and Latin
Experience More
Blog articles worth reading