First Constitution of Navarre
Description
First Constitution of Navarre
King Sancho VI earned the epithet "the Wise" for his accomplishments while ruling the Kingdom of Navarre. The King strengthened his realm through marriage alliances and by creating one of the world's first constitutions to ensure good rule. Furthermore, it represents one of the first documents to be written in vernacular, making it significant to linguists as well as historians.
First Constitution of Navarre
The Kingdom of Navarre, located in the Basque region of Spain's Pyrenees Mountains and centered on its capital of Pamplona. A relatively small kingdom, it was dominated by its more powerful neighbors for much of its existence, originating as a buffer region between the Franks to the north and the Moorish Umayyad Emirate that controlled most of the Iberian Peninsula from its capital in Córdoba. Later, Navarre found itself between the growing powers of Castile to the west and Aragon to the east, and still pressured by France. However, amid this tumult, the Kingdom of Navarre enjoyed a period of political and military strength that began with the reign of King Sancho VI (1132–94) the Wise. Aside from being the first to take the title "King of Navarre" instead of "King of Pamplona", the King saved his realm at a time when it was about to be divided and devoured by its neighbors by marrying the daughter of King Alfonso VII of Castile (1105–57) and accepting him as his overlord. Sancho VI brought lasting strength and stability to Navarre by issuing its first constitution, which was written in the Romance dialect of his homeland, making it an early vernacular document. The contents of the Fueros de Navarra resemble a blend of Roman and customary law. It later served as a foundation for subsequent Spanish constitutions and marked the Kingdom of Navarre.
Codicology
Alternative Titles

Primera Constitucion de Navarra, Fueros de Navarra




Die erste Verfassung von Navarra

Origin

Date

Second half of the 12th century

Epochs

Style

Language

Patron

Teobaldo I

Previous Owners

Sancho VI of Navarre
---
Available facsimile editions: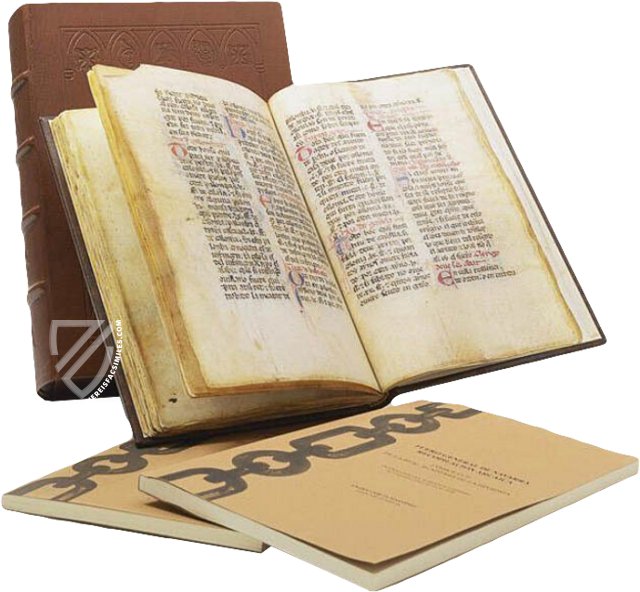 Editorial Mintzoa
– Pamplona, 2007
Limited Edition:
320 copies
You might also be interested in: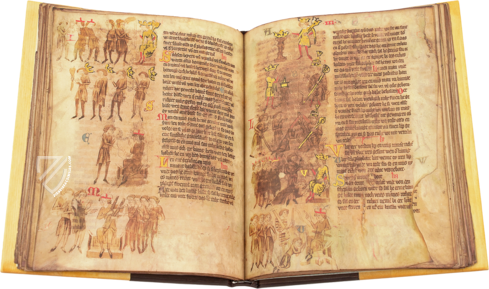 Dresden Mirror of Saxony
Meißen (Germany) – Between 1347 and 1363
Heavily damaged during World War II, but preserved thanks to a costly restoration: the most richly illuminated copy of the most important legal text of medieval feudal society, featuring 924 picture strips
Experience More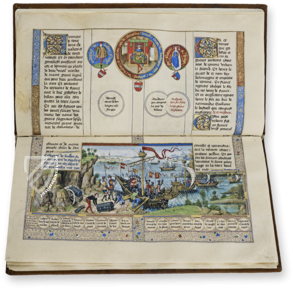 Blog articles worth reading