Matxin de Zalba's Letter - 1416
Description
Matxin de Zalba's Letter - 1416
Few other languages are as interesting to linguists as Basque, which has been spoken in the mountains of Northern Spain for millennia, predating both Latin and Greek. This bilingual letter is the most extensive Basque document predating the 16th century and is of tremendous value to historians and linguistics alike. It records a friendly exchange between two high-ranking officials in the Kingdom of Navarre.
Matxin de Zalba's Letter – 1416
Here we have the most extensive Basque text predating the 16th century to survive to the present. Uncovered in the Archivo Real y General de Navarra, where it is stored under the shelf mark Comptos, Registro 339, f. 109, it represents a priceless linguistic and historical find of the 20th century. It is a bilingual letter written in an elegant Gothic cursive script, an exchange between Martín de San Martín (1380–1429), the secretary of King Carlos III of Navarre (1361–1425), and the chief treasurer of the kingdom, Matxin de Zalba (ca. 1390–1446), also known as Martín Sánchez de Zalba. Both men produced a significant body of documents in their administrative roles, allowing for this letter to be considered within its historical context. Although initiated by San Martín regarding issues of taxation, e.g. deductions granted to specific nobles, de Zalba writes most of the content. They both wrote on the same sheet, directly answering one another's questions in a document that would have been hand delivered back and forth. Both men also switched to Basque for more personal sections of their letters, such as in the salutations and closing lines, or when discussing personal matters. Official matters are related in the language of Navarro-Aragonese Romance, and it is possible that they chose to switch to Basque in order to guard their personal matters from prying eyes. This is a truly fascinating glimpse into late medieval Spain.
Codicology
Alternative Titles

Machín de Zelba's Letter




Brief des Matxin de Zalba von 1416

Date

1416

Epochs

Style

Content

Letter between two senior officials
---
Available facsimile editions:
Facsimile Editions
#1

Matxín de Zalba's Letter - 1416

Limited Edition:

365 copies

Binding:

Covered with Italian ultrasuede stamped in gold, lined with gold satin and featuring period fastenings. The facsimile edition comes in double-layered acrylic glass, along with study volume, all inside a case measuring 32 x 30 x 60.

Commentary:

1 volume by Peio Monteano Sorbet


1 volume: Exact reproduction of the original document (extent, color and size)

Reproduction of the entire original document as detailed as possible (scope, format, colors). The binding may not correspond to the original or current document binding.
You might also be interested in: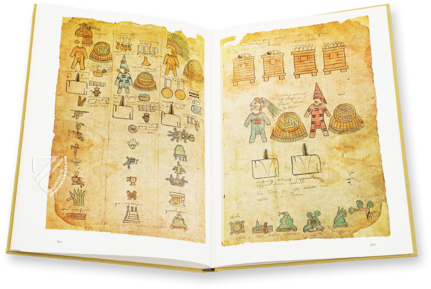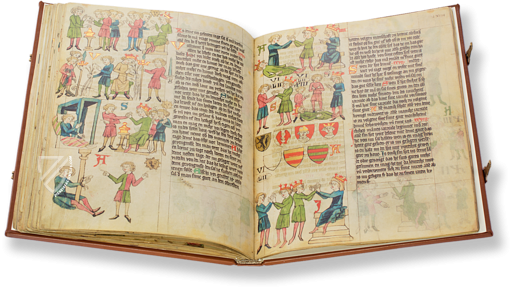 Wolfenbüttel Mirror of Saxony
Upper Saxonia - Germany – Third quarter of the 14th century
Everyday medieval law and the oldest German-language prose: the "predecessor of Basic Law", adorned with no less than 776 Gothic miniatures
Experience More
Blog articles worth reading