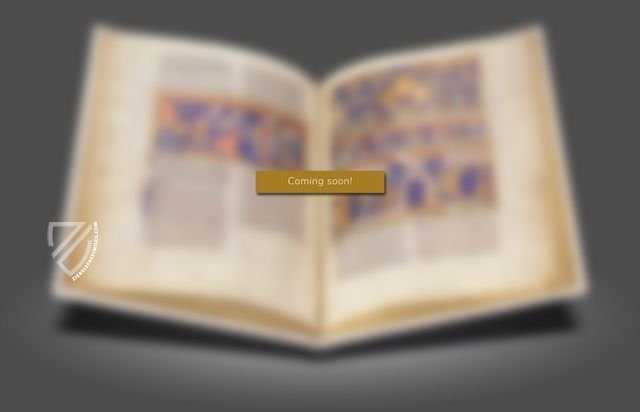 Even though little is known about Gaius (active 130–180), his legal writings continued to be studied long after his death

Some works authored by Gaius became a textbook introducing law students to various legal institutions

This 5th century specimen was hidden in a palimpsest, a manuscript whose pages have been scrapped and reused
Gai Codex Rescriptus
Alternative Titles:
Codex XV
Codex Rescriptus XV
Institutiones
Codice Veronese
Gai Codex Rescriptus
Short Description
Some of the most important sources on Roman law originated from the hand of a Roman jurist who is only remembered by his mononym, Gaius. The first century scholar's writings continued to be studied for centuries and were regarded as fundamental for the training of law students. Despite their importance, his writings were lost for centuries and not rediscovered until the early 19th century, when a copy was discovered hidden in a 5th century manuscript whose parchment had been cleaned and reused in the 8th century.
Gai Codex Rescriptus
Aside from being a celebrated Roman jurist, little is known about Gaius (active 130–180), not even his full name. His legal writings continued to be recognized after his death, and he was posthumously named by the Emperor Theodosius II (401-450) as one of five jurists whose opinions should be followed by judicial officers and his works are some of the most important sources on Roman law. Among his numerous writings, Gaius is best remembered for his Institutes, which were written ca. 161. It is a textbook introducing law students to various legal institutions and is divided into four books ranging in topic from the varying legal statuses of people in the eyes of the law to the handling of wills. Knowledge of these strict formulae was necessary in order for one to be able to solve various questions in Roman law. This important Roman legal document was lost to modern scholars until 1816, when it was rediscovered in the Biblioteca Capitolare di Verona. It was found in a palimpsest, a manuscript whose pages have been washed or scrapped so that they might be reused, in this case with some works by St. Jerome (347-420). Likely originating from the 5th century, the manuscript was rewritten at the beginning of the 8th century, judging by the script. Thanks to the efforts of the Prussian jurist August von Bethmann-Hollweg (1795–1877), the original document, written in uncial script, has been translated in a nearly complete state. This manuscript of the Institutes represents a priceless find for legal historians and fills important gaps in Roman legal history. As such, it has been translated into several languages and appears in multiple editions.
Codicology
Alternative Titles

Codex XV




Codex Rescriptus XV




Institutiones




Codice Veronese




Gai Codex Rescriptus

Epochs

Style

Language
1 available facsimile edition(s) of "Gai Codex Rescriptus"
Gai Codex Rescriptus
Gai Codex Rescriptus
1 volume: Exact reproduction of the original document (extent, color and size)
Publisher

Leo S. Olschki – Florence, 2012

Commentary

1 volume by Filippo Briguglio
Language: Italian

More Information

Reproduction of the entire original document as detailed as possible (scope, format, colors). The binding may not correspond to the original or current document binding.
Matching Works
Golden Bull
The constitution of the Middle Ages: King Wenceslas IV's Bohemian luxury codex adorned with golden miniatures.
Experience More
Matching Background Articles
8th Century

Islam rises from the East like an irresistible tide and the Vikings begin to raid and pillage from the North Sea to the...

Experience more

Chronicles

Take a deep dive into history with a medieval chronicler, trace the history of the world or focus on the history of a...

Experience more