Li Miraculi de la Madonna
Description
Li Miraculi de la Madonna
The Virgin Mary was a popular figure for veneration in the Middle Ages, and many miracles were attributed to her. This early printed codex depicts various Marian miracles and is distinguished by its unusual character.
Li Miraculi de la Madonna
A beautiful, strange, and odd book, an incunabulum (pre–1501 printed book) containing 62 Marian miracles and existing only in two surviving specimens. At the beginning of the 20th century, Leo S. Olschki wrote that this copy was in the collections of the Biblioteca Melzi, then owned by Louise di Soragna Melzi, in Milan. The Italian text is adorned by 25 printed graphics, some of which repeat, and small initials. The codex indicates that it was printed on March 2nd, 1496, but does not specify by whom. However, researchers have attributed Li Miraculi de la Madonna to the workshop of Simón de Gabis, also known as de Bevilaqua, a printer from Pavía who rarely used his real name in his prints. After being active in Vicenza from 1487 to 1491, during which time he undertook six printing projects, de Gabis moved his shop from the mainland of the Veneto to its island capital of Venice in 1492. There he worked through the end of the century creating fascinating works like the specimen at hand.
Codicology
Size / Format

88 pages / 20.2 × 14.5 cm

Origin

Date

March 2nd, 1496

Epochs

Style

Genre

Language

Illustrations

25 images of the Virgin Mary, 1 xylographic initial and several initials

Content

62 Tales of miracles of the Virgin Mary

Artist / School

Workshop of Simón Gabis (printer)
---
Available facsimile editions:
Facsimile Editions
#1

Li Miraculi de la Madonna

Limited Edition:

3160 copies

Binding:

Binding of parchment on wooden cover Cloth-lined presentation case with gold engraved leather spine

Commentary:

1 volume
Language: Spanish

1 volume: Exact reproduction of the original document (extent, color and size)

Reproduction of the entire original document as detailed as possible (scope, format, colors). The binding may not correspond to the original or current document binding.
You might also be interested in: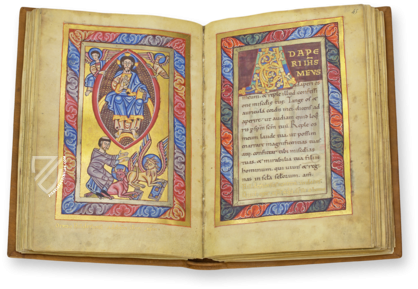 Parma Ildefonsus
Cluny Abbey (France) – Between 1090 and 1100
Created in celebration of the Reconquista: the Marian prayer of Saint Ildefonsus adorned with magnificent Byzantine-Romanesque miniatures
Experience More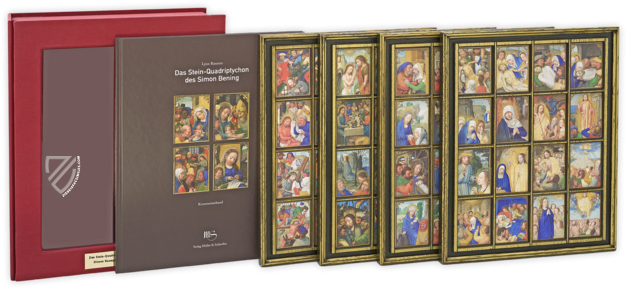 Blog articles worth reading