Livro de Lisuarte de Abreu
Description
Livro de Lisuarte de Abreu
This is a remarkable manuscript that was commissioned and worked on in multiple stages – mostly while at sea – then passed through various hands as a coveted collector's piece, then stolen and divided into three parts in the 20th century. One of the three pieces of this historic manuscript is still missing today. It is a precious source on maritime travel in the 16th century and an insightful record into the early days of Portuguese colonialism.
Livro de Lisuarte de Abreu
Written and illuminated partly at sea aboard the Portuguese vessel Rainha and partly in Goa, India between 1558 and 1565, the Livro de Lisuarte de Abreu represents a wonderful source on 16th century maritime travel. The first section was created at the behest of Lisuarte de Abreu, who also wrote part of the text, while the second was commissioned by the governor of Goa Jorge Cabraland. The codex includes a diary of the voyage, watercolors of the fleet, a list of the governors and viceroys of Portuguese India with their watercolor portraits, watercolors of shipwrecks, naval battles, and sieges. Altogether, there are 19 full-page portraits, 45 double-page drawings, and 31 full-page drawings in colored inks and watercolors. The text is written in Portuguese and is recorded in cursive script with Roman capitals. The coveted manuscript was owned by Sebastião Francisco de Mendo Trigoso (1773–1821) and Francisco Xavier Bertrand (d. 1872). It was presented to the Portuguese Viceroy Don Affonso de Bragança (1865–1920) in India in 1896 and was deposited by him in the Biblioteca da Ajuda, Lisbon, in 1908. It was stolen ca. 1911 and divided into three parts: the first part of the manuscript (19 leaves) was purchased in Madrid by the Conde de Arrochela between 1912 and 1914; the second part (92 leaves) was purchased by J. Pierpont Morgan (1837–1913) from Ludwig Rosenthal in Munich on May 7th, 1912. The Conde de Arrochela's leaves were purchased by the Morgan Library in November of 1963. Unfortunately, the fate of the third part remains a mystery to this day.
Codicology
Size / Format

222 pages / 28.0 × 19.0 cm

Origin

Date

1558–1565

Epochs

Style

Language

Script

Cursive Roman capitals

Patron

Lisuarte de Abreu

Previous Owners

Sebastião Francisco de Mendo Trigoso
Francisco Xavier Bertrand
Don Affonso de Bragança
---
Available facsimile editions: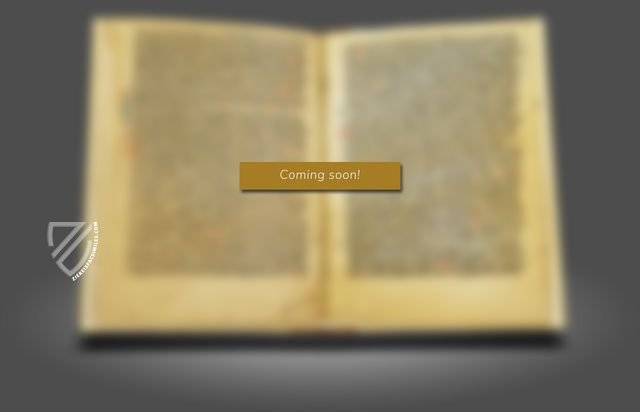 Comissão Nacional para as Comemorações dos Descobrimentos Portugueses
– Lisbon, 1992
Limited Edition:
2500 copies
Facsimile Editions
#1

Livro de Lisuarte de Abreu

Limited Edition:

2500 copies

Commentary:

1 volume by J. Soeiro De Brito, Michael N. Teague, and José Brandão
Language: Portuguese

Both commentary volume and facsimile are contained in one volume.

1 volume: This facsimile is not complete.

Reproduction of the entire original document as detailed as possible (scope, format, colors). The pages are presented on a larger white background. The binding may not correspond to the original or current document binding.
You might also be interested in:
Blog articles worth reading