Petrarca: Trionfi - Vatican Codex
Description
Petrarca: Trionfi - Vatican Codex
The Trionfi by Petrarch (1304-74) counts among the most popular literary works of the Renaissance. The great poet of the early Italian Renaissance extols the triumph of love, chastity, glory, eternity, time, and death, thus depicting a humanistic world view completely in the spirit of his time. This mid-15th century manuscript of the historic work of Italian literature and culture originated from the Workshop of Apollonio di Giovanni and features 11 half-page miniatures with burnished gold backgrounds, full-page portraits of Dante and Petrarch, numerous decorative and historiated initials, and floral décor.
Codicology
Alternative Titles

Francesco Petrarca. I Trionfi




Petrarca: Trionfi - Vatikanischer Codex




Triunfos de Petrarca




Il Trionfi di Francesco Petrarca




Petrarch's Triumphs




Les Triomphes de Petrarque




Petrarca: Triumphe

Size / Format

82 pages / 24.1 × 16.8 cm

Origin

Date

Mid 15th century

Epochs

Style

Genre

Language

Script

Calligraphic mercantesca

Illustrations

2 full-page portraits (Petrarch and Dante), 11 half-page miniatures and several historiated initials

Content

Petrarch's Triumphs; Note sulla morte di Laura; In conversione Pauli Apostuli

Artist / School

Workshop of Apollonio di Giovanni (illuminators)
Bese Ardinghelli (scribe)
---
Available facsimile editions: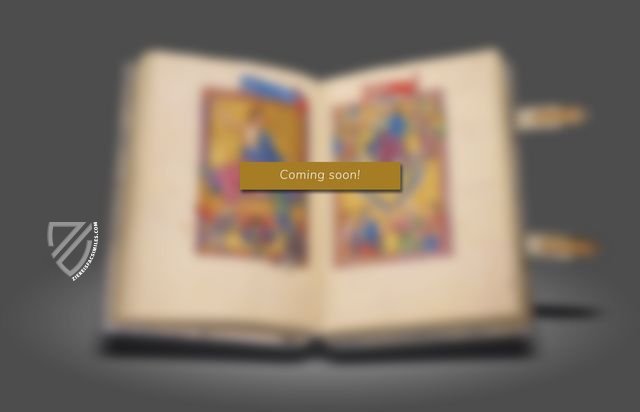 Istituto dell'Enciclopedia Italiana - Treccani
– Rome, 2018
Limited Edition:
282 copies
Facsimile Editions
#1

Francesco Petrarca. I Trionfi

Limited Edition:

282 copies

Commentary:

1 volume by Marco Cursi, Vittorio Celottoi, and Massimo Bray
Language: Italian

1 volume: Exact reproduction of the original document (extent, color and size)

Reproduction of the entire original document as detailed as possible (scope, format, colors). The binding may not correspond to the original or current document binding.
You might also be interested in: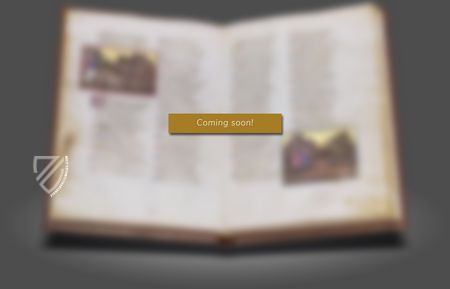 Petrarca: Trionfi - Rome Codex
Florence (Italy) – Second half of the 15th century
Grandiose art to embellish grandiose art: an accurate and filigree luminous masterpiece of Renaissance illumination in honor of the most famous poem of the great Francesco Petrarch
Experience More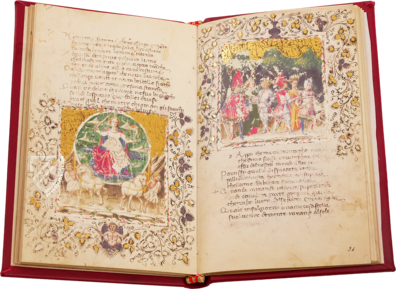 Blog articles worth reading