Petrarch's Poems
Description
A spectacular collection of love poems in Italian by the famous humanist author Petrarch with a rich history of ownership lies behind this shelf mark of the Biblioteca Apostolica Vaticana: Vat. Lat. 3195. Its creation can be precisely dated between 1366 and 1374, the manuscript was partially completed by the hand of Petrarch himself, after his scribe, Donato Albanzani, had abandoned the project. This historical codex passed through the hands of various scholars and bibliophiles over the next centuries before finally being acquired by the Vatican in 1600. It is believed that the manuscript was not originally bound as a codex but was passed down as a set of unbound folios among Petrarch's personal library that was bequeathed to his heirs.
Petrarch's Poems
Commonly known as Il Canzoniere but originally titled the Rerum vulgarium fragmenta or "Fragments of Common Things", this collection of love poems written over the course of forty years is one of the most popular vernacular works written by the famous Petrarch (1304-74). Petrarch famously gave up the priesthood on April 6th, 1327 after falling in love at first sight with a woman – a certain "Laura" – in the church of Sainte-Claire d'Avignon and was thus inspired to create this epic collection of poems. The Vat. Lat. 3195 is a codex partly copied by Giovanni Malpaghini (ca. 1346-1417), who was responsible for ff.1r-38v and 53r-62r, and partly written by the hand Petrarch himself, which includes ff.38v-49r and 62r-72v. The eventful ownership history of the codex is a clear indication of its literary and historical worth.
A Work in Two Stages
Containing his Canzoniere, the manuscript was written between 1366 and 1374, except for a brief pause between 1367 and 1368, linked to the passage of hands between the two scribes. Malpaghini, in fact, worked on the copy of the text from 1366 to 21 April 1367, a date obtainable from a letter from the copyist to Donato Albanzani in which Malpaghini informs Petrarch of decision not to work for him anymore. However, Petrarch continued the work from 1368 to 1374, the year of his death. The text is adorned by two large golden initials.
The Fate of the Work
There is plenty of data that allow us to reconstruct the history of the manuscript after the author's death. The codex did not have the fate of the other books in Petrarch's library but became, probably still in the form of loose papers, part of the poet's personal inheritance that went to his heirs, who became related to the Santasofia family. A 1472 copy of the codex was used by Pietro Bembo (1470-1547) for his personal edition, the current Vat. Lat. 3197. When Bembo had the opportunity in 1544, he bought this manuscript, which then passed on to his son Tommaso and subsequently to Fulvio Orsini (1529-1600) before it entered the Vatican's collections in 1600.
Codicology
Alternative Titles

Petrarcas Gedichte




Rerum Vulgarium Fragmenta: Codice Vat. Lat. 3195

Size / Format

144 pages / 27.0 × 20.2 cm

Origin

Date

1366–1374

Epochs

Style

Genre

Language
---
Available facsimile editions: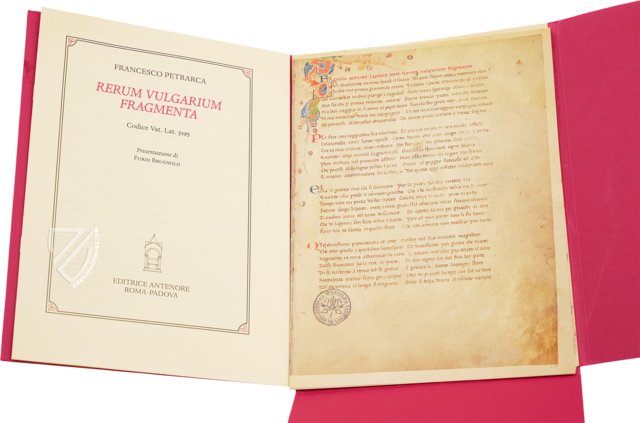 Editrice Antenore
– Padua, 2003
Limited Edition:
499 copies
Facsimile Editions
#1

Rerum Vulgarium Fragmenta: Codice Vat. Lat. 3195

Limited Edition:

499 copies

Commentary:

1 volume by Gino Belloni
Language: Italian


1 volume: Exact reproduction of the original document (extent, color and size)

Reproduction of the entire original document as detailed as possible (scope, format, colors). The binding may not correspond to the original or current document binding.

Facsimile Copy Available!

Price Category: €
(under 1,000€)
You might also be interested in: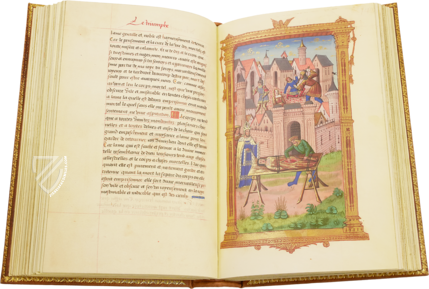 Les Triomphes de Petrarque
Rouen (France) – Ca. 1500
The triumphs of love, chastity, glory, time, death, and eternity adorned with 86 impressive miniatures from Rouen: one of the most popular works of the early Renaissance in a magnificently illuminated ornate manuscript
Experience More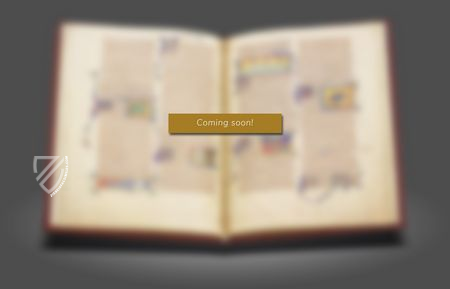 Petrarch's Italian Works
Probably Venice (Italy) – 1470
The Canzoniere, the Trionfi, and the Rime estravanti: the three most famous works of Petrarch combined in the most extensive Petrarch manuscript of the Italian Renaissance
Experience More
Blog articles worth reading