Polyphonies of the 13th Century – Montpellier Codex
Manuscrit H196
Bibliothèque Interuniversitaire de Montpellier (Montpellier, France)
Description
Polyphonies of the 13th Century – Montpellier Codex
The Montpellier Codex is a crucial source for both the stylistic chronology of medieval French polyphony as well as for what are known as "Pre-Franconian" and "Franconian" motets, after Franco of Cologne. It contains 336 polyphonic compositions written in Latin and French originating from Paris ca. 1250–1300, which were likely compiled into a manuscript ca. 1300. They are divided into 8 fascicles, each of which has a richly decorated opening folio. 41 pages in the manuscript are illustrated with historiated initials and bas-de-page miniatures depicting hunting and games in particular. The combination of a wealth of musical compositions and rich illumination makes the Montpellier Codex a true synthesis of the arts.
Polyphonies of the 13th Century – Montpellier Codex
Named after its modern repository in Montpellier, France, the Montpellier Codex is one of the most important sources of polyphonic music from 13th century France and is believed to have originated in Paris. 336 polyphonic compositions composed beginning ca. 1250 were compiled into a manuscript ca. 1300, which was elegantly adorned in the early French Gothic style with rich primary colors and gold leaf. The songs are divided into 8 fascicles: liturgical polyphony, French triple motets, Macaronic double motets, Latin double motets, French double motets, French two-voice motets, and three-voice motets in the last two sections. The largest body of music consists of French courtly love motets. This codex represents a crucial source for the chronology of French medieval polyphonic styles.
A Gorgeous and Historic Music Manuscript
Although no musicians are named in the manuscript, much of the music can be compared to well-known musicians like Pérotin (fl. ca. 1200), Petrus de Cruce, Adam de la Halle (ca. 1237 – ca. 1288), William d'Auvergne (1180/90–1249), and Philippe le Chancelier. Of the 295 folios in the text, 41 pages are illuminated with decorative floral initials, historiated initials with biblical scenes and musicians, decorative borders including birds and mythical creatures, and bas-de-page miniatures, which include scenes from everyday life including hunting, harvesting, fighting, and playing games. Unlike many musical manuscripts, which can be rather plain, the Montpellier Codex is a feast for the eyes as well as the ears.
Franco of Cologne
The idea that the duration of any note should be determined by its appearance on the page, and not from context alone, was first proposed by Franco of Cologne (fl. mid to late 13th century), a German music theorist. This permanently transformed musical notation in the West and as a result medieval music predating this transformation being referred to as Pre-Franconian. The manuscript at hand represents the transition of motets using Franconian notation and is thus a gorgeously adorned witness to the evolution of medieval music. Franco was the papal chaplain and preceptor of the Cologne Chapter of the Knights Hospitaller. He is also referred to as Franco of Paris because it is believed that he had a musical position at Notre Dame in Paris and his writings are intimately associated with the school at Notre Dame. Therefore, it can be assumed that he travelled in between Cologne and Paris on a regular basis.
Codicology
Alternative Titles

Montpellier Codex




Polyphonien des 13. Jahrhunderts – Codex Montpellier




Le manuscrit de Montpellier




Chansonnier de Montpellier

Origin

Date

Ca. 1250–1300

Epochs

Style

Genre
---
Available facsimile editions: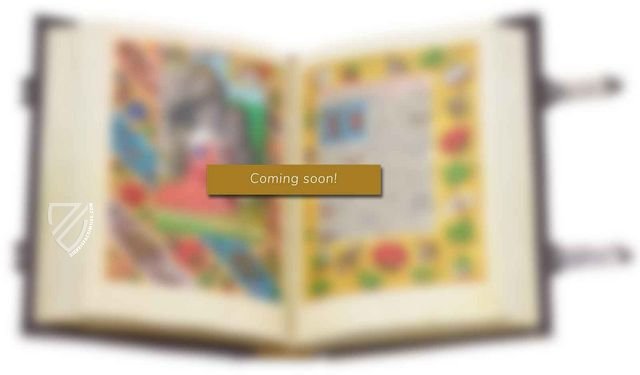 Éditions de l'Oiseau Lyre
– Paris, 1935–1939
Facsimile Editions
#1

Polyphonies du XIIIe siècle: le Manuscrit H 196 de la Faculté de Médecine de Montpellier

Commentary:

1 volume by Yvonne Rokseth

1 volume: Exact reproduction of the original document (extent, color and size)

Reproduction of the entire original document as detailed as possible (scope, format, colors). The binding may not correspond to the original or current document binding.
You might also be interested in: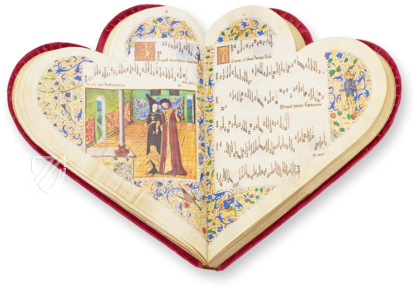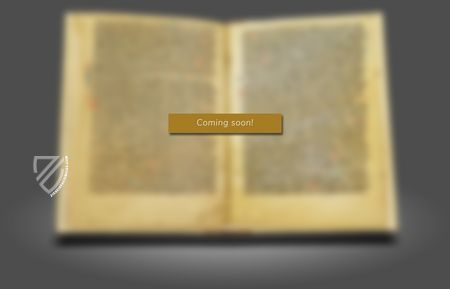 Vindel Parchment
Galicia (Spain) – Late 13th century
Discovered by a Madrid antiquarian: one of only three surviving collections of medieval love songs from a woman's perspective
Experience More
Blog articles worth reading